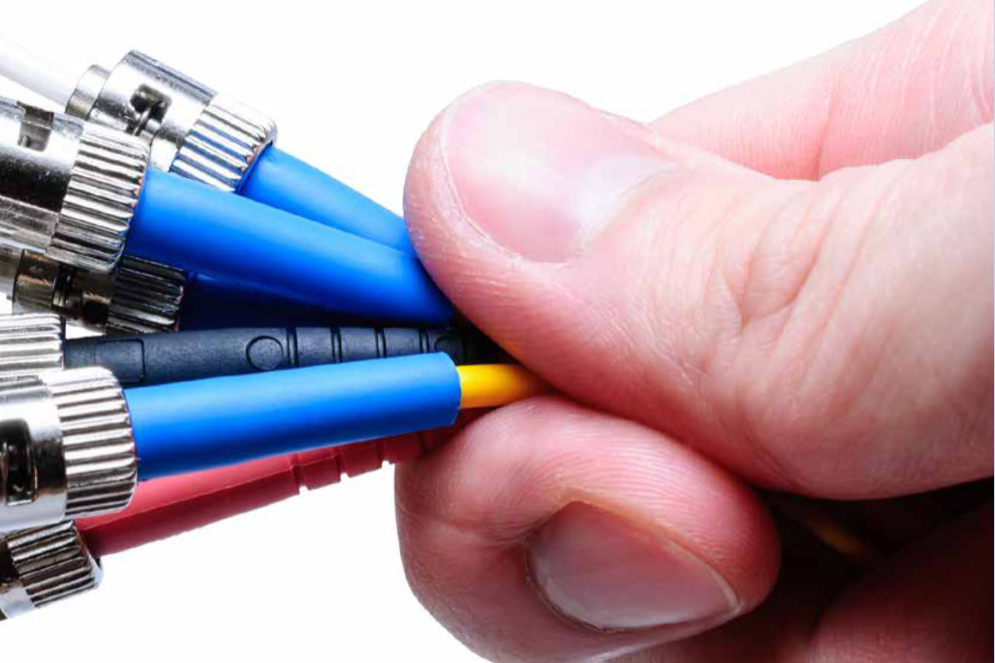 How the access equipment market is faring in the current climate, and some of the latest tools available
Total global revenue for access equipment for the second quarter was $3.3bn, according to a Dell'Oro Group report. The 6 per cent rise from the same period last year is no mean feat given the ever-present factor affecting global industry this year.
Growth, said the industry analyst, came from spending on PON equipment, particularly in EMEA regions, where total PON equipment revenue reached $876m.
Jeff Heynen, senior research director, broadband access and home networking at Dell'Oro, explained: 'Fibre expansion projects continue to expand around the world, as evidenced by continued strong demand for OLT ports. The sustained fibre investments are a clear sign that providers realise just how critical premium residential broadband access is to their businesses.'
A positive outlook
The findings were largely positive compared to the rather more conservative Broadband Access July 2020 5-Year Forecast from the firm,
which predicted a drop in global spending on broadband access equipment and CPE of 7 per cent this year overall, dipping to $11.4bn, before increasing 5 per cent next year. However, in comparison to the forecast from January, the five-year CAGR (2019-2024) was increased from -2 per cent to -0.9 per cent in July. This improvement, said Dell'Oro, might seem counterintuitive, given the worldwide impact of the Covid-19 pandemic.
However, it is exactly that which has demonstrated just how critical adequate broadband access is to the global economy.
As a result, global initiatives to expand and improve broadband access are either underway or will be shortly.
'Nearly all service providers have said that they have reached their planned capacity utilisation rates for the entire year in the first half of 2020,' explained Heynen. 'Thus, they will need to expand this capacity to maintain comfortable operating levels. However, operators will do so judiciously, as subscriber growth might be short-lived and the pressure
to preserve capital, or to ensure capital, is balanced in the midst of expanding RAN investments. This becomes fundamentally more
important than overall expansion.'
Continued Heynen: 'After two years of under-investing in infrastructure, the overall cable infrastructure market will see a steady increase in revenue throughout our forecast period, as mid- and high-split projects in North America and Western Europe, designed to increase upstream capacity, are accelerated.'
Access technology
Looking at some of the individual access technology, and a recent Fusion Splicer market report from Global Info Research provides a similar story of growth. It predicts that this particular market will gain growth between 2020 to 2025, with a CAGR of 3.6 per cent, and is expected to reach $593.6m by 2025. 
Likewise, the market for optical connectors has been rising on account of key advancements in the multiple end-use industries, according to Transparency Market Research. A recent report from the company found that the global market for fibre optic connectors would expand at a healthy CAGR of 8.1 per cent over the period between 2019 and 2027.
The telecoms industry is cited as a major driver for this growth, due to its need to ensure seamless communication through transfer of signals. 'Fibre optic connectors are an indispensable part of the telecom net,' said the report, and so, the growth of the industry is likely to drive demand in the global market for connectors.'
The company went on to say that the demand could be restrained by the high costs of these products. In fact it stated that the unit cost of fibre optic connectors used in the telecom industry often outdoes the benefits served by these connectors, which has become a major concern of the market vendors.
However, the use of fibre optic connectors across data centres and datacom units is projected to keep enhancing the growth prospects of this market. Besides this, advancements in the domain of DWDM systems is also expected to propel market demand in the future. 
Commercial products
Vendors that offer FTTx access products include Excel Networking, which showcased the Enbeam fibre dome enclosure at the recent Connected Britain virtual event. The Enbeam allows fibres to be spliced and housed within an IP68-rated durable enclosure ideal for harsh environment applications. It is mechanically sealed via compression glands allowing re-entry without compromising the integrity of the unit. It can also house PLC splitters for use in FTTx applications. Each enclosure has an independent patching field for up to 32 SC Simplex adaptors, allowing connections to be made directly from the enclosure.
John Guest has also recently launched a new range of transparent direct-buried blown fibre straight connectors. Designed to ensure successful microduct installations under the toughest conditions, the connectors feature ultra-transparent fitting, 30J impact resistance and push-fit technology for simple and secure installation. The tegral collet locking mechanism can be locked and unlocked with a simple rotation to ensure secure connection each time.
The latest fusion splicer from Fujikura is the 90S, which features a combination of improvements to the reaction time of the automated wind protectors and automated heater, new fibre retention clamps, improved universal sheath clamps and a redesigned internal structure that matches the protection sleeve position to the fusion splice point, enabling splicing to be achieved without the need to touch the 90S once the process has started. 
It builds on the company's active blade management technology, allowing two CT50 cleavers to be connected simultaneously. This allows wireless connecting of the splicer to the optical fibre cleaver. By continually monitoring the cleaver performance and automatically prompting the user at the optimum point to rotate the blade, the total cost of ownership can be reduced.
CommScope's FACT is an end-to-end, fully front accessible ODF solution that incorporates termination, splicing and storage demands. The tool-less system approach and the high level of modularity are designed to provide an easy migration path towards new connectivity platforms and expansion of existing central offices and data centres.
Iskratel offers an XGS-PON optical line terminal (OLT) blade for its broadband-access product SI3000 Lumia, offering a multitude of access technologies. Fully equipped with XGS-PON blades, the company's single SI3000 Lumia XGS-PON OLT can serve up to 32,678 users from the same MEC chassis. The four-port XGS-PON OLT blades in MEC chassis support full wire-speed throughput, as well as split ratio up to 1:512.