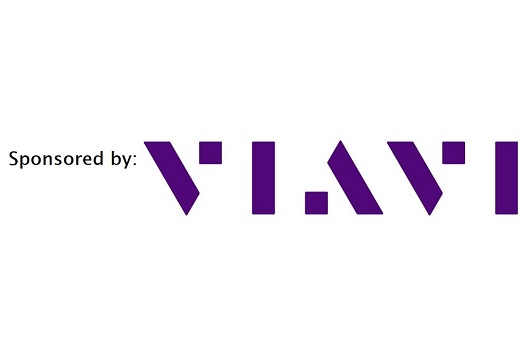 The importance of fibre-optic test equipment has increased in recent years, as global fibre deployment ramps up. This was evident in some of the latest product developments demonstrated at recent industry events, and also shown in the most recent market research predictions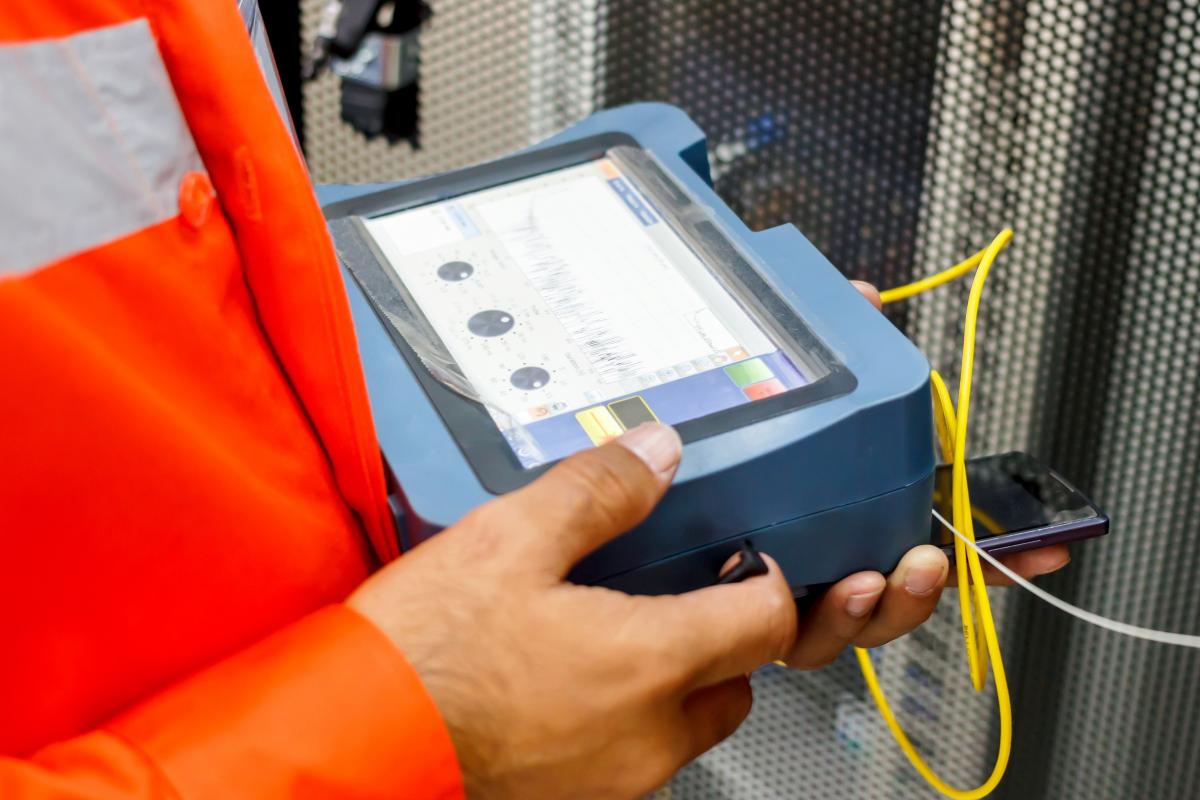 The latest Market Panorama figures, prepared by IDate and released at the FTTH Conference in Amsterdam pointed to a significant increase in FTTH and FTTB network deployment. By September 2018 it was estimated that the coverage of FTTH/B reached 36.4 per cent in Europe, and, according to a study by Future Market Insights (FMI), global sales of fibre optic test equipment exceeded 1.2 million units in 2018.
 
It estimates a 5.6 per cent year-on-year growth in 2019 as cable operators continue to deploy fibre into their networks.
 
The study – Fiber Optic Test Equipment Market: Expanding Fixed Broadband & Mobile Subscription Base Creating High-potential Investment Opportunities: Global Industry Analysis (2013-2018) & Market Forecast (2019-2027) – references a continuous search for fibre-optic test equipment that is easy to operate, with cost, reliability, and performance cited as the biggest impacts on the time to market of products. In addition, the increasing adoption of fibre optic test equipment for inspection, troubleshooting, and cleaning operations is driving the test equipment market.
 
Growth opportunities
The penetration of network technologies is also creating potential opportunities for growth, and the global revenue of the fibre-optic test equipment market is predicted to grow at 6.7 per cent CAGR from now till 2027. Evolution in the design and development of fibre-optic test equipment, says the study, continues, and automation is cited as pivotal for test equipment vendors to combat complexity. This continues to act as a key deployment and execution enabler for technicians, with their application extending to procedure documentation, as well as results.
 
FMI says that test and measurement equipment vendors are adopting more modular designs in order to complement interface flexibility, as these allow for software download into instruments, to better perform tests from remote sources in cloudbased deployments. Vendors are also focusing on simplifying operations for cable operators, by offering system-integrated lower-level test capabilities.
 
Sensing varied evaluations and associated complications in optical networking, the study reports that vendors have introduced various instruments, ranging from optical light sources and power and loss metres, to optical time domain reflectometers (OTDRs). It estimates nearly 60 per cent volume share of the market to be held collectively by optical light sources and optical power and loss metres in 2019.
 
Continued demand
The study also states that the demand for OTDRs is expected to continue, thanks to their high accuracy in optical power metre (OPM) measurements. OTDRs will continue to gain popularity as key instruments in testing, troubleshooting, and maintenance, while evolving to meet current, as well as future, requirements.
 
As the evolution in automated, multi-purpose and cloud-friendly instruments becomes palpable, the report predicts that the optical communications technology available to cable operators will change in upcoming years. Certain tests will remain essential in the market, but the way they are conducted and targeted, measurement areas will likely witness transformations. Key players are also focusing on the adoption of next-generation PON technology, while network managers look at the shift towards distributed access architecture. Meanwhile, advancements in the optical network space continue to put pressure on troubleshooting and deployment technicians, so test equipment vendors will focus on simplifying operational aspects for technicians, as new optical technologies gain significance. FMI offers an eight-year forecast for the fibre-optic test equipment market between 2019 and 2027. The study provides key global market dynamics and trends across North America, Latin America, Europe, Japan, Asia Pacific excluding Japan and the Middle East and Africa
 
Commercial products
Companies that have launched fibre-optic test and measurement equipment recently include OptoTest, with its OP415 polarity analyser. This was designed to test 24-fibre MTP/MPO cable assemblies, and can be configured for 8- and 12-fibre testing. It comes pre-loaded with 12- and 24-fibre polarity types A, B, and C, plus the ability to create and store custom fibre mappings and channel configurations.
 
The OP415 has a manual mode that steps through a cable, channel by channel, for troubleshooting or routing fibres during ribbonising. Bright red lasers on each channel allow for visual fault detection on ribbon cables. The full-colour touchscreen display graphically shows if fibres are routed incorrectly, or not connected, and can even display a power level for each channel to detect poor connections.
 
Ideal Networks's Navitek IE is a hand-held network tester for commissioning, preventative maintenance and troubleshooting of Profinet industrial Ethernet networks, and standard Ethernet IP networks. To minimise cable faults, advanced wiremap tools allow users to automatically discover cable, network or device configuration, or faults, at the touch of a button.
 
TDR is used to provide accurate distance-tofault data, testing every wire in the data cable, and can be customised to support standard and nonstandard cabling configurations.
 
For fibre data cable tests, an optional SFP module can be used to test different wavelengths, measure optical RX power and discover cable faults. For copper cabling, using the included RJ45 or M12, the tester displays the correct wiring colours for the protocol used, measures the cable length and determines where and what the fault is. Available from Anritsu is the MS9740B spectrum analyser for evaluating output characteristics of optical active devices used by optical communications systems. The MS9740B offers the same measurement-sensitivity performance, functions, and size as its predecessor MS9740A, while shortening measurement processing times. This is designed to cut optical active device inspection times to increase mass production-line efficiency – something of increasing importance in the run-up to 5G. The benchtop analyser features wide dynamic range, high resolution, and fast sweep speeds over a wavelength range of 600 to 1,750nm. It supports multi-mode fibre input and is designed to reduce measurement times, while overcoming decreased measurement sensitivity caused by increased processing speed.
VIAVI: Featured product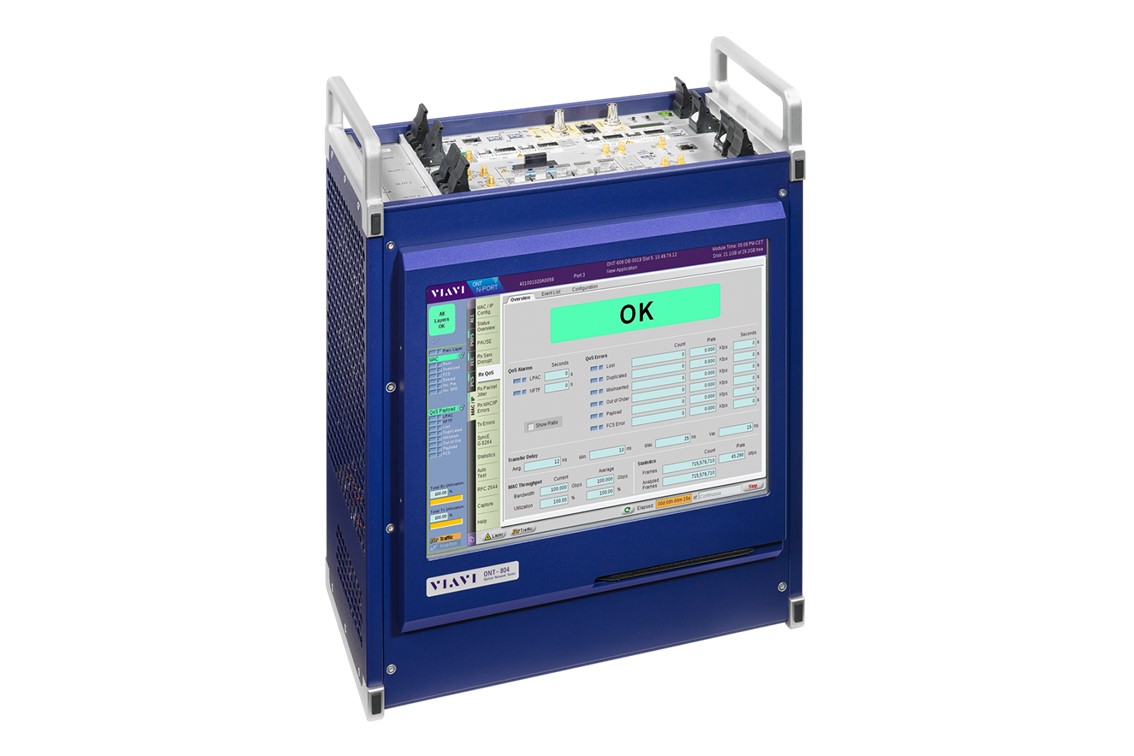 FiberComplete from VIAVI Solutions offers an automated bi-directional insertion loss (IL), optical return loss (ORL) and OTDR test solution for use in the installation, turn-up, and maintenance of FTTx/PON, Access and Metro networks.  Functioning as up to six instruments in one test module, this unique solution saves 40% testing time on fiber optic network deployment and is available for multiple VIAVI T-BERD®/MTS test platforms, including T-BERD/MTS-2000, -4000 V2, -5800, and -5800-100G.
FiberComplete is the first solution to perform automated bi-directional IL, bi-directional ORL (ORL using OCWR method), distance and bi-directional OTDR or fault-finding using one fiber connection with one button-push operation. FIberComplete is also the only bi-directional loss test set on the market that can characterize splices and connectors as well as locate faults.
Additional highlights include real-time continuity check and product pairing using the fiber under test, and workflow optimization with pass/fail indications and direct report generation.
https://www.viavisolutions.com/en-us/products/fibercomplete-integrated-loss-orl-and-otdr-modules-4100-series-t-berd-mts-2000-4000-v2-5800-and-5800