19 June 2018
to
20 June 2018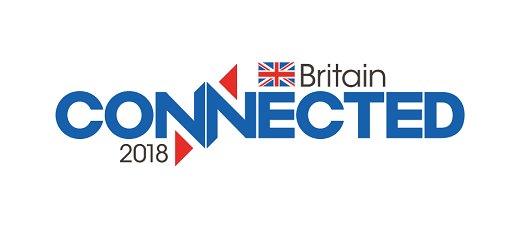 Connected Britain is UK's number one broadband event, taking place 19 – 20 June in London.
Join 800 attendees from telco's, local and national government, enterprises, superfast bodies, property developers, investors and infrastructure owners. It's truly an unmissable event as everyone who's invested in the digital future will be there.
Keynote speakers include:
Margot James MP, Minister for Digital, Department for Culture, Media & Sport
Tristia Harrison, CEO, TalkTalk
Dave Dyson, CEO, Three
Marc Allera, CEO, EE
Derek McManus, Chief Operating Officer, O2
Sharon White, Chief Executive Officer, Ofcom
Philip Graham, Chief Executive, National Infrastructure Commission
Rob Evans, MD Project Lightning, Virgin Media
Greg Mesh, Chief Executive Officer, CityFibre
Kim Mears, Managing Director Infrastructure Delivery, Openreach
Dana Tobak, CEO, Hyperoptic
Raj Kalia, CEO BDUK, Department for Culture, Media & Sport
On the agenda are subjects like: workplace transformation, tech hub, smart city infrastructure, rural access, 5G, the IoT, SDN and NFV, digital healthcare and education, FTTH, intelligent transport systems, digital inclusion and more. With 5 streams and 150+ industry leading speakers – there is something for everyone.
Download the agenda here: https://goo.gl/j2eQ77
As a media partner, Fibre Systems can offer you a 20% discount on the ticket price (on top of other discounts). Use code ZADS or book online using this link: https://goo.gl/uLqUY7
https://goo.gl/kR5v5b                   Homepage
https://goo.gl/j2eQ77                   Agenda
https://goo.gl/uLqUY7                  Pricing 20% discount
https://goo.gl/8pLtST                   VIP free pass