21 March 2018
to
22 March 2018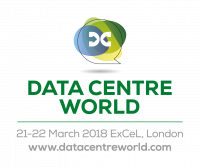 Data Centre World returns on 21st-22nd March for its 10th year at the forefront of the data centre industry.
After a successful decade,  Data Centre World 2018 remains the place to be in order to remain one step ahead and make sure make sure your business knows everything there is to know. It's also the place to be to experience the latest, best and most relevant data centre industry thinking. From powering and energy to security and fire prevention; from routing and switching to the fast-emerging issues of robotic automation – it's all here and it's all now.
Join the world's largest and best attended independent data centre event with over 20,000 of your peers, over 500 of leading data centre and technology providers and 550 of the world's brightest minds & industry practitioners. Register for your free tickets today: www.datacentreworld.com/FibreSystems
Contact dcwmarketing@closerstillmedia.com for more information about attending Data Centre World, 2018.