Data Centre World Frankfurt
13 November 2019
to
14 November 2019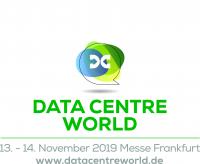 Data Center World - Central Europe's largest and only independent data center fair.
Following the success of 2018, we expect 6,000+ decision makers, visionaries and experts at Data Center World Frankfurt this year  .
Join us and explore our high-quality conference program  and visit  well-known national and international exhibitors, such as Schneider Electric, FUJIFILM and Siemens, who will present their solution proposals to you. In addition, we present you a live data centre of the future: take a look at the  Innovation Cube  and be inspired. 
Data Center World is once again part of  TechWeek,  the largest technology event in Germany. Admission to their other events is included in your Data Center World ticket. 
Visit Data Center World Frankfurt on November 13th & 14th for free.