FEATURE
5 February 2018
Since its inception in 2004, the FTTH conference and exhibition has been held annually, with each event taking place in a different European city. This year the event will be held in Valencia, Spain from 13 to 15 February 2018.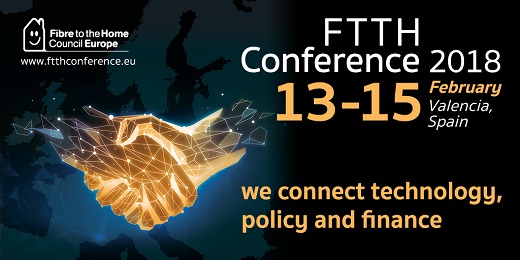 Already the world's largest FTTH-themed event, the conference and exhibition continues to grow and this year is expected to be the largest event yet.  The show is expected to open its doors to more than 3,000 participants from 94 countries. The comprehensive two-day exhibition will showcase products and technologies from 120 exhibitors while the event programme includes more than 155 speakers and 10 themed workshops organised by partners and member companies of the FTTH Council Europe.
With the countdown now on for the 2018 event, which takes place in the Feria Valencia exhibition space, here are some highlights to look out for.
GE Smallworld is a geospatially-based network inventory solution that provides a fully integrated inside and outside plant inventory. Focusing on planning and design for FTTx networks, Smallworld can automate the entire network design and the company says it can provide fully optimised network designs in a fraction of the time a manual designer would take.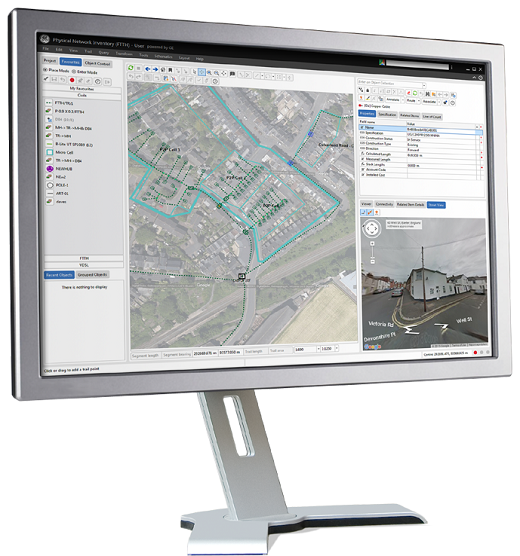 The solution supports multi-vendor, multi-technology networks and can be integrated into the wider OSS environment and allows inventory data to be available across the enterprise to support business processes across the entire plan, design, build, operate and maintain network lifecycle. More than 150 customers around the globe use GE's solutions to manage their networks, you can find out more on stand #B01.
www.gegridsolutions.com/smallworldtelco
On stand #S01, Keymile will present the MileGate 3031 and 3032 mini GPON OLTs as the latest members of MileGate's GPON-OLT family. The compact nodes are designed for future-proof and economical development of small passive optical networks. This perfectly complements the company's range of solutions for passive optical fibre networks. They provide eight or 16 GPON ports, allowing network operators to set up powerful FTTH networks cost effectively in sparsely populated areas.

Up to 128 termination points or 2048 subscribers can be connected to one port via a splitter. The GPON OLTs have already been prepared for XGS-PON and NG-PON2 and therefore for high symmetrical data rates of the type that will soon be standard in many applications. In addition to the portfolio for PON networks, Keymile also showcases its P2P network solutions: the highly flexible, high-density Optical MSAN and IP-MSAN.
As the exclusive European distributor, Emtelle will debut FiSpy at FTTH Conference. Harnessing smart technology to detect micro duct faults, the FiComms-developed product uses a patented process to identify a micro duct or micro ducts within a multi duct environment. This reduces the time and cost spent on fault finding by removing the risk of incorrect identification and cutting of ducts. Show visitors will have the chance to win a FiSpy by competing in a 'blown fibre' on stand #G01.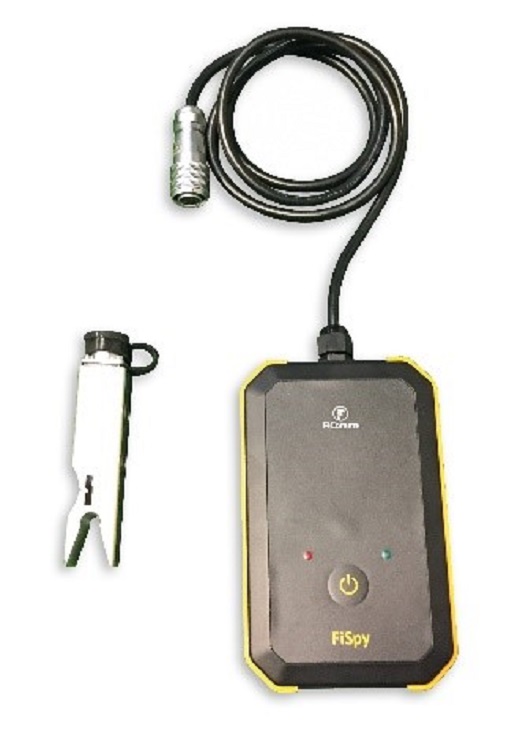 The company's Internal QWKconnect will also be showcased for the first time. This new pre-connectorised fibre bundle facilitates enormous cost savings for users. It is manufactured out of LFH, meeting the new CPR Fire Safety rating, making it the first of its kind and totally safe for indoor use. Other products displayed will include the retractable fibre cable RTRYVA and the pre-connectorised fibre-in-tube solution QWKconnect – both simplifying installation and reducing costs.
The OPX-BOXe from VeEX is an ultra-compact OTDR designed to operate remotely in harsh conditions, hazardous environments or in confined spaces where conventional OTDRs are cumbersome to use. Wireless (WiFi/Bluetooth) or wired (USB/Ethernet) connection between Windows, iOS, and Android devices running VeEX's Fiberizer software provides flexible control.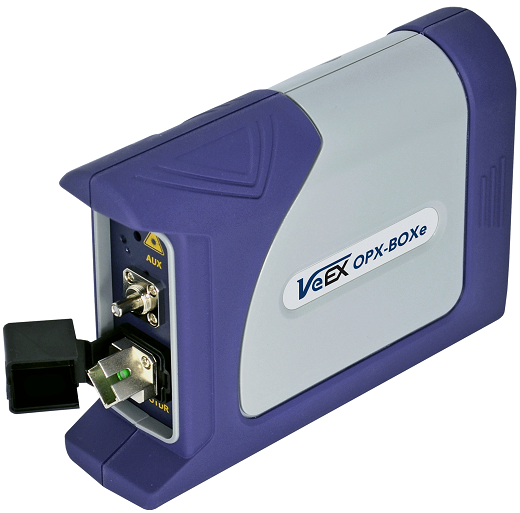 Powerful on-board signal processing ensures measurement performance is independent of the host device. OTDR *.sor test files are transferred automatically to the controlling device for immediate viewing and/or subsequent analysis. Test documentation can be produced directly on the host device or test data can be uploaded to VeEX's Fiberizer Cloud repository for further processing, analysis, report generation and archiving. Singlemode, multimode or combo versions in a variety of wavelength/s and dynamic ranges are available including filtered test ports for in-service testing. An optional visual fault locator for near end troubleshooting is also supported. Integration into 3rd party fibre test systems to monitor fibres is possible using the embedded API. Find VeEX on stand #B42.
HellermannTyton is an established provider of network infrastructure cabling solutions, offering a broad range of quality, high performance connectivity for both residential and commercial use.
The company will once again exhibit its wide range of fibre optic splice closures and full range of FTTX solutions at the show, which you can find on stand #S08 where the team will be available to discuss the fibre solutions on display and any requirements you may have. No matter how large or complex your project may be, HellermannTyton will work with you to find a solution that meets and exceeds your needs.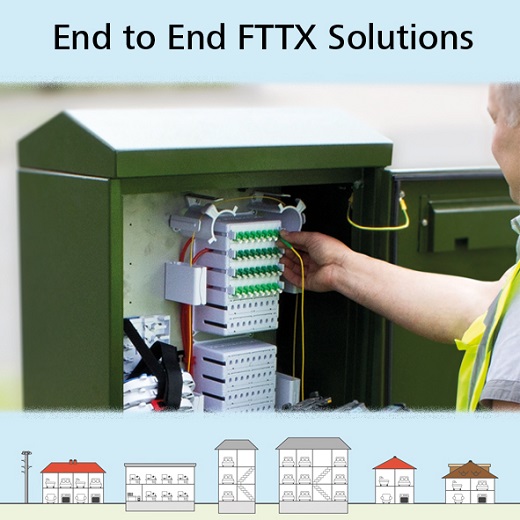 This year HellermannTyton will be exhibiting the PoC and PoP solutions as well as a wide range of Fibre to the Home solutions designed to provide fibre connectivity in MDU, MBU and SDU applications. These FTTH products include can be seen in the new FTTX Solutions Brochure available for download now.
www.htdata.co.uk/binaries/content/assets/downloads/ht-data/brochures/ht-bro-fttx-r10.pdf
Setics will showcase its recently launched Setics Sttar Advanced Designer, a new product in the Setics Sttar product line focusing on detailed design phases of FTTx networks projects.
Advanced Designer comprises capabilities for expressing sophisticated design rules necessary for detailed design.  An integrated GIS map allows direct manual interactive modifications of the network coupled with design-automation which speeds up the iterative process of tuning a network design. Providing rich exports and integration capabilities, GIS software like QGIS, Mapinfo or ArcGIS as well as Physical Network Inventory software can be integrated in the global workflow to create complete solutions for network studies. Advanced Designer will be demonstrated on stand #B18.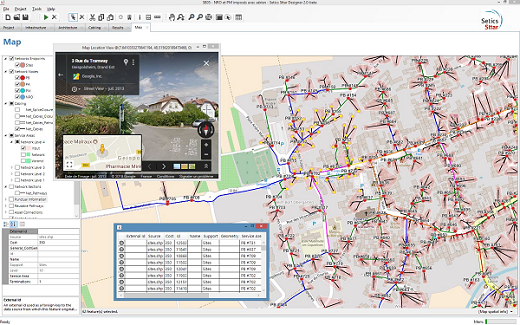 EXFO develops smarter network test, monitoring and analytics solutions for some of the world's leading CSPs, NEMs and webscale companies. The company's portfolio of test orchestration and real-time 3D analytics solutions is designed to turn complex into simple and deliver business-critical insights from the network, service and subscriber dimensions.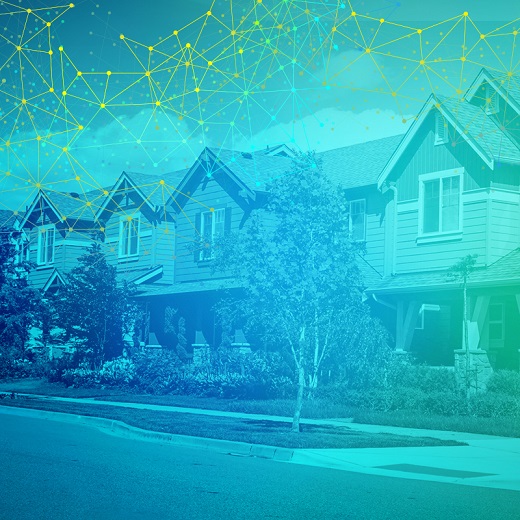 Drop by stand #B37 to talk about how to automate fibre testing! Learn more about the company's latest solutions for the FTTH market, including the PPM-350D PON-aware power meter. Discover how automating complex tests and workflows can help you to deploy and maintain the most reliable FTTH networks possible. 
With the FRITZ!Box 5491 AVM has expanded its product line with another terminal device for direct connections to fibre optic sockets. The new FRITZ!Box relies on GPON for FTTH connections. The equipment of the FRITZ!Box 5491 resembles that of the FRITZ!Box 5490, which supports the active point-to point technology.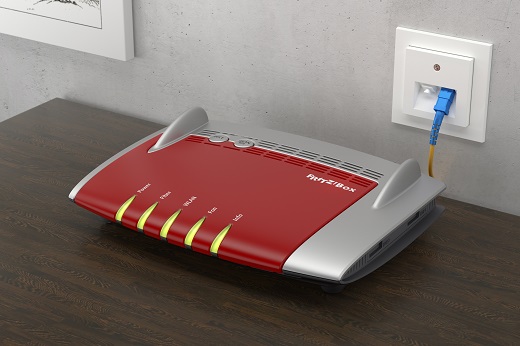 Fiber optic speeds of up to 1Gb/s are also available for the home network using either of the models: fast gigabit LAN and Dual Wireless AC + N provide for optimized networking. The company will also present, on stand #S04, its top models for all other broadband connection types, including FRITZ!Box 7590, FRITZ!Box 6590 Cable and FRITZ!Box 6890 for optimum data throughput on any connection thanks to Mesh WiFi and the intelligent FRITZ!OS.
Iskratel will showcase its new 16-port GPON blade and an 8-port next-generation multi-PON blade on stand #S09 at the show. The company says the newly presented solutions maximise the lifecycle of existing PON infrastructure, protect past investments, while arming operators for any migration scenario, any business need and any service type.

The debut of the 8-port next-gen multi-PON blade is Iskratel's latest breakthrough in the market, providing a universal solution that simultaneously supports NG-PON2 and XGS-PON technologies. Building on the previous generation of GPON Optical Line Terminals in the network, the new NG-PON2 blade permits operators with a pay-as-you-grow, gradual expansion to next-generation networks.
International manufacturer of components and systems for optical and electrical connectivity, HUBER+SUHNER, will showcase its range of solutions for satisfying the most demanding indoor and outdoor fibre to the home applications on stand #GO2.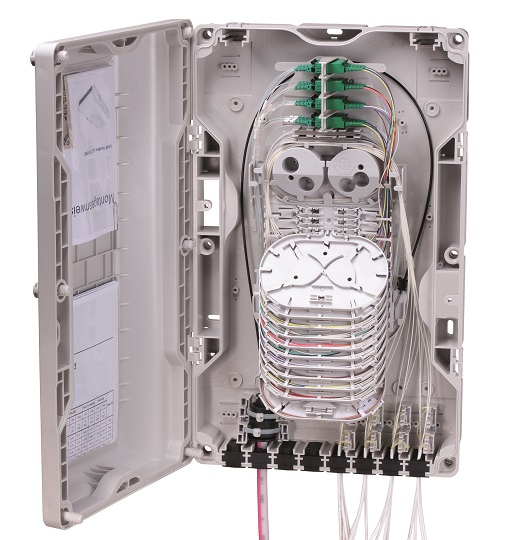 Visitors will be able to see the latest extension to the Optibox family, the Optibox 12, a fibre optic distribution box for indoor solutions with patch panel of up to 48 adaptors and midspan system for multi-tube distribution cables. The company will also showcase its new fibre optic connector, the E-2000TM, featuring pre-assembled housing and a new design to increase performance, as well as introducing its new LISA third Generation fibre trays, designed for speed of installation and improved accessibility.
Fujikura Europe will bring its full range of fibre optic solutions to FTTH 2018, including a new Hybrid FAST + Maintenance Free Cleaver (MFC), which offers lower CAPEX and OPEX, thanks to it being maintenance free and requiring lower remedial work. Also on display on stand #G06 will be the company's new Bluetooth-enabled fusion splicers – the fully ruggedized, automatic 70S+ core alignment single fibre fusion splicer and the 12-fibre ribbon fibre fusion splicer, the 70R+. These models now include a three-year warranty as standard, supported by Fujikura's European network of fully trained distributors.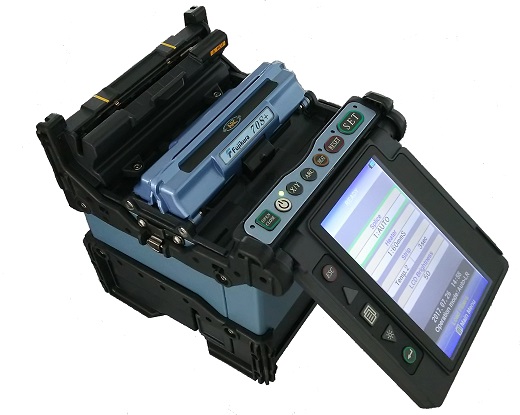 The company's new Bluetooth-enabled ribbon fibre strippers, the RS02 and 03, the ever-popular 12S and active clad-alignment 22S splicer, and a range of other cable connectors, cleaning products and cabling solutions will also be on show.
 New from Teleste for the show is its pre-assembled street cabinets, which are designed to introduce a re-thought business model for network operators looking for new avenues for OPEX and CAPEX savings.
By allowing Teleste to pre-assemble the cabinets and their interior at its factory, the company says that operators can achieve faster network rollouts with improved quality and less problems compared to field installations. The cabinets can be built to operator-specific applications, and you can find out more on stand #S30.
Visitors to stand #B04 will be able to see a range of solutions for a smooth evolution to NGPON2, courtesy of optical transceiver specialist ProLabs. The products are designed to address how an upgrade path of GPON – XGPON/XGS-PON – NGPON2 will enable a successful rollout.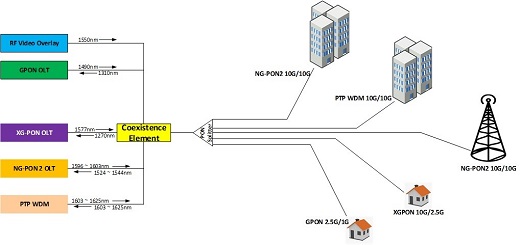 A hot topic at the event, the company will highlight the use of the co-existence model, which enables current technologies to be rolled out now, as well as newer technologies to be integrated faster as they become available to the market. FTTH will also see ProLabs showcase its range of next-generation PON transceivers and passive coexistence elements which offer new choices for connectivity to service providers.
Corning will showcase fibre products that simplify network installation as well as reduce time and cost. To approach the next generation of mobile, 5G, and convergence, the company will also present a solution for the converged fibre and mobile network: the MultiUse Platform.
For residential customers' networks, convergence means the delivery of high bandwidth connectivity over mobile and direct fibre connections, offering an opportunity to create a future-ready platform to meet all subscriber needs. The level of densification required for future mobile network demand will necessitate a fibre network so prolific that it is essentially the foundation of an FTTH deployment. Corning will showcase on stand #G10 how these networks can be built using state-of-the-art connectivity solutions.