Acquisition debate for Vodafone, Deutsche Telekom at ANGA COM summit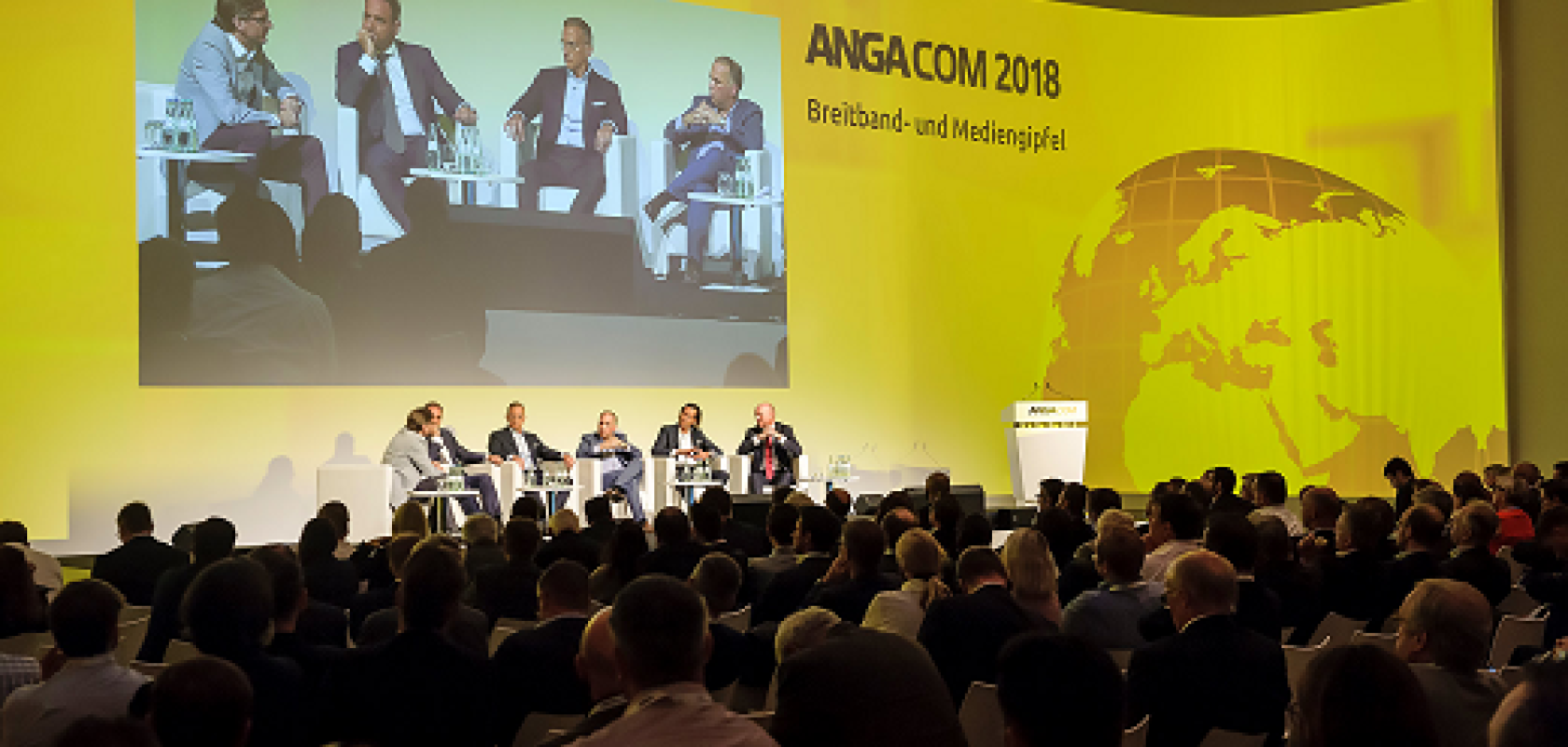 The second day of this year's ANGA COM conference and exhibition in Cologne saw the Broadband and Media Summit prompt lively debate amongst panellists, particularly regarding the recently announced Vodafone Deutschland-Unitymedia acquisition. Keely Portway reports
Moderator, Claus Strunz mediated between participants Dr. Manuel Cubero, CCO, Vodafone; Lutz Schüler CEO, Unitymedia; Conrad Albert, deputy CEO and group general council, ProSiebenSat.1 Media; Carsten Schmidt CEO, Sky Deutschland; and Dr. Dirk Wössner, member of the board of management for Germany Deutsche Telekom.
Whilst a number of industry issues were covered, as might be expected, talk quickly turned to the agreed acquisition by Vodafone Deutschland of Liberty Global operations – including Unitymedia – in Germany, the Czech Republic, Hungary and Romania for an enterprise value of €18.4 billion (see Vodafone to acquire Liberty Global operations in key markets).
Dirk Wössner highlighted concerns held by Deutsche Telekom about the deal, and when asked by Strunz whether the company was 'afraid of competition' replied: 'No, we welcome it. But it must be fair. In the TV market we are the small company and have to compete with bigger companies.'
Wössner said that in Germany, 10 million households are housing association stock, and therefore dominated by cable operators. He said that this 'is unfair and I think competition should be structured differently. We should talk about it. We believe we need less and not more regulation, that's a fact.'
He continued: 'On new optical fibre networks we are keen to give access to other competitors under the right circumstances. For reasons of fairness we want for fair competition to be subject to regulations.' If the merger goes ahead as planned, Wössner acknowledged that Deutsche Telekom would have to 'accept the conditions' and that the company would use its convergence and broadband assets in order to compete.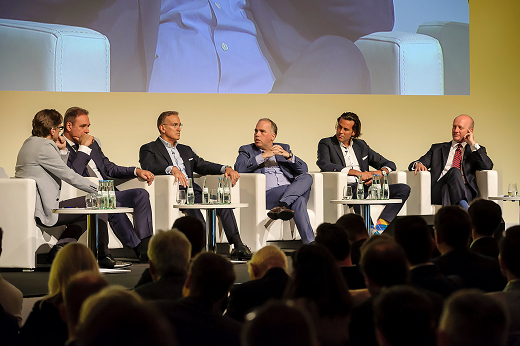 On the issue of regulation, Manuel Cubero responded by saying that he believes it is not 'a decision we will take here and now' but rather an issue for the antitrust authority. He did cite post-merger market shares of 20 per cent on the cable business and 37 per cent on TV, both of which, he said, do not make for a 'dominating position,' adding that 'we shouldn't speculate too much but we believe it will be to the benefit of competition in Germany,'
Wössner argued that there is currently a cable TV market that does not have access to satellite, therefore closing off that potential market to IPTV suppliers. 'It wouldn't matter if this was a small market,' he said, 'but it is 16-20 million homes.'
From the perspective of the 'acquired', Strunz asked Lutz Schüler why Unitymedia was willing to go ahead with the deal. 'Everyone can be acquired if the price is right and the price was right,' he said. 'Liberty Global generates a value so we're taking value and offering enormous potential in terms of competition. We're honoured. The price was not just for the network, but also the people.'
Cubero agreed: 'We've done a great job, it is no problem for staff. Our networks don't overlap so we still need technicians to maintain the networks. Our plan to 2022 is to upgrade 25 million households to 1Gb/s. It's good for subscribers, Germany and colleagues to show we are willing to grow. Good for competitors, good for everyone.'
Adding his view on competition, Conrad Albert said: 'Let's look at the past, why did we combine cable and TV? Monopolies are never good for anybody. We are going to have a monopoly in Germany again but it's not that simple. We have to find out where we go as a digital infrastructure society and some people might not like it. If you move into a rural area, broadband is practically non-existent. There is no live streaming as you don't have the bandwidth and a monopoly will not be helpful.'
Taking a more diplomatic view, Carsten Schmidt admitted: 'A lot of people are concerned about content and diversity. Unitymedia and Vodafone are very good business partners for us. We will be constructive and make a comment at the appropriate time.'