Navigating challenges: How network service providers can take advantage of Wi-Fi 7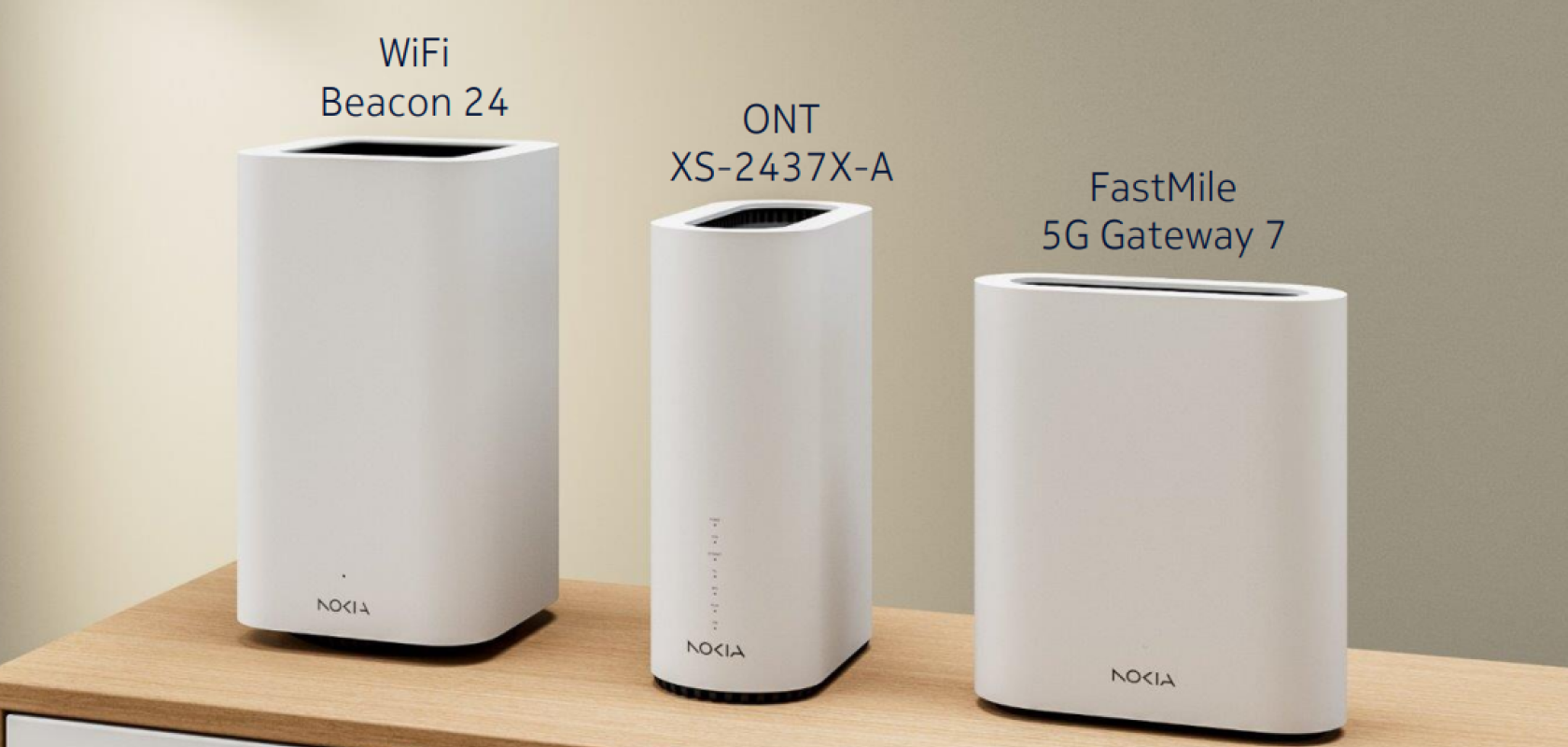 Nokia has launched its Wi-Fi 7 portfolio
Laszlo Gyalog, Digital Home Marketing at Nokia advises how broadband service providers can realise the full potential of the upcoming Wi-Fi 7 standard for faster connections
In today's landscape, it's difficult to argue that reliable high-speed connectivity has moved on from being perceived as a luxury to a fundamental necessity. As the demand for ever faster speeds continues to rise, alternative network service providers (altnets) have emerged as key players in the telecoms industry. 
These providers can offer innovative solutions to bridge the connectivity gap, particularly in areas where traditional infrastructure may fall short. But, on their journey to delivering gigabit and multi-gigabit broadband services, these providers can face a number of significant challenges in ensuring that their customers receive the seamless online experiences they expect.
Competing with well-established incumbents can be particularly challenging, especially when it comes to attracting and retaining customers, or gaining funding. But one of the biggest hurdles they face is around in-home connectivity. Even when high-speed internet is available at a user's doorstep, ensuring reliable in-home Wi-Fi connections is not always as simple as it might seem, which can leave many end-user customers struggling with subpar in-home Wi-Fi performance.
The complexity of in-home networks, with various connected devices vying for bandwidth, can result in frustration, lags, and poor connectivity experiences. Altnets recognise this challenge and are eager to find a solution that ensures their customers can fully harness the benefits of high-speed internet. 
Wi-Fi 7: The next advance for faster Wi-Fi
The latest Wi-Fi standard, Wi-Fi 7 is designed to be the next big advance, promising faster connections, lower latency, and the ability to manage more devices. Maintained by the Wi-Fi Alliance, the complete specification for Wi-Fi 7 is expected to be agreed with the IEEE in the coming months, but it is basically all about super-fast speeds. We're talking 3.75 times faster than Wi-Fi 6. With Wi-Fi 7, speeds up to 36Gb/s can be reached, which means ISPs' customers can be ready for super-fast 10 Gigabit services.
Wi-Fi 7 makes the highways for data wider. If we think of Wi-Fi bands like lanes on roads, Wi-Fi 6 had lanes that were 20/40/80/160MHz wide, but Wi-Fi 7 can double that to 320MHz. Wi-Fi 7 can also pack more data into the signals it sends. Wi-Fi 6 could pack 1024 signals into a frequency, but Wi-Fi 7 can squeeze in a whopping 4096. It also benefits from  multi-link operation, to help routers aggregate bandwidth across the three bands, connect through different bands, and flexible channel use to help work around problems.
The growth of broadband customer premises equipment (CPE) shipments is on the rise, and it's clear that the industry is heading toward Wi-Fi 7. While Wi-Fi 7 represents a small portion of CPE shipments in 2023, it is set to grow rapidly, reaching 38% of the market by 2026. The rise of Wi-Fi 7 is imminent, and service providers need to be prepared to offer this cutting-edge technology to their customers.
Nokia's Wi-Fi 7 portfolio: revolutionising in-home connectivity
This is why Nokia is very excited to introduce the new comprehensive portfolio of Wi-Fi 7 devices, which are designed to transform the in-home connectivity landscape for network service providers. These solutions not only address the challenges faced by service providers but also empower them to offer customers an unparalleled broadband experience.
The Wi-Fi 7 portfolio includes a diverse range of devices, each tailored to different deployment scenarios. They are able to help resolve in-home Wi-Fi bottlenecks while elevating the user experience to new heights. Whether it's connecting to fibre infrastructure, leveraging 4G and 5G mobile signals, or extending coverage to the farthest corners of a large home, the Wi-Fi 7 portfolio has the right solution.
This portfolio's key differentiators set it apart from more conventional Wi-Fi offerings. With a multi-band configuration, innovative antenna design, multi-link operation, and certification compliance, these devices are engineered to deliver exceptional throughput, low latency, and unwavering reliability. Moreover, the products are powered by Nokia's Corteca software, which facilitates advanced Wi-Fi management and optimisation, ensuring that end-users can enjoy seamless connectivity.
Nokia's Wi-Fi 7 portfolio includes three key devices, each tailored to different deployment scenarios:
Fibre to the Home (FTTH) Gateway: Ideal for homes with direct fibre connections, this device provides a seamless link between fibre infrastructure and in-home Wi-Fi.
Fixed Wireless Access (FWA) Gateway: Leveraging 4G and 5G mobile signals, this device brings Wi-Fi 7 to homes, ensuring that even those in remote areas have access to high-speed internet.
Beacon 24: The flagship of the portfolio, this quad-band device is designed to provide gigabit speeds throughout even the largest homes. With a multi-link operation, high-gain antennas, and exceptional Ethernet connectivity, it guarantees a superior Wi-Fi experience.
While Nokia's Wi-Fi 7 portfolio has a global reach, it is particularly well-suited for service providers in markets like the UK and Germany, where alternative network service providers are seeking to differentiate themselves and overcome the in-home connectivity challenge. With next-generation solutions such as these, service providers can future-proof their offering, while confidently ensuring their customers have an exceptional broadband experience, eliminating in-home bottlenecks and ensuring that high-speed internet is accessible in every corner of the home.
Learn more about Nokia's Wi-Fi 7 portfolio.