Sparkle activates service on first section of BlueMed subsea cable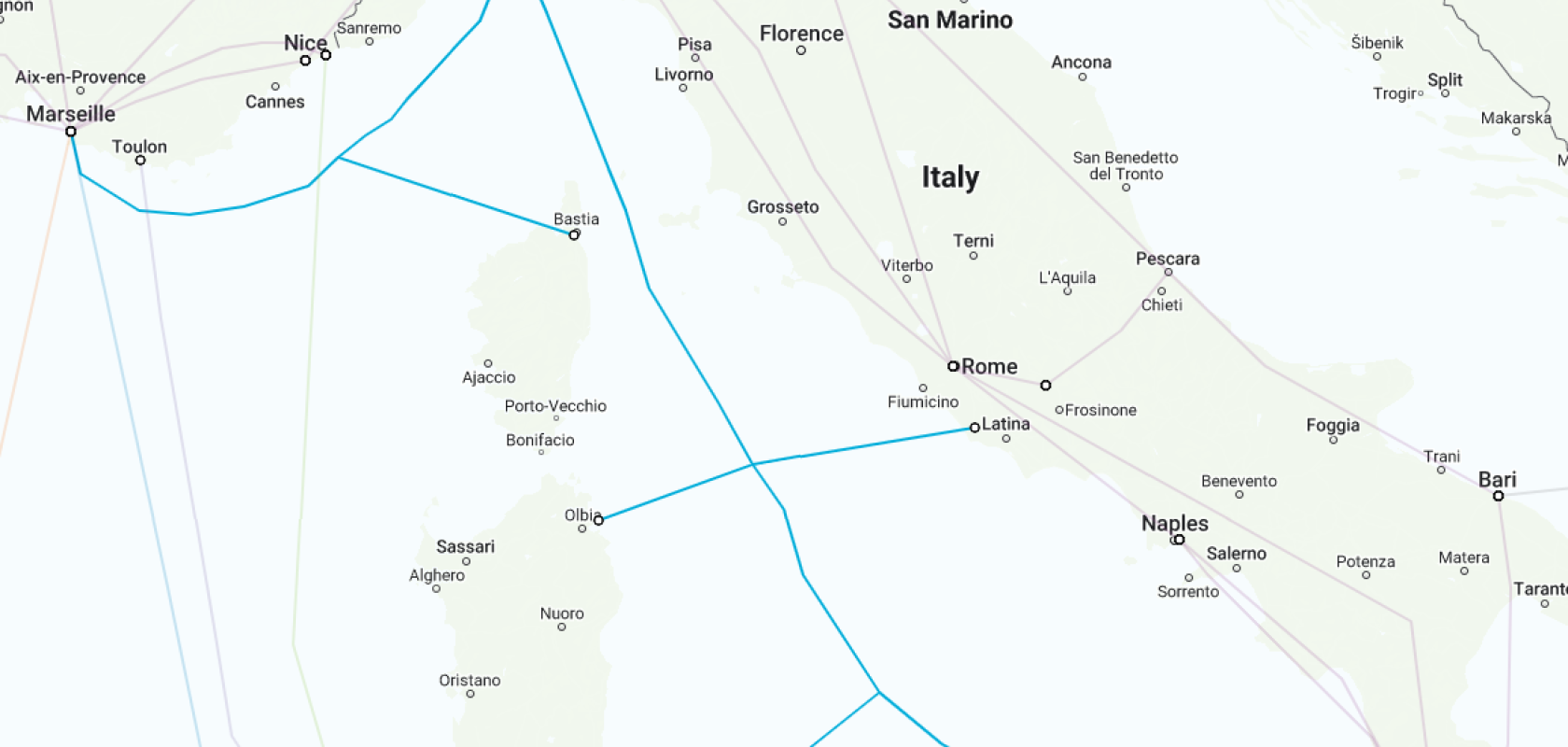 Sparkle has activated service on first section of the BlueMed subsea cable (image credit: Sparkle)
International service provider Sparkle has activated commercial service on the first section of the BlueMed submarine cable, which connects Palermo with Genoa to Milan. 
The company says that operators, ISPs, enterprises, and institutions could now benefit from connections at multiples of 100 or 400Gb/s with a latency reduced by 50% compared to the terrestrial cables connecting Sicily with Milan today. 
BlueMed is Sparkle's cable that will connect Italy with France, Greece and several countries bordering the Mediterranean Sea all the way to Aqaba in Jordan. The cable is part of the Blue & Raman Submarine Cable Systems, built in partnership with Google and other operators and that will extend to Mumbai in India.
Fully integrated with Sparkle's network, BlueMed is designed to increase its resilience by offering a safe and diverse route between Sicily and Milan, in addition to the existing terrestrial backbones. 
From a technology standpoint, each fibre pair is lit with a transmission platform with throughput of 30Tb/s.  The Sicily Hub neutral data centre in Palermo, which is already connected with eighteen international cables landing in Sicily, can now benefit from this new route to continental Europe for the benefit of service providers in Africa and the Middle East as well as of content providers exchanging traffic and digital applications on the island.
The first traffic flows have also been opened on the Genoa Digital Hub in Lagaccio - an open and neutral colocation facility, with potential to develop the city's ecosystem. More locations are planned for activation during the remainder of 2023 and during 2024.