Sumitomo improves transmission loss in terrestrial cables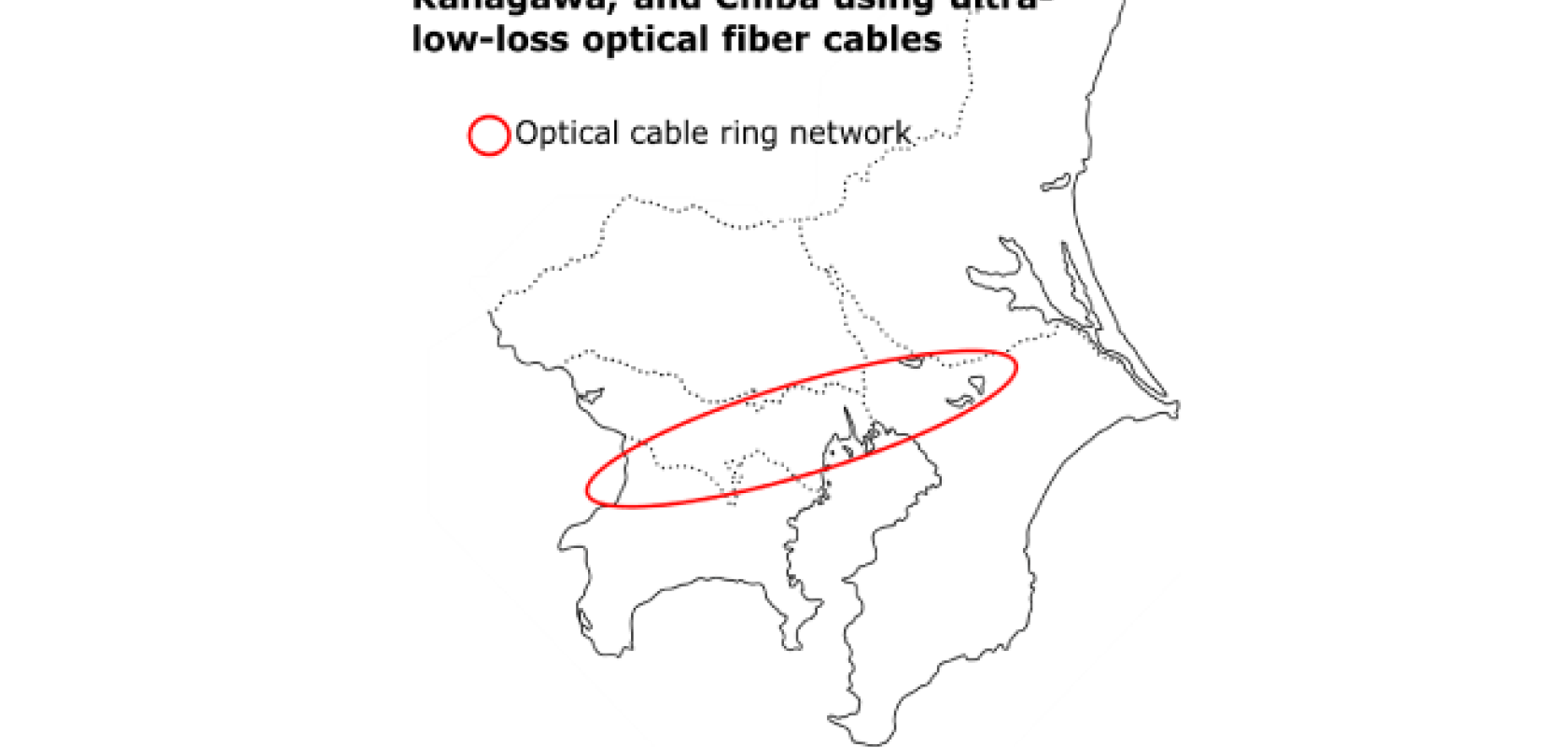 Sumitomo Figure 1 DCI cable route
Sumitomo Electric Industries has improved the transmission loss of terrestrial optical fibre cables using PureAdvanceTM-110, a pure-silica-core, low-loss, large effective-area (Aeff) fibre. 
The improvements are designed to help meet growing demand for broadband optical transport networks, driven by increasing data traffic in trunk networks and between data centres.
Sumitomo Electric has been commercially supplying low-loss, large Aeff pure-silica-core fibre PureAdvanceTM-110 and optical fibre cables since 2017 for terrestrial trunk transmission lines. These are compliant with Recommendation ITU-T G.654.E*2 and suitable for long-haul high-capacity optical signal transmissions thanks to their superior performances of low transmission loss and large Aeff.
To achieve even lower transmission loss, the company has applied ultra-low-loss pure-silica-core fibre technologies, improving the transmission loss from 0.17dB/km to 0.16dB/km or below (typical value at a wavelength of 1550nm).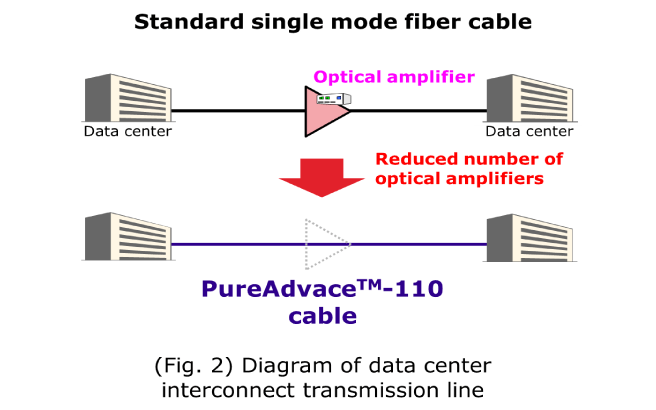 The terrestrial optical fibre cables using PureAdvanceTM-110 have been selected for a wide-area data centre interconnect (DCI) project connecting data centre clusters in Tokyo, Kanagawa, and Chiba, a project for which delivery has been completed. The low-loss performance of these cables enables construction of extremely low-loss transmission links including a 157km-long section with the total loss of as low as 36dB after deployment (including splice and connector losses). This is designed to allow for high-capacity data transmission between data centres and reduce the number of optical repeaters, helping to realise reliable transmission links with reduced overall system costs.