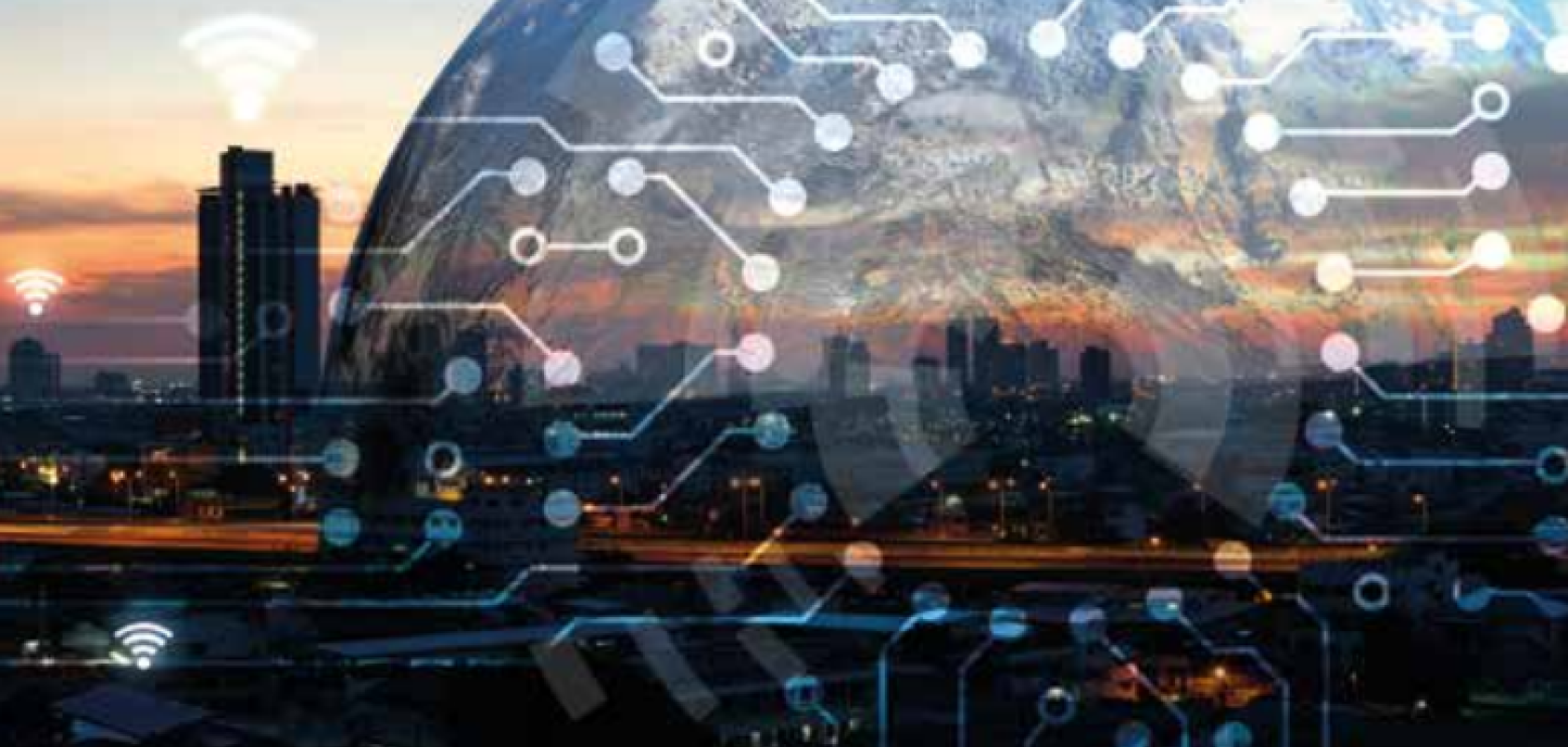 Keely Portway looks at why network automation could be key to delivering that all-important bandwidth
Over the last 10 years, technological advancements across the world have been remarkable, with the number of devices connected growing exponentially.
'By 2025 it is expected that more than 75 billion devices will be connected to the internet worldwide,' said Craig Thomas, senior director strategic marketing at Broadband Forum. These figures comes from a Statista report entitled Internet of Things (IoT) connected devices installed base worldwide from 2015 to 2025. Since its publication, that number of internet-connected devices looks a little conservative. Particularly bearing in mind the current global situation.
Thomas said: 'As the decade unfolds, demand will only increase for different types of high bandwidth-consuming applications. Therefore, the need to support these applications will continue to mount, with customer experience becoming more important than ever before. As a result, operators are progressing work on optical network automation.'
Rhonda Holloway, director of software product marketing for the photonic network business at Fujitsu, concurs. She said: 'In normal times, conservative estimates are that core network traffic grows about 30 per cent a year globally.
'Providers take about a year to plan for that growth, with rollout beginning anywhere from six months to a year ahead of actual growth. Even in the face of 5G adoption, those estimates have held true.'
Design for life
Holloway reasoned that network planning and design requires extensive and detailed observation, measurement and documentation, with typical triggers for upgrade at 40 to 50 per cent capacity use, and/or maximum 75 per cent capacity use under single failure. 'If providers and operators were dealing with simple network topologies, it would be a lot easier,' she admitted, 'but they aren't. They are dealing with aggregated traffic that isn't well behaved enough to do tight capacity planning.'
At some point, she continued, a network is going to require maintenance and upgrades to keep up with rising traffic demands. 'It's clear,' she stated, 'that virtualised networks with advanced delivery algorithms are needed to automatically provision additional capacity based on service quality. They can even determine service quality based on available capacity. For example, in the EU, Netflix has switched to standard definition streaming during peak work and school hours, to allow critical service capacity.'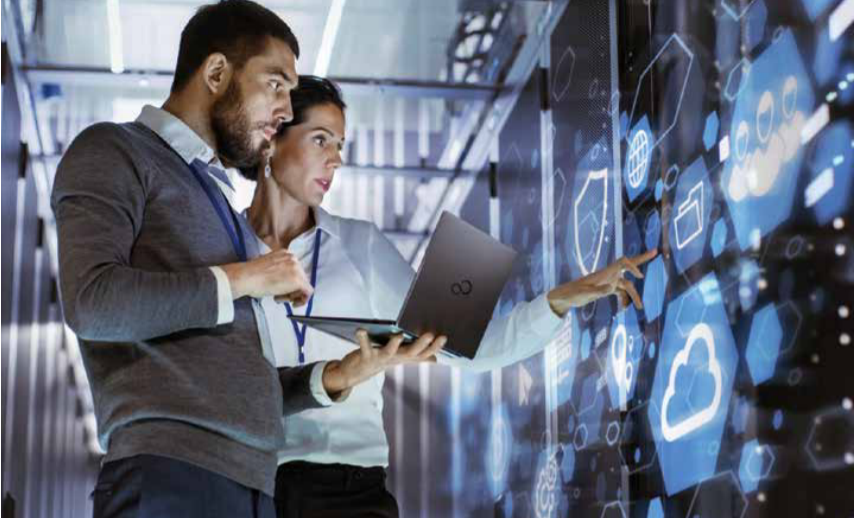 Of course, as with any technology migration, there are the challenges which, in this case, must be considered in the rush for networks to become automated.
'To overcome these,' said Thomas, 'it is crucial to drive as much consensus into the broadband industry as possible, to ensure any issues are identified and resolved. The industry has a rich history of standards. Operators and vendors across the world need to become integrated and involved in this development, to ensure the huge potential that automation offers is delivered upon.'
Check the history books
The aforementioned aspects of the industry's history could very well play their part to increase network automation within the fibre network. 'To give an example,' said Thomas, 'a move to XGS-PON or NG-PON2 across the same existing GPON fibre access network, or rationalisation of the network architecture to a central office environment for increased user services and speeds.'
Another challenge to automation, continued Thomas, is the initial cost. 'Operators can be fazed by the upfront costs associated with the integration needed to automate an optical network and integrate back-end systems to ensure they work in conjunction with each other. Therefore, combining open source and open standards will be key. Together, these will enable seamless co-existence and migration, by ensuring existing equipment is interoperable with new technologies, eliminating the need for all equipment to be replaced.'
The pandemic brought with it a whole new challenge, leaving content service providers (CSPs) just weeks to accommodate a sudden, drastic spike in demand. 'For example,' said Holloway, 'Microsoft successfully delivered two years of digital transformation in two months. AT&T reported 25 per cent growth in their core network traffic in roughly the same two-month period.
'Verizon reported handling more than 200 million terabytes of data on a Monday alone. Cloudflare reported seeing network usage up between 30 and 50 per cent in Europe, and 45 and 50 per cent in Australia, Brazil, Canada and the US between the end of December last year and the end of April 2020.'
The dreaded 'new normal'
Many industry observers, continued Holloway, believe that these current network traffic levels will become the 'new normal' as the second wave rears its head. 'While the core network is well-engineered for peak usage,' she said, 'it's not necessarily designed for sustained and indefinite peak usage. Providing high quality of service (QoS) on high-use networks is difficult, due to the optimisation complexities scale-invariant "burstiness" creates.'
As these CSPs have stepped up their support for remote work and online learning, so have behaviours and expectations changed to suit the new normal. 'This shift goes beyond employees working from home, to impact healthcare systems, governments and municipalities, communities, and individual consumers,' said Holloway. 'To reflect these needs, the BroadbandNow research team is proposing a new definition for broadband internet from 25Mb/s download / 3Mb/s upload, to 100Mb/s download / 25Mb/s upload.'
This is not an insignificant uptick. If the new definition is adopted, it will mean that only 75 per cent of Americans will have access to wired broadband, down from the current 93 per cent.
Network planning and design will be crucial, believes Holloway. 'Automating that planning and design process is the most viable option available to CSPs today, saving them months of preparation time.
In addition, automation can include common network policies that support multi-vendor designs, which can be tightly integrated with business support systems. The resulting network designs can be digitally compared, with comparative designs priced out and accurate bills of materials created on the spot.'
Safety first
Unlike many of its manual counterparts, automation enables a closed-loop design system that is capable of designing, deploying and returning deployed design configurations to constantly iterate network models as the network grows. 'Ultimately,' said Holloway, 'CSPs can rely on a drastic reduction in design errors that create a mismatch between designs and the deployed network; get new gear into service faster; and benefit from more transparent network costs. Plus, by expediting deployment and activation, they can limit the time that frontline technicians spend in the field, helping to keep essential workers safe.'
Thomas agreed: 'All in all, the transition to an all-optical network provides a natural and facilitated path to automation as their simplified network design provides fertile ground to maximise efficiency, while maintaining and enhancing existing capabilities and reducing the time needed to change to more cost-effective equipment.
'Standardisation also has a key role to play, giving operators the confidence for a seamless evolution to the networks of tomorrow.'
Concluded Holloway: 'In light of what we're all calling the new normal, it's hard to imagine CSPs being able to keep up with traffic demand, without reliance on automated network planning and design to implement open and flexible converged networks. With increasing standards and expectations for both download and upload broadband speeds, automation will be the cure that is needed to ensure sufficient capacity in the right place, at the right time.' 
Automation in action
German service provider Telefónica Deutschland is preparing its network to adapt to escalating data traffic and bandwidth demands by using automation.The firm will do so, as part of its iFusion programme, which is focused on using open, software-defined network (SDN) orchestration and a partially disaggregated multi-vendor optical network architecture to transform network operations and improve the delivery of new services.The programme was originally known as the provider's Fusion project, which had a focus on virtualisation, simplification and collapsing of the transport layer, in order to allow fixed and mobile access convergence. This has now evolved to iFusion, with domain-specific SDN controllers eventually replaced by a single end-to-end open source SDN controller. Telefónica Deutschland opted to use multi-domain service orchestration (MDSO) software as a first step in the creation, deployment and automation of end-to-end service delivery across its new multi-vendor transport network. The supplier partner for this was chosen as Blue Planet.Open rest application programming interfaces (APIs) from MDS are designed to simplify integration with other components of Telefónica Deutschland's operations support system, to align the network with needs of different applications. The upgraded network uses open standard models, including the transport application programming interface (T-API) and OpenConfig, with Blue Planet MDSO. Cayetano Carbajo Martín, global director of technology at Telefónica GCTIO, said: 'Telefónica is moving away from legacy single-vendor platforms, to a model combining best-of-breed solutions from multiple vendors, enabling us to maintain diversity in our network and avoid depending on one vendor. In Germany, Blue Planet's software executes our SDN program to enable not only multi-vendor transport, but also automation of our network.'