CPR: lifesaver or liability?
Six months after it became mandatory for copper and fibre cables supplied to EU/EEA member states to comply with the Construction Product Regulation and carry CE marking, Keely Portway asks what, if any, effect this has had on cable suppliers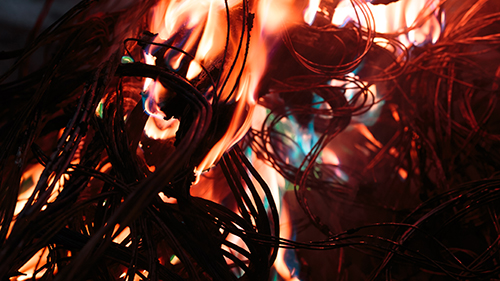 Fires feature on the mainstream news with somewhat alarming regularity. From the tragedy that took place at the Grenfell tower block in the UK last year, to forest fires in warmer regions, a fire will often make headlines. Much of the aftermath of such a story generally includes speculation as to a fire's cause, or what measures could have been implemented to either prevent the blaze entirely, or stop its spread.
Of course, incidents which cause such devastation as the Grenfell fire are – quite rightly – widely publicised, but shifting the focus to the optical industry, one has to ask, how often do we watch or read about related incidents within data centres, for example? Does the lack of publicity reflect a relative lack of incidents? Sadly, it would seem not.
Who remembers the 'small fire' caused by an equipment failure which managed to ground thousands of Delta Airlines flights back in August 2016? A piece of electrical component failed, leading to the shutdown of the transformer that provided power to the airline's data centre. Fortunately, there was no loss of life. But unfortunately for the airline, not all of its servers were connected to the backup power, and worse still, the initial equipment failure caused the fire. Even more unfortunately for Delta, the refunds issued to passengers of more than 2,000 cancelled flights cost the airline a massive $150 million.
Going further back to 2014, a fire at Samsung's Gwacheon data centre in South Korea was widely reported to have affected operations so significantly that the firm's website was taken down, and its global customer base received error messages on phones and tablet devices.
Whilst, in both cases, the initial causes were not disclosed, with significant cabling in buildings such as data centres, it is critical that the threat of noxious gas emissions or the spread of fire is negated. Take, for instance, the 400 properties in Birmingham, UK, that were without electricity in November last year after an underground cable caught fire and spread flames along a residential road. The blaze started at a junction box and left 300 properties without internet supply or cable television. Firefighters left the fire to burn out.
Up to standard
There has previously been little in the way of comparable global flammability standards. The US has its compulsory standards, which were developed by Telcordia and UL, but no such mandatory requirements were in place throughout Europe  until July last year, when a fire rating and CE marking became mandatory for indoor communications cables under the Construction Products Regulation (CPR).
Replacing the previous Construction Product Directive, under which CE marking was voluntary, the CPR came into effect in 2013, with its intention to ensure reliable information on construction products in relation to their performance, in order to increase safety in buildings and protect the people within. After this point it became mandatory to CE mark all products covered by a harmonised European standard (hEN) or European Technical Assessment (ETA).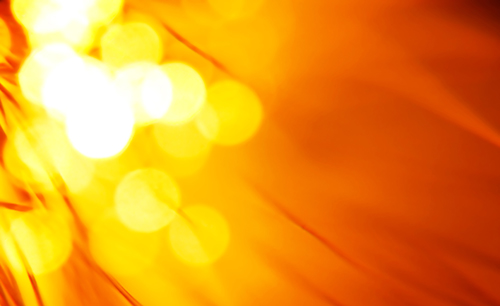 Anyone producing copper or fibre optic cables, who wants to place them on the European market, needs to test, classify and label these products
Since its introduction, a number of clarifications and amends have been introduced to the CPR, with the 2017 addition requiring manufacturers and suppliers of cables to apply CE marking – accompanied by a Declaration of Performance (DoP) – to all cables permanently installed in all household, commercial or industrial buildings or civil engineering work in the European Union. The standard for cables, EN 50575, defines the test standards for testing the 'reaction to fire' performance of a cable and also the method of classifying this performance, and while fire-resistant cables fall under the CPR, fire resistant cables cannot be certified until the dedicated harmonised standard is issued and published.
The result for cable manufacturers is that anyone producing copper or fibre optic cables, who wants to place them on the European market, needs to test, classify and label these products according to standard. Testing must be performed by an authorised body under the main criteria of flame propagation and heat release, as well as smoke opacity, fall of droplets during combustion and smoke acidity. The classifications that apply to electrical cables are B2, C, D and E, with B2 and C deemed to demonstrate the greatest performance.
Rise to the challenge
While any new layer to manufacturing can create fresh challenges, vendors have been generally welcoming of the new standards. Corning initially voiced its enthusiasm for the revised CPR and maintains this stance six months on. Cindy Ryborz, marketing manager EMEA, for Corning Optical Communications explained: 'CPR has been a welcome progression in ensuring uniform classification criteria for the fire performance of cables throughout Europe.
Ultimately, the regulation will play a key role preventing and mitigating the devastation caused by serious fire incidents. Six months into its implementation, major strides are being made in ensuring a greater circulation of safe, high-quality cabling products as vendors update and expand their portfolios in line with the CPR assessment process. Adhering to initiatives such as the Eurocapable Industry Charter, which represents a commitment of manufacturers to ethical, sustainable, and high-quality cable development and manufacturing, is putting a number of providers in a good position to serve the market.
'We've been working closely with our distribution channels to support the shift to CPR regulation, as it becomes a more prominent requirement in customer specifications and national regulations have started to incorporate the new standard. In addition to training, the key to a successful implementation is ensuring as much clarity as possible when labelling the new products. Cabling vendors can support distributors by providing all the necessary information on the cabling itself, in addition to the required labelling on the packaging. This will ensure full transparency to their customers at any stage of installation or use.
'For the initiative to succeed in the long-term, it is important that the regulation is diligently enforced, ensuring the use of high-performance B2 and C-rated products for buildings with high fire risks, such as hospitals, schools, hotels, high-rise buildings/multi-dwelling units, government or public buildings and data centres.'
In advance of the 2017 deadline for mandatory CE Marking, Corning put together a white paper to offer guidance on the scope and provisions for the new regulation and its relation to cabling products, with the aim of clarifying what it is about, how and where it will be applied, when it will come into force, and how its own cables would be affected.
Educating and advising in this way was demonstrated amongst a number of vendors. PPC also released information regularly throughout its blog posts, and the issue of education and customer support is an important one for Tom Carpenter, UK fibre expert at the company, who said: 'The CPR is a positive thing. It makes it much clearer for manufacturers to understand what is required, and aligns more closely with the US system. The biggest issue is that customers don't necessarily know what they want in terms of classification, and nobody wants a grade D.'
With confusion still remaining six months on, Tom believes it is up to responsible manufacturers to educate customers: 'They have made the classifications quite confusing. If a product passes class C, there are three sub-classes and 12 different combinations of product in class C, which is potentially difficult for a customer to understand. It's important for manufacturers to share information like we have done with our blog in order to fill in the gaps for customers, so they can make an informed decision.'