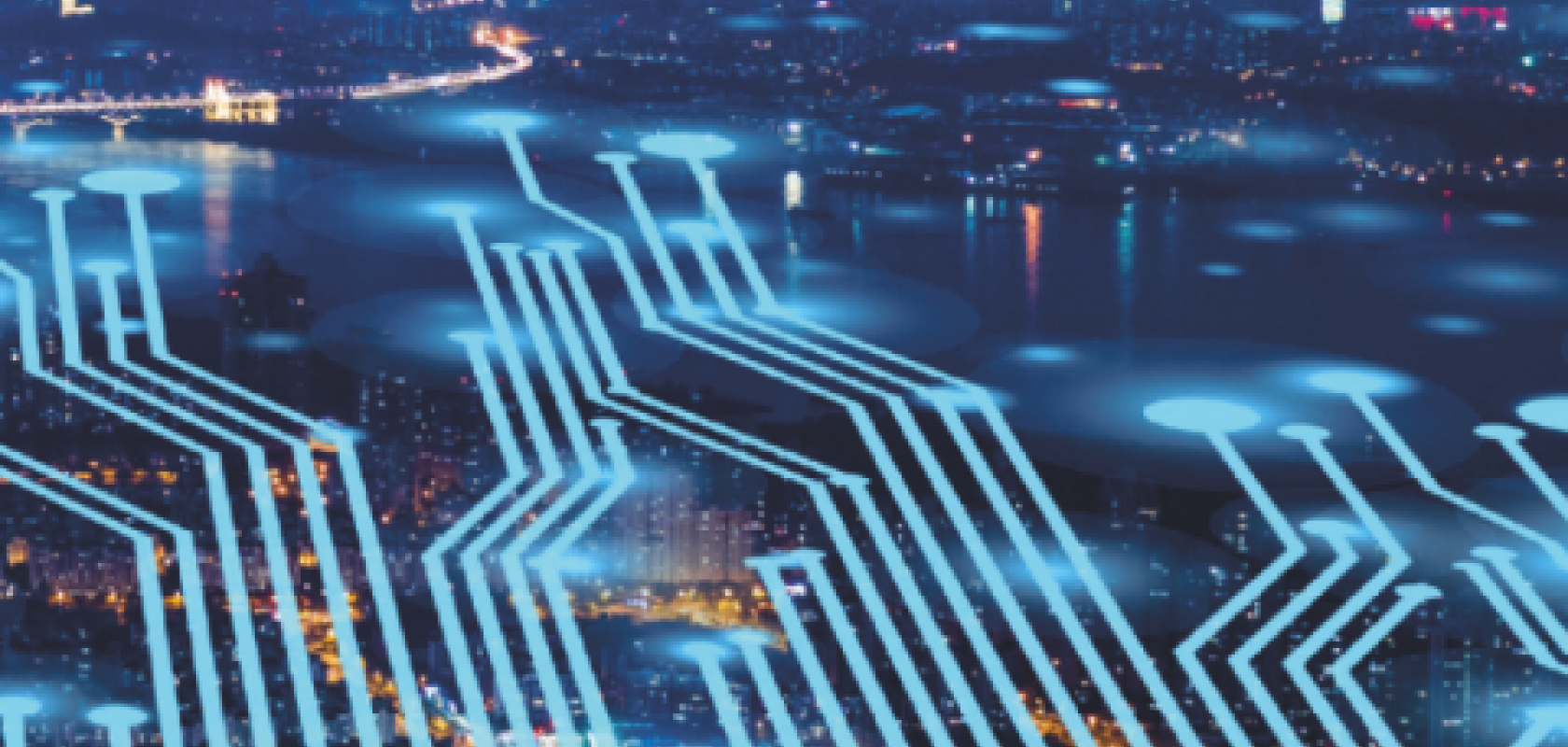 There is no denying the importance of connectivity today. The pandemic has emphasised how crucial broadband is to everybody's daily lives. It is also ensured that fibre and its surrounding technologies have become more widely recognised as the driving force of said connectivity, thanks to the associated bandwidth potential. 
Today's fibre networks are based on Gigabit PON (GPON) technology and the industry is already working towards the next generation of PON technologies for evolutions beyond 10Gb/s in order to meet the ever-growing bandwidth demand and future-proof networks. 
The future generations of PON will use a different route than previous iterations that had their origins in long-haul optical technologies. The roots of these next generation technologies will lie in data centres, specifically, 100G Ethernet technologies with 25Gb/s channels that are used for intra-data centre connectivity. 
According to Nokia, this is the ecosystem that the next generation of PON leverages, and 25Gb/s will be the baseline for the next steps: 25G, 50G and 100G PON. Ed Harstead, lead technology strategist in the Fixed Networks, CTO at Nokia explained: 'Today, operators en masse are deploying 10G PON, specifically XGS PON as the next generation after G PON, and the main use case is for FTTH.' 
Use cases 
So, is there a need for an even higher speed PON? For Harstead the answer has two sides. 'For FTTH, 10G PON is going to last for a number of years. But on the other hand, there are other use cases that will be begging for more than 10G PON. These fall into two categories. One is transport of 5G backhaul and midhall and fronthaul. So, as 5G networks are deployed more densely, PON architecture becomes more attractive. It also means lots more antennas, and that means the transport has to be much more cost effective. So, PON is a natural fit, and we need more bandwidth than 10Gb/s. The use cases for beyond 10G PON are for premium services to, for example, business customers or even in the future any end-user that needs a 10Gb/s service. Ironically, you can't get a 10Gb/s service over 10G PON because all the overheads that are in the 10G PON end up with less than 10Gb/s of actual capacity that you can use for service.' 
There are currently two higher-speed PON technologies in development in the industry to address these needs, 25G PON and 50G PON, both of which have their supporters and critics. Interestingly, 50G PON was standardised under ITU and the ITU-T 50G PON standard, G.9804, has now been released. However, 25G PON was initially effectively blocked in 2020 by 50G PON supporting firm, Huawei and some of its customers. Because of this, the 25GS-PON MSA Group was formed to promote and accelerate the development of 25G PON technology and it released its own specification based on the IEEE 802.3ca EPON standard with a Transmission Convergence (TC) layer that is an extension of XGS-PON. 
So, with more bandwidth being the ultimate aim, and the view from the 50G PON camps that 25G would not sufficiently future proof networks because it is too close to 10G, what are the advantages of 25G PON? 'More bandwidth is always better, so obviously you'd think the answer should be 50,' posed Harstead. 'But the reality is that 25G will be a significantly lower cost technology and it's becoming available now, whereas 50G is a technology that's more for the second half of this decade. There will be a cost premium associated with it and it only gives you more bandwidth than the downstream. For example, 25G, gives you symmetrical 25, down and 25 up. 50G gives you 50 down, but still only 25 up. For those use cases I mentioned, such as 5G transport, and premium services to enterprises, those are primarily symmetrical bandwidth services. So in reality, 50G has no more symmetrical bandwidth than 25G.'
Coming together 
The 25GS-PON MSA Group was founded by 10 members, including Nokia, alongside AOI, Chorus, Chunghwa Telecom, Ciena, MACOM, MaxLinear, NBN Co., Sumitomo Electric Industries and Tibit Communications. Since its launch at the end of 2020, the group has added to its number, with members such as AT&T, CommScope, Cortina Access, Feneck, HiLight Semiconductor, Hisense Broadband, SiFotonics and Semtech, to name just a few. According to Jeff Heynen, vice president, broadband access and home networking for Dell'Oro Group: 'The addition of such a wide range of network operators, equipment vendors, and component suppliers to the 25GS-PON MSA is evidence of the technology's importance for 5G xHaul and enterprise services. 25G PON's ability to co-exist with XGS-PON and reuse existing fibre plant makes it extremely attractive to operators around the world.' 
Ken Jackson, product marketing director at founding member company Sumitomo Electric, offered his view: 'We believe that 25G PON is the next step in higher bandwidth networks that can support 5G. That's the big thing, everyone's trying to address the 5G networks. 25G PON is essentially backward-compatible with the XGS PON and the previous generations of PON. That's very helpful for operators who don't want to install additional complexity in their networks as it allows them to seamlessly upgrade their networks by just changing the ends, not the network itself.' 
Rag-Chen Yu, senior vice president at member company, SiFotonics concurs. 'Looking at 5G, suddenly, this is a much higher bandwidth available to end customers and users and mobile phone applications. So bandwidth expansion certainly is a one key requirement for the network infrastructure.' 
The challenge on the service provider side, however, is the need for fibre densification. 'Basically, you need to have sent signals to much broader coverage,' said Yu, 'because when you upgrade the speed, the antennas and the towers, coverage needs to be a lot denser. Before you can cover, for example, maybe 10km range, now you probably need to shrink that size to cover higher speeds. That means you're going to need a lot more connections. I think 25G PON is one of the technologies that will allow you to deploy those bandwidths to towers, particularly to the so called micro sites – basically, you need to reach a lot more to the antennas at a much more competitive cost compared to alternatives.' 
No disruption 
The benefit to the 25GS-PON standard, explained Sumitomo Electric's Jackson, is coexistence. 'The 25GS-PON uses wavelengths that make it compatible with coexistence,' he said. 'That simply means that the previous generations of PONs occupy different wavelengths than the 25GS-PON. So a network operator can upgrade to 25G almost on an individual or customised basis and they can do it without disrupting their existing customers that are maybe on the 10G wavelength grid.' 
Yu acknowledged the alternative technology and standard. 'There's a competing standard, 50GS PON, but that's a lot tougher and takes a lot longer to develop. So there's also a pragmatic side of things in terms of 25GS-PON versus other versions because it allows faster deployment using relatively mature developed technologies. For example, we are developing an advanced germanium silicon detector to allow us to leverage the deployment we've already done in the China market of 25G high-sensitivity receivers. This is already high-volume and if we can leverage on those already deployed technologies, and we repurpose it to 25GSPON, that will really help the new technologies to get deployed in the U.S. market.' 
Looking ahead, Jackson believes that a good way to predict the future beyond 25G PON is to look at the past. 'Look the 10G PON deployments and how long that took,' he said. Generally speaking, there's early work so I can imagine specification development and early prototypes can happen in the next year or two. But to actually start seeing shipments of 50 or 100G PON I think you're talking about three to five years at the earliest.'
SPONSORED: THE FUTURE OF PON
The industry is already working on further evolutions beyond 10 Gb/s. The next generation of PON technologies are essential to meet ever-growing bandwidth demand and ensure that the fibre networks built out today can be used for decades to come. This paper examines the future PON fibre technologies beyond 10Gb/s.