Construction begins on submarine cable system linking Latin America and Europe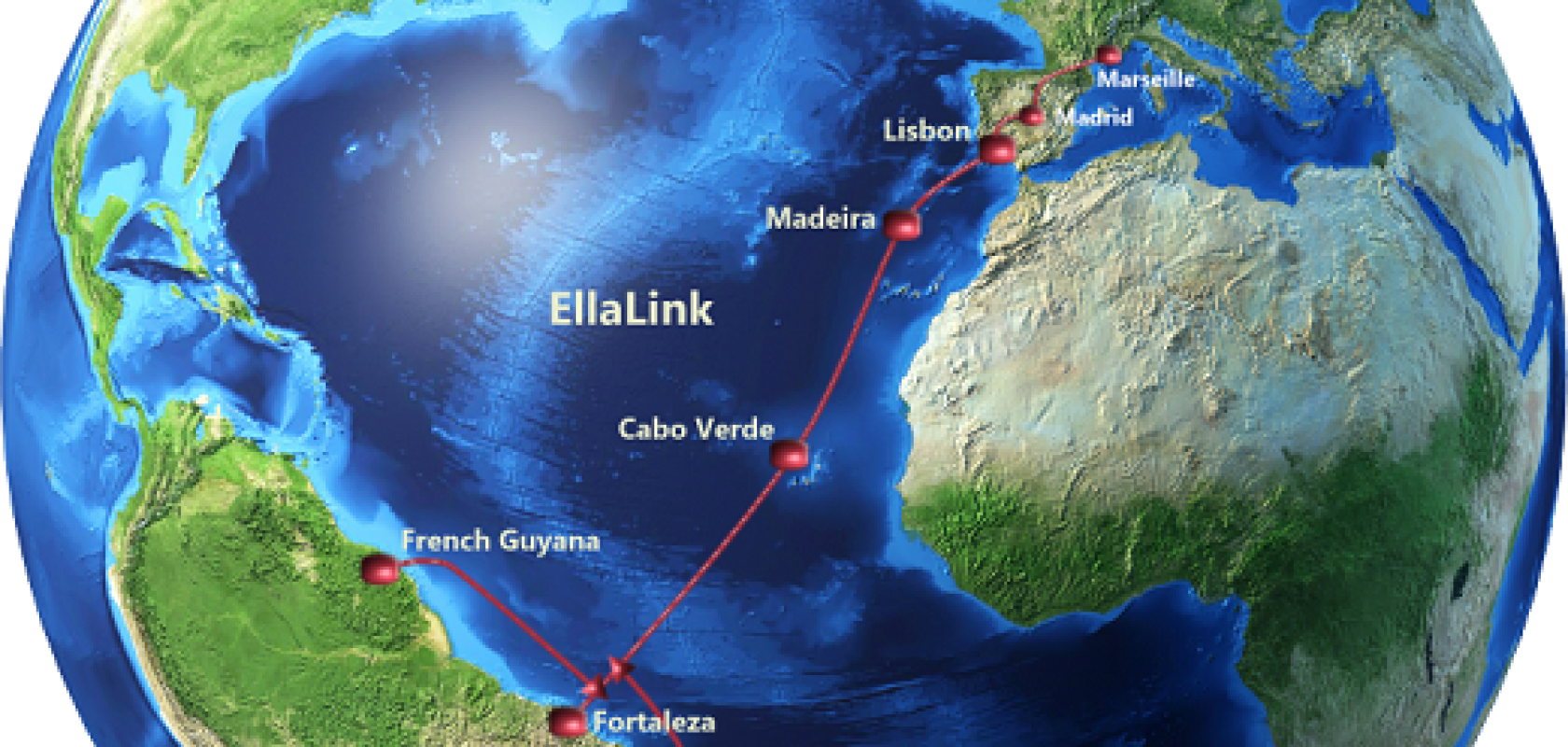 EllaLink Ireland and Alcatel Submarine Networks have begun construction of the EllaLink Submarine Cable System – a four-fibre-pair submarine system designed to satisfy the demand for traffic between Europe and Latin America. 
Linking data centres in Madrid, Lisbon, Marseille, Fortaleza and São Paulo, EllaLink will provide express subsea connectivity, and offer what the company says is the first ever direct fibre pair between the two continents. It is scheduled to begin providing high capacity transmission between Portugal and Brazil in 2020, with plans to extend to both Latin America and within the EU. The plan is that it will also strengthen the links between research and education networks in the two continents in a step towards creating an EU–Latin America common research area (see Deal agreed for undersea cable connecting Europe and Latin America).
Commenting on the start of construction, Alfonso Gajate chairman of the EllaLink Board said: 'Since the initial idea in 2010, interest in the route has grown significantly. Together with our financial sponsor Marguerite II and key anchor tenants the EllaLink team has worked alongside ASN to design a high capacity system on the most optimum marine route. As implementation activities commence EllaLink will continue to focus on its primary objective of providing leading products and services on a Carrier Neutral and Open Access basis.'
Added Philippe Piron, president and CEO of Alcatel Submarine Networks: 'The start of the construction of the EllaLink system is a significant achievement in the expansion of the submarine infrastructure between Latin America and Europe.  Once deployed, it will contribute to enhance trans-continental connectivity, for the benefit of the global consumer and business communities between the two continents.'
Laurent Chatelin, managing director of Marguerite concluded: 'EllaLink represents an important first step into the subsea cable market for Marguerite. Working with the EllaLink team during the development phase to reach Contract In Force is a great achievement and we are looking forward to supporting EllaLink over the next phase of its development and the build of the system.'