Dell to acquire EMC in largest technology deal to date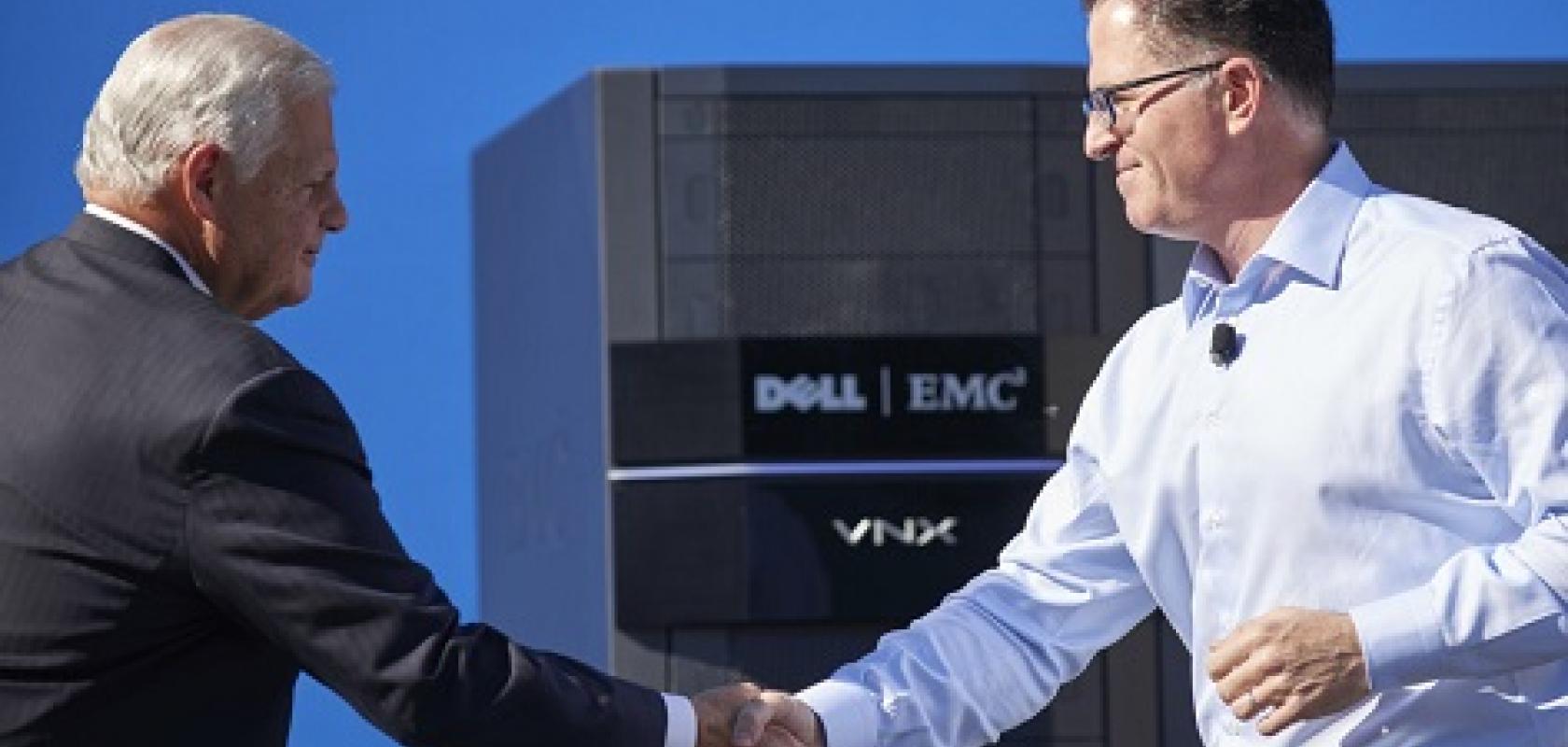 Dell and its owners – founder, chairman and chief executive officer of Michael S. Dell, MSD Partners and Silver Lake – have signed a definitive agreement to acquire EMC, while maintaining VMware as a publicly-traded company.
The total price of the acquisition is reported to be approximately $67 billion (€58.9 billion) – the largest merger of two technology firms in history.
This acquisition signifies a commitment from Dell to the server markets, particularly data centre and hybrid cloud deployments for enterprise customers.
Michael Dell, founder, chairman, and chief executive officer of Dell, said: "Our new company will be exceptionally well-positioned for growth in the most strategic areas of next generation IT including digital transformation, software-defined data centre, converged infrastructure, hybrid cloud, mobile and security."
"I am incredibly excited to partner with the EMC, VMware, Pivotal, VCE, RSA and Virtustream teams and am personally committed to the success of our new company, our customers and partners," he concluded.
The deal has puzzled some analysts, as reported in Fortune on 8 October: Dell may be looking to borrow up to $40 billion to complete the EMC deal. Lending of high yield bonds is down and the magazine questions whether the market can afford to lend that much money at this time.
Fortune quotes Keith Bachman head of US high yield bonds at Aberdeen Asset Management as saying: "Look at the size of the [Dell] deal. One has to question the high yield market's ability to swallow something like that right now."
Dell has said that VMware, which supplies virtualised compute services, will remain a publicly traded company and continue to provide services through software-defined data centre technology, together with its cloud, mobile, and desktop offerings.
Dell also commented that it expects this transaction to accelerate VMware's growth across all its businesses through 'significant synergies' with Dell's products and go-to-market channels.
Michael Dell and related stockholders will own approximately 70 per cent of the company's common equity, excluding the tracking stock, similar to their pre-transaction ownership. The EMC Board of Directors has approved the merger agreement.
Following completion of the transaction, Michael Dell will lead the combined company as chairman and chief executive officer. Dell's headquarters will remain in Round Rock, Texas, and the headquarters of the combined enterprise systems business will be located in Hopkinton, Mass.
This story originally appeared on our sister website www.scientific-computing.com
Image courtesy of Dell Inc.