IHS confirms drop in worldwide optical hardware market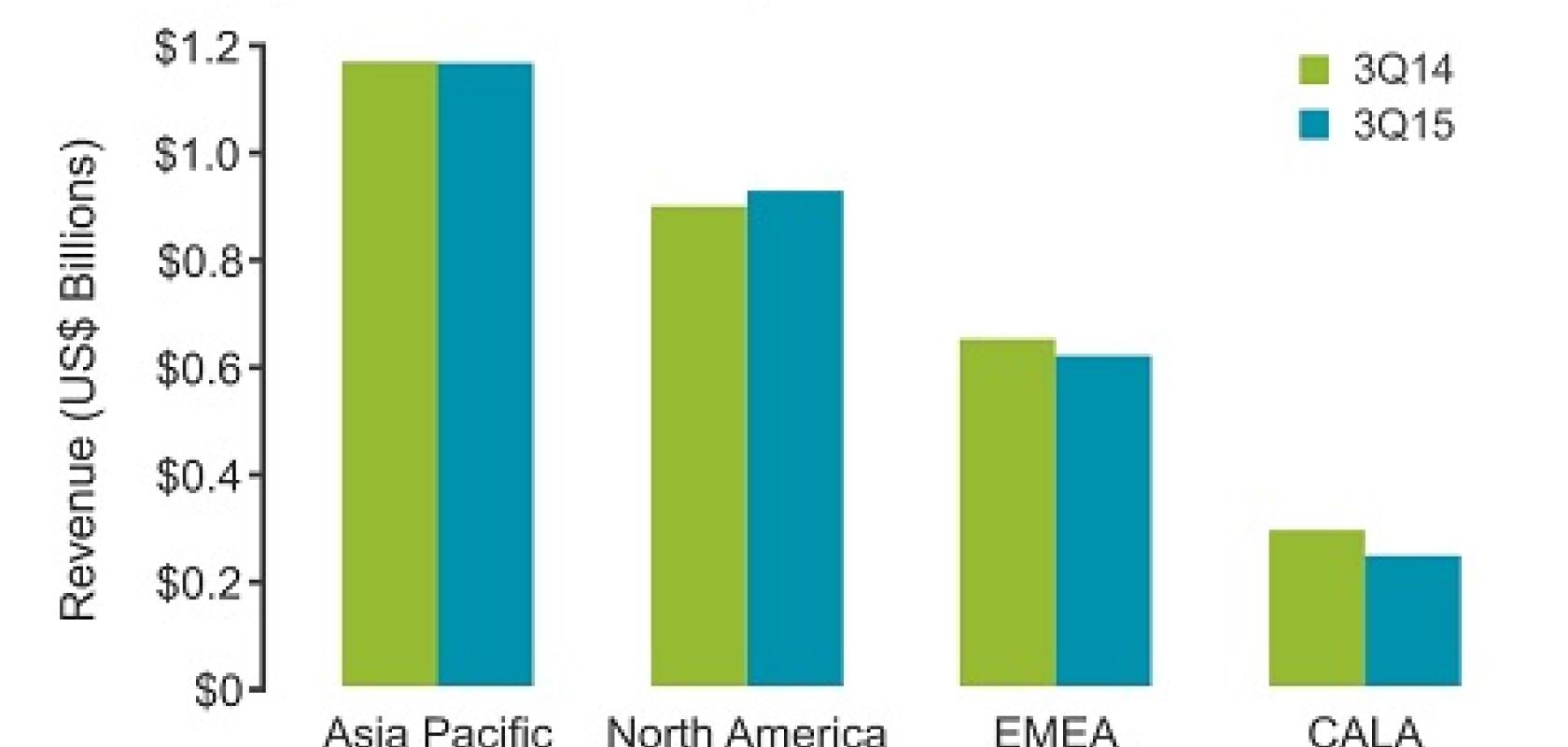 Market analyst firm IHS reports that global spending on optical network equipment declined 10 per cent in the third quarter of 2015, down to $2.95 billion.
This follows a 21 per cent surge in spending in the second quarter which had encouraged some speculation that the market was recovering from a slump in spending over the last six years (see Europe enjoys optical spending revival, reports IHS).
The market is down 1.7 percent when compared to the same figures for last year, with the biggest declines coming from EMEA (Europe, Middle East, and Africa) and CALA (Caribbean and Latin America Region).
Alex Green, senior research director for IT and networking at HIS, commented: "The previous three quarters' results for EMEA indicated the first reversal of poor optical spending since 2009. However, third quarter results are less favourable, with a 5 per cent year-over-year decline. We assume this is a short-term setback and the recovery will continue. However, we will monitor this closely."
This is compounded in other major markets across the world with year-over-year spending in optical hardware falling overall. Asia Pacific, the largest optical network hardware market in the world, saw flat spending (-0.2 per cent) in the third quarter of 2015 compared to a year ago. North America was the only major world region to post positive year-over-year results at +3 per cent.
Some of this can be explained by the drop in sales of SDH/SONET hardware, which dropped 27 per cent in the third quarter of 2015 compared to the year prior. IHS has predicted that this trend will continue: SDH/SONET spending is forecast to continue to decline from $2.17 billion in 2014 to just over $500 million by 2019.
In future, all annual growth in the optical network hardware market will come from the WDM segment, which IHS predicts will top $6.8 billion in 2019. Sales of WDM equipment grew 4 per cent worldwide in 2015 compared to the same period last year.