Infinera claims industry breakthrough with Nyquist WDM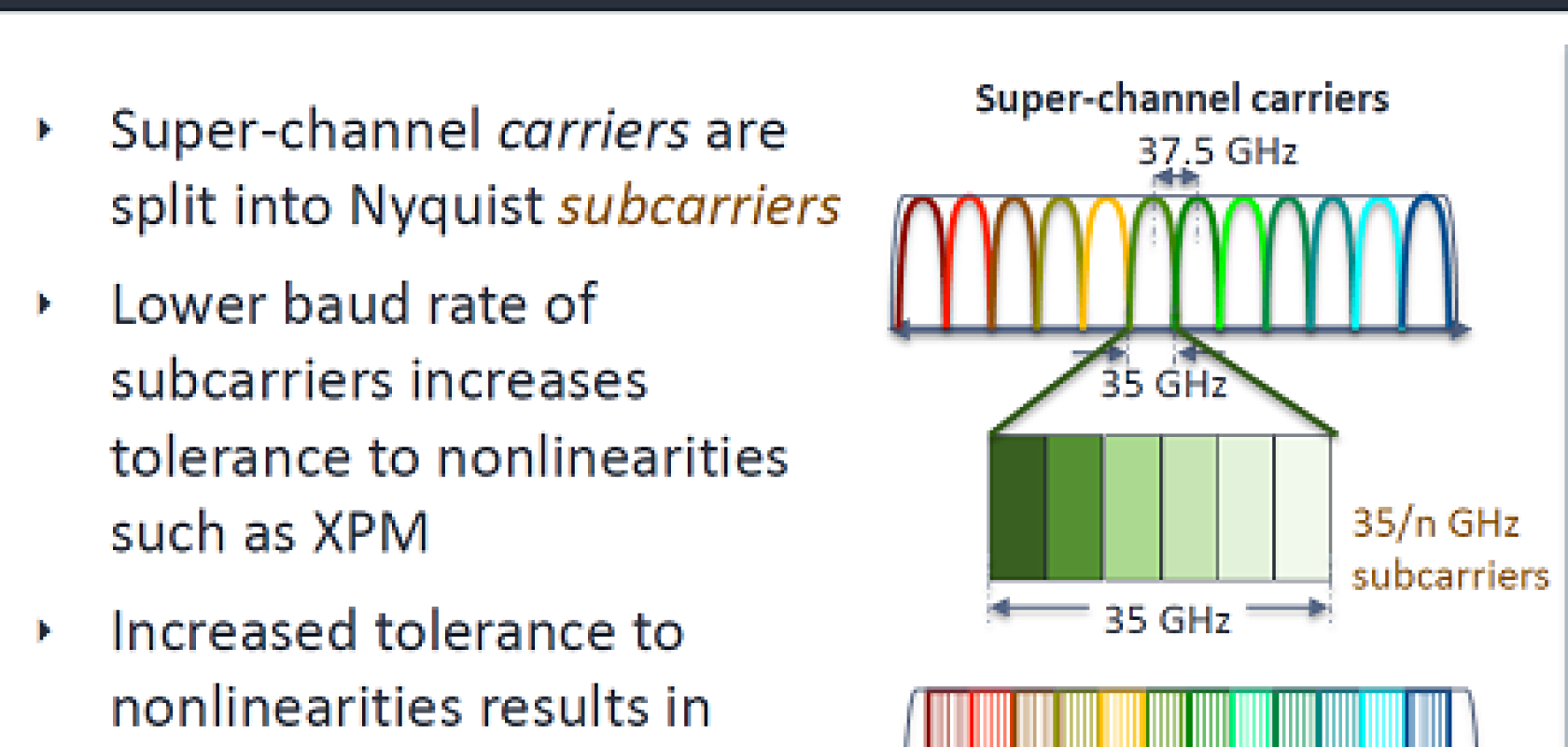 Optical transport specialist Infinera says its next generation of coherent technology will allow operators to extract the maximum capacity and reach out of installed terrestrial and submarine networks.
Several new technologies have been grouped into what Infinera calls the 'Advanced Coherent Toolkit' (ACT), which will be offered commercially sometime later in the year.
The new technologies have also been "tested to their limits" on a challenging 9,000km fibre-optic link – one of the world's longest – belonging to the Australian carrier Telstra.
The impact of these new technologies will be substantial, Infinera asserts.
"When the performance enhancements in the toolkit are combined, operators can expect to see an improvement of between 40 and 60 per cent in their reach-capacity metric," claimed Pravin Mahajan, director of product and corporate marketing, Infinera.
The ACT will be part of Infinera's next-generation coherent optical engine, which will include the latest revision of its FlexCoherent digital signal processor (DSP) as well as the anticipated terabit photonic integrated circuit (PIC). The electronics and the photonics will come as a package, so that their abilities are matched.
In the next-generation coherent optical engine, Infinera will introduce transmitter-side signal processing, as well as new higher-order modulation schemes, including eight-level polarisation amplitude modulation (8-QAM) and 16-QAM that it demonstrated with Telstra last year (see Infinera demos PM-8QAM across Telstra submarine cable).
Other tools in the box include:
Nyquist subcarriers
Soft-decision forward error correction (SD-FEC) gain sharing
Matrix-enhanced phase shift keying (ME-PSK)
High-gain SD-FEC
Flexible channel spacing
Of particular note are 'Nyquist subcarriers'. In a conventional super-channel, multiple coherent optical carriers are generated on a single PIC, with each laser producing a single modulated carrier. By using advanced pulse-shaping at the transmitter, each optical carrier can be split further into multiple subcarriers that are closely spaced (see figure above).
"The one-to-one association between laser and the wavelength was sacrosanct… until today," said Mahajan. "Now we have a laser that's able to emit different shades within itself, so that we can have subcarriers within that source."
These co-called Nyquist subcarriers are squeezed together so that they fit into a 37.5GHz channel, but are far enough apart that they remain distinguishable at the receiver. The tightest possible frequency spacing is termed the Nyquist frequency; hence 'Nyquist subcarriers'.
The result is an increase in the total number of carriers, which allows the same amount of information to be transmitted using a lower symbol rate per carrier. This will improve tolerance to non-linear effects in the optical fibre, thus increasing the long-haul transmission reach – something that has generally been compromised in the race towards higher linear data rates.
The reduction in symbol rate also translates into lower speed electronics, enabling overall system improvements without a need for ever-higher DSP sampling rates, according to Mahajan.
"The Nyquist subcarriers will enable the industry to move to terabits faster than what would have been possible with single carrier technology because now we have access to today's electronics," he stated. "Parallelism – more carriers with more parallel processes running on the DSP – is easier to do than putting more bits onto a single carrier."
This technique has been investigated in academic circles for several years now, but Infinera hopes to be first to market with Nyquist subcarrier technology.
This is a primarily a technology announcement, however, with Infinera remaining coy about product release dates. "It's very close to productisation – stay tuned," said Mahajan.