Infinera develops architecture to simplify network scalability and automation; launches ICE6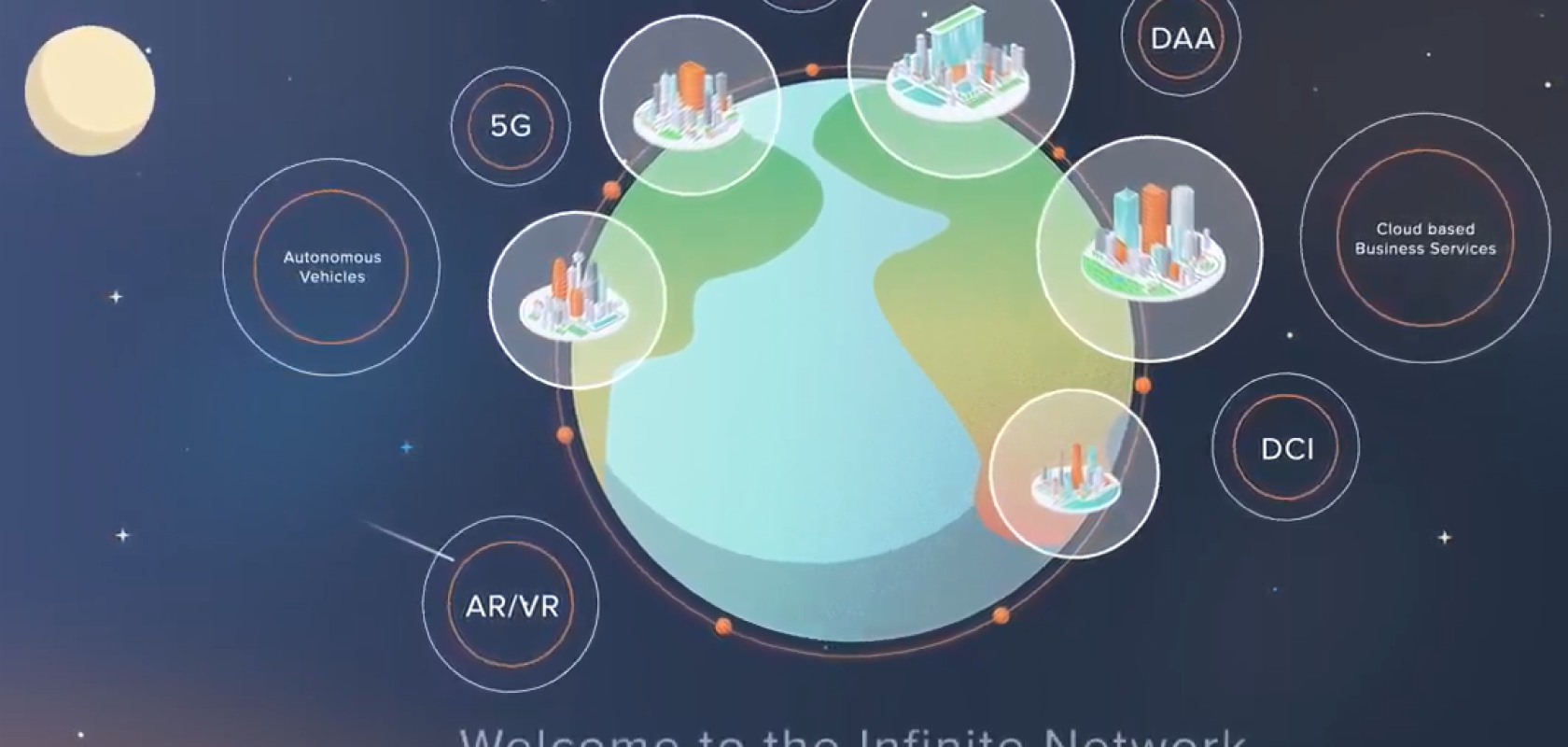 Infinera has launched what it describes as a disruptive end-to-end network architecture, designed to pave the way to instantly scaleable, self-optimising networks.
The architectural framework, known as the Infinite Network, is designed to help operator customers address the changing challenges they faced in efficiently scaling networks to support bandwidth growth, alongside bandwidth-intensive and latency-sensitive applications.
It also signifies the unity of Infinera's and Coriant's portfolios, following the acquisition by the former of the latter, as Rob Shore SVP marketing at Infinera told Fibre Systems: 'The Infinite Network represents two things, one is the visionary architectural framework, the other is the unification of the two companies, leveraging some of the unique capabilities of each and picking and choosing which are the best things to address the challenges our customers are facing.
'Coriant had a really strong SDN solution, it didn't have a lot of revenue on it, but it had a lot of strong capabilities, particularly with multi-layer. As Infinera realised some of the extra components that we got, we realised that we have not only a unique end-to-end solution, but also some really unique qualities and capabilities. That's when we started putting this Infinite Network together, looking at how can we leverage those, plus recognise what's going on in the industry, what challenges our customers are facing, and how we can leverage some of these capabilities to provide some differentiated solutions for them.'
The Infinite Network consists of the Infinite Core, the Infinite Edge and Cognitive Networking. The Infinite Core addresses operator challenges in core networks, delivering optical performance from metro to subsea, including 600Gb/s per wavelength transmission, improved capacity-reach performance and flexible, scaleable software defined capacity on demand with Instant Bandwidth. Building on these capabilities, the newly launched ICE6 is engineered to deliver up to 800Gb/s per wavelength and an expanded toolkit of advanced coherent technologies.
The Infinite Edge addresses the disruptive shift in edge network architectures driven by new services and cloud-based applications moving closer to the network edge. It is designed to deliver solutions for fibre deep architectures, including 5G and DAA. Solutions span Layer 0 to Layer 3 (optical, Ethernet and IP/Multiprotocol Label Switching [MPLS]) with technologies for operational efficiency and a disruptive disaggregated router solution that can accelerate innovation, automation and cost-efficiency. To continue enhancing the Infinite Edge, Infinera announced today a vision for extending ICE optical innovation and Instant Bandwidth to the network edge, encompassing a family of pluggable coherent optics, based ICE technology, that can be deployed deep into edge networks, and virtualised lasers.
Cognitive Networking addresses operators' need to transform their operational models to increase efficiency and service agility, providing foundational software solutions supporting multi-layer, multi-vendor network automation and optimisation across the Infinite Core and the Infinite Edge, powered by Transcend software suite.