Lumen invests in 400G services across Europe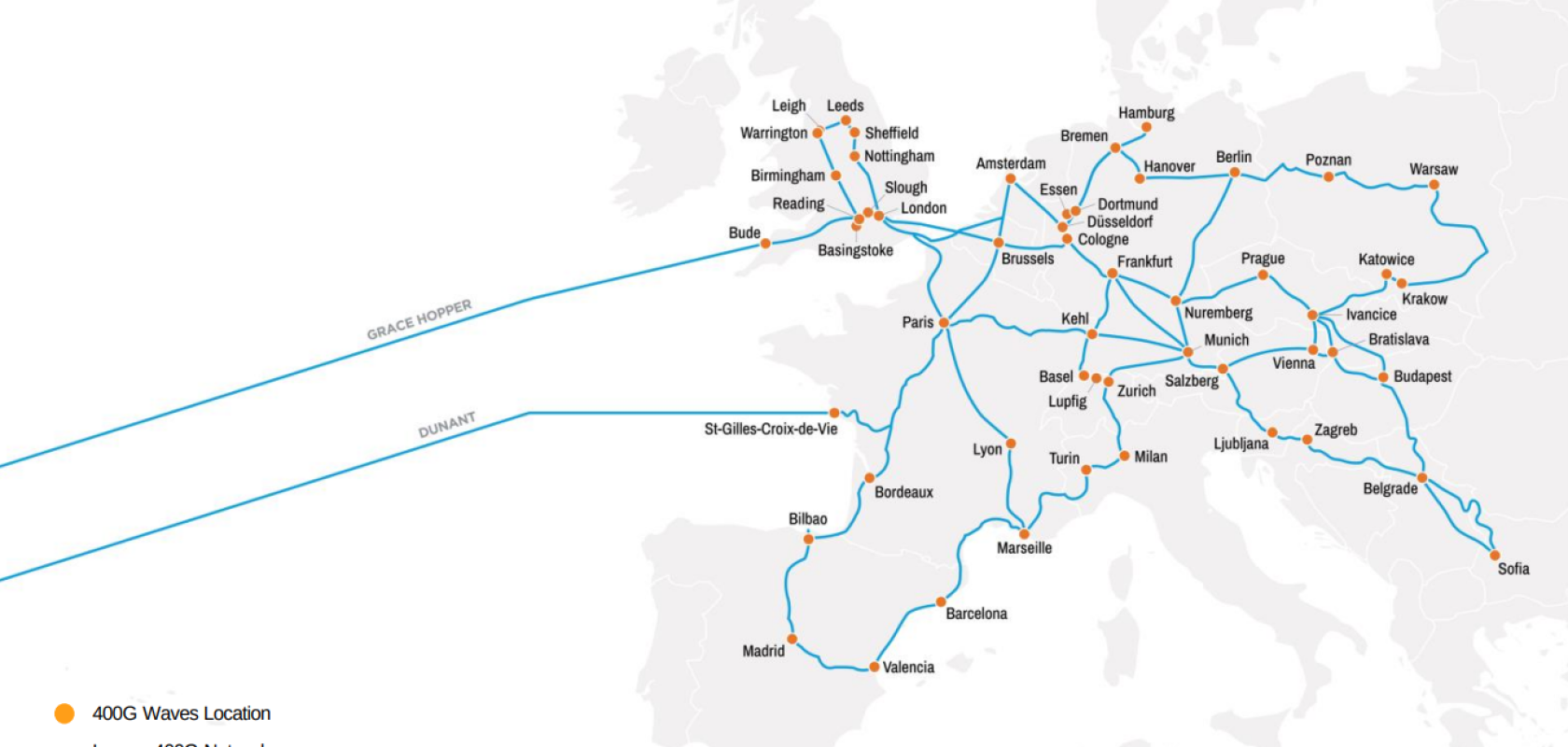 Lumen Technologies is further investing in its network with the build out of its 400Gb/s wavelength network across Europe. The company says that the wavelength services offer businesses the dedicated, secure connectivity they're demanding. 
The Lumen global network spans approximately 643,000km miles of fibre, with 67,000 in EMEA, where it connects to more than 2,500 on-net buildings and 540 public and private third-party data centres. The company has deployed its intercity 400G wavelength network in Europe across 50 markets. It is designed to give customers diverse routing options in building a resilient core digital network. Today, Lumen has enabled more than half of its intercity network footprint in Europe to support 400G wavelength services, as well as 70 data centres and two transatlantic routes on subsea cable systems Grace Hopper and Dunant. 
Annette Murphy, President, Lumen EMEA and APAC says: "We are continually innovating our network infrastructure solutions to support our customers' business growth. In an era of digital acceleration, our next-generation wavelength network supports businesses' rapidly increasing high-bandwidth needs. This enhanced capacity helps customers scale quickly and securely, to enable a digital journey that can take them well into the future."