LuxQuanta launches commercial quantum CV-QKD system for networks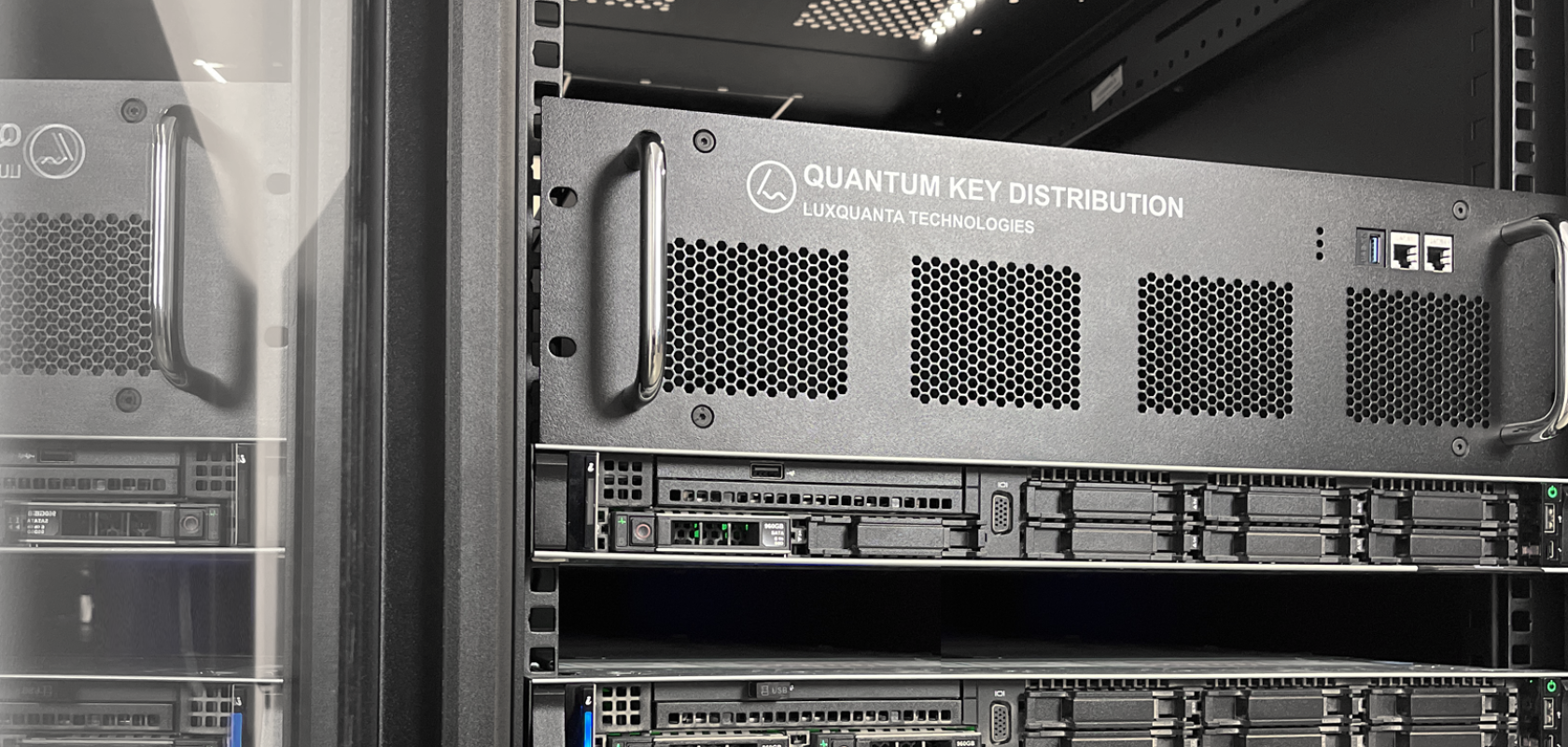 LuxQuanta has commercially launched its new system, NOVA LQ, a high-performing continuous variable quantum key distribution (CV-QKD) solution for intra-city networks. NOVA LQ is designed to materialise the important benefits of CV-QKD over existing solutions for quantum cryptography, including ease of deployment, reliability, and resiliency, as well as fast secret key generation.
Established in May 2021, LuxQuanta spun out from ICFO – the Institute of Photonic Sciences, Spain, in May 2021 with the goal of integrating advanced and secure quantum cryptography technologies into conventional communication infrastructures. Its technology is based on research conducted in the Optoelectronics group led by ICREA Professor Dr Valerio Pruneri, a founding member of the company. Drs Sebastian Etcheverry and Saeed Ghasemi, co-founders of the company, contributed to the development of quantum key distribution prototypes during their time as postdoctoral researchers in the group. 
The businesses' core purpose is the development of CV-QKD technology, with a mission to remove some of the most critical limitations that prevent the global mass deployment of QKD technology. NOVA LQ is its first step towards a fully integrable and scalable QKD system to deliver quantum-secure cybersecurity, and with the potential to lower capital expenditure. The system integrates with telecommunication network interfaces for ease of deployment, enabling streamlined installation, and has hush capability for optical co-propagation, removing the need for dedicated optical frequency bands within the same optical fibre.
LuxQuanta says that it has also made significant progress in removing the limitations of CV-QKD error correction, developing a robust error correction technology that can dynamically adapt to any changes in the optical channel. Processing quantum optical signals to deliver maximum performance within CV-QKD systems can be one of the most challenging tasks to implement for this technology, as the quantum signals can be very weak. However, NOVA LQ is designed to overcome this barrier with sophisticated digital signal processing in real-time for high-precision extraction of quantum signals and system stabilisation. 
Vanesa Diaz, CEO of LuxQuanta, says: "This first system is the materialisation of over five years of research and development. Both our organisation and our product were born in response to an exponential rise in demand for quantum cryptography systems. With NOVA LQ technology, our customers can explore the applicability of quantum cryptography in their networks, sizing the benefits of using a QKD system that is compatible with conventional telecommunications technologies and can also be installed in any optical link, whether it is in use or not. Our focus for the year ahead revolves around working with governments and private companies who increasingly recognise the importance of this technology. The world needs to be quantum-ready for when things get tough."