Work begins on new full-fibre network in Essex, UK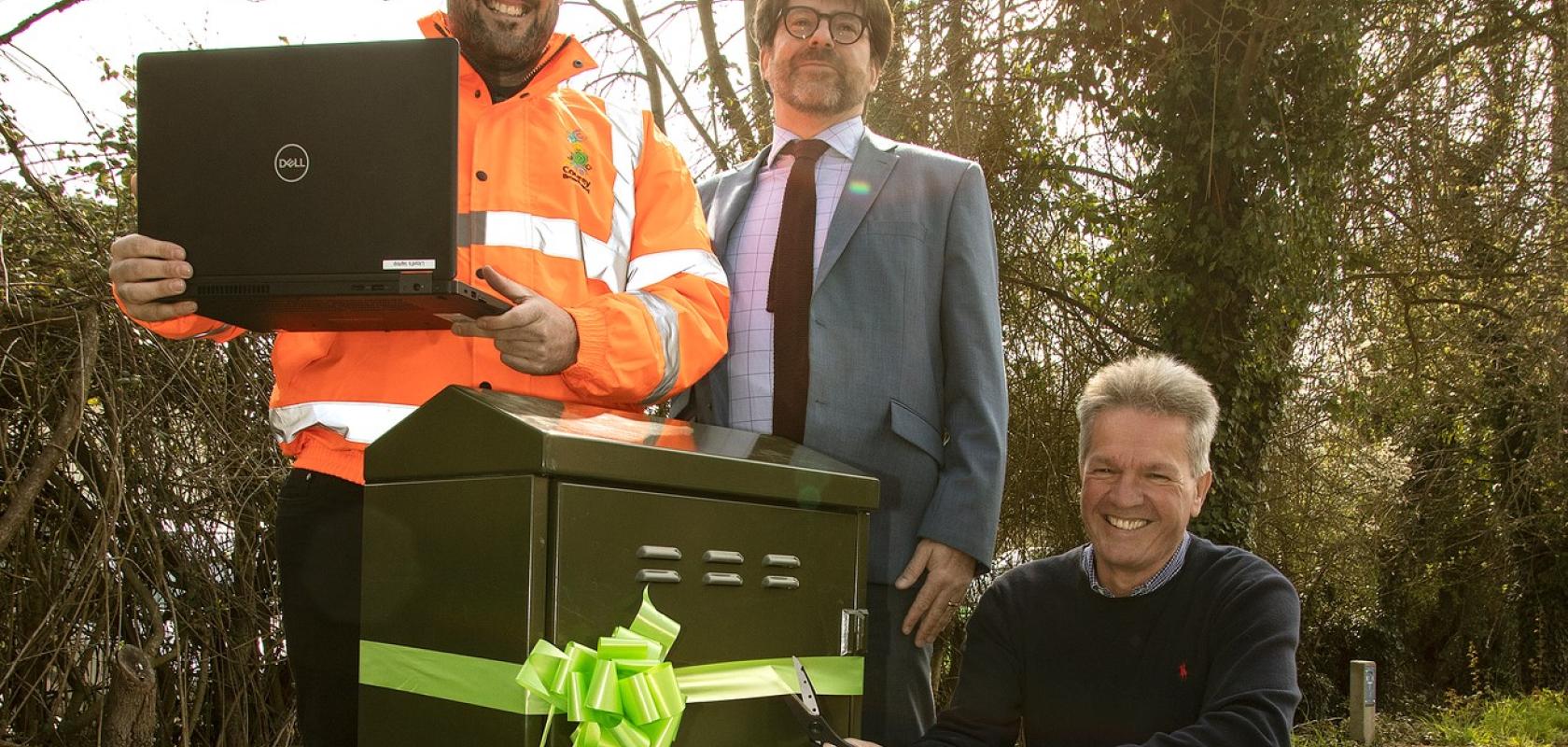 Construction has started on a privately funded project to bring full-fibre to Braintree in Essex, UK, under rural broadband provider, County Broadband.
Work commenced in Cornish Hall End, a village near Braintree, and will be followed by numerous Essex and Suffolk villages including Cold Norton, Foxearth and Pentlow, Bulmer, Gestingthorpe, Stambourne, Wickham St Paul and Pebmarsh. Ipswich-based contractor, Telec Networks, is working with the provider on the first phase of construction, and County Broadband says that other local companies will also benefit from the growth.
Braintree district councillor Peter Schwier, together with County Broadband's chief executive, Lloyd Felton, officially launched the full fibre network in Cornish Hall End at the village's new communications cabinet in April.
The company does not rely on public money or contributions from local residents and businesses to finance construction of the fibre-to-the-premises (FTTP) networks, instead it has access to a £46 million private investment fund from Aviva Investors. Felton commented: 'The funding has enabled us to forge ahead with our strategy to service more than 30,000 homes and businesses in the East Anglian region.'
County Broadband, which also provides a wireless internet service, was established in Aldham, Essex, in 2003, and currently has more than 3,000 customers across East Anglia. As part of its development, the company has increased the size of its operations and service centre, doubled the number of employees and is anticipating a 50-strong workforce by the end of year.