Zayo announces transatlantic route connecting Manchester and New York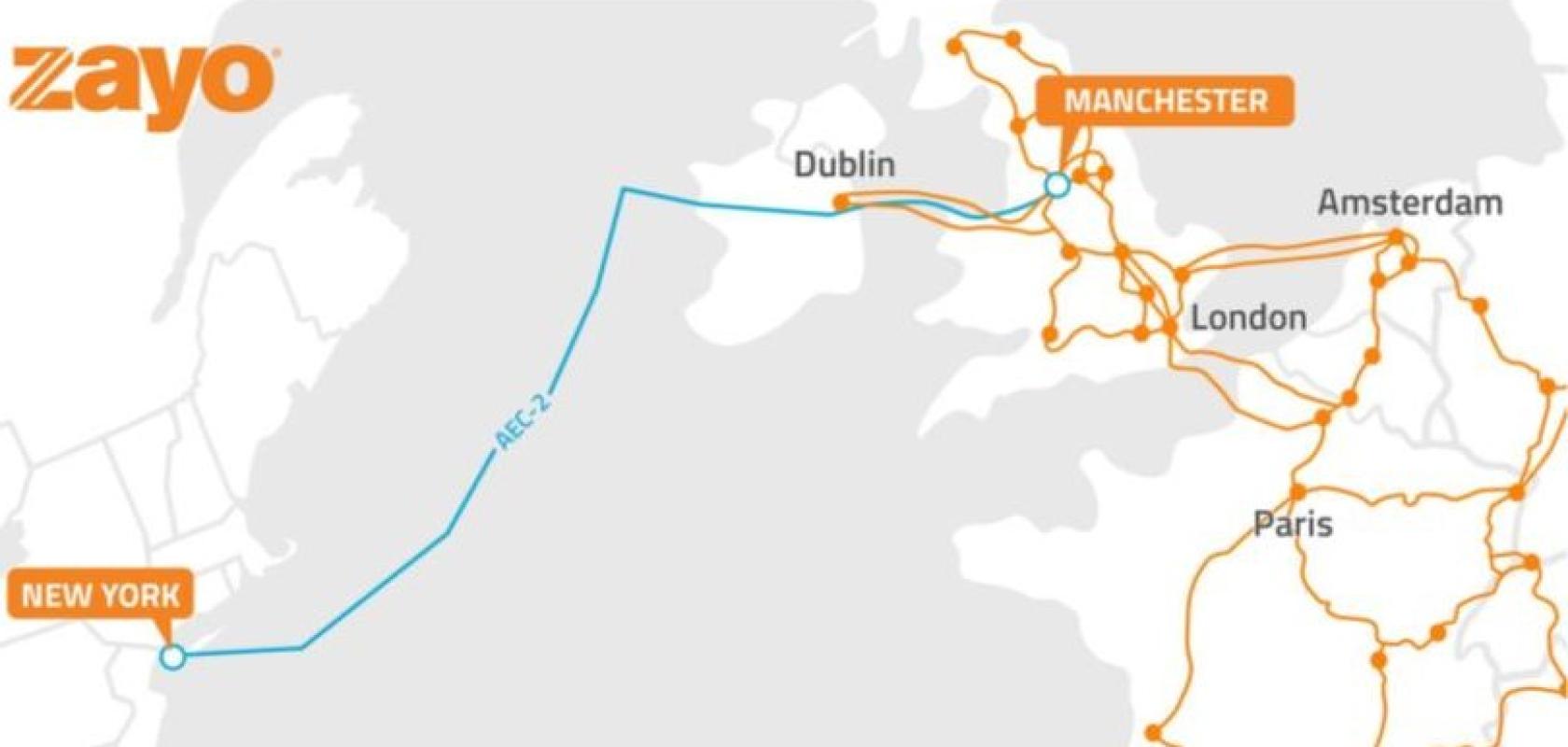 Zayo has launched a new transatlantic route connecting Manchester and New York. The route provides a direct subsea cable route to North America that avoids backhauling to global internet hubs in London and Paris.
The investment marks an additional transatlantic cable for Zayo, connecting the company's packet IP network between North America and Continental Europe. Offering immediate access to New York, the subsea cable route provides customers with added diversity and resiliency. As a result, customers in the North of England and across Europe receive faster and more efficient connections to North America.
Yannick Leboyer, Europe Chief Operating Officer at Zayo says: "Cultivating an enhanced performance for our customers is at the forefront of Zayo's mission. The new subsea route is Zayo's latest step towards providing fast, reliable infrastructure to connect global Internet hubs both within Europe and to the U.S. With the fastest transatlantic connection from Manchester, Zayo is well-positioned to handle the increasing capacity demands between these hubs, fuelling business innovation and digital transformation for our customers."
Zayo has already made significant investments in their European fibre platform, upgrading key connectivity corridors between Paris and Marseille, Amsterdam and Frankfurt and Zeus, a robust and protected connection between the UK and Continental Europe.