Zayo to buy Electric Lightwave for $1.42 billion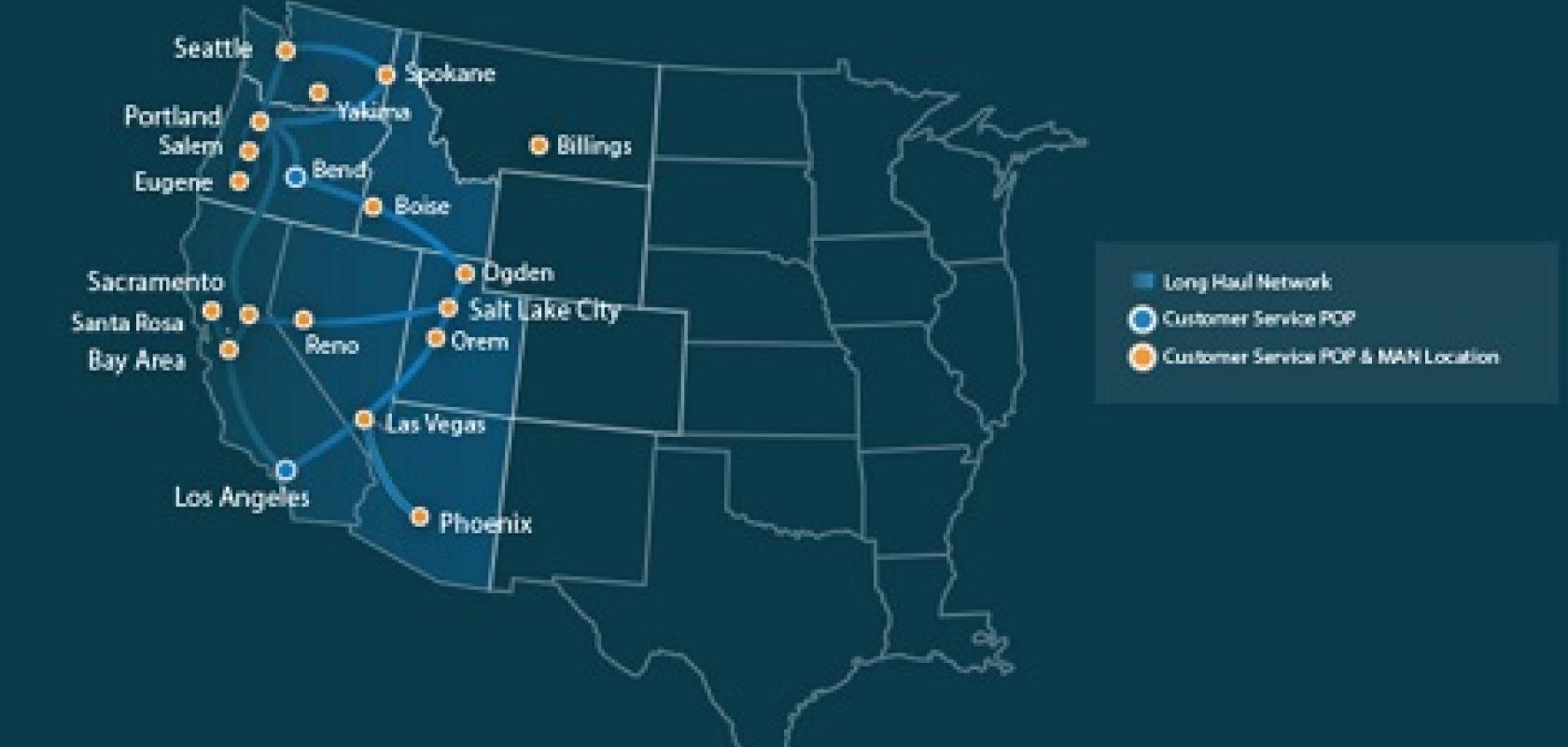 Zayo Group is beefing up its West Coast US network with an agreement to acquire fibre-optic network services provider Electric Lightwave for $1.42 billion in cash. The acquisition will add more than 12,000 route miles of fibre in to Zayo's US global network footprint, which already stretches over more than 114,500 route miles.
This is the latest in a string of mergers in the fibre-optic infrastructure space, coming soon after CenturyLink and Level 3 agreed to merge in a $34 billion deal (see CenturyLink and Level 3 confirm $34B megamerger). Meanwhile US carriers Windstream and EarthLink are to merge in an all-stock deal valued at $1.1 billion, and Global carrier GTT Communications has agreed to buy Hibernia Networks for $590 million.
Zayo is no stranger to acquisitions, having bought more than 30 companies since it was founded in 2007. Electric Lightwave isn't its largest acquisition to date: that accolade goes to the $2.2 billion purchase of AboveNet in 2012. Other significant moves include its expansion into Canada with the purchase of Allstream for CAD$465 million earlier this year.
Electric Lightwave, which provides infrastructure and telecom services primarily in the Western United States, has 8,100 route miles of long haul fibre and 4,000 miles of metro fibre in Portland, Seattle, Sacramento, San Francisco, San Jose, Salt Lake City, Spokane and Boise, with on-net connectivity to more than 3,100 enterprise buildings and 100 data centres.
"Electric Lightwave provides us another unique and dense regional fibre network that advances our position as the only national independent infrastructure provider remaining in the US," said Dan Caruso, chairman and CEO, Zayo. "Electric Lightwave has both strong metro fibre assets in key West Coast markets and capacity and routes that will augment Zayo's intercity footprint."
Approximately 40 per cent of Electric Lightwave's existing revenue aligns with Zayo's infrastructure-focused business segments and will be rapidly integrated into the core Zayo organisation, processes and systems, the company says. The remainder has a customer base that aligns well with Zayo's Canadian SME and voice businesses.
Through the efficiencies of scale and a proven integration process, Zayo expects to achieve more than $40 million in annual cost savings. Zayo's Tranzact platform and Salesforce.com implementation will provide the company with seamless online access to the combined customers and network.
The deal is expected to close in the first quarter of calendar 2017, subject to customary regulatory approvals and closing conditions. The transaction will be funded with a combination of cash on hand and debt.