Anritsu introduces complete mobile fronthaul test solution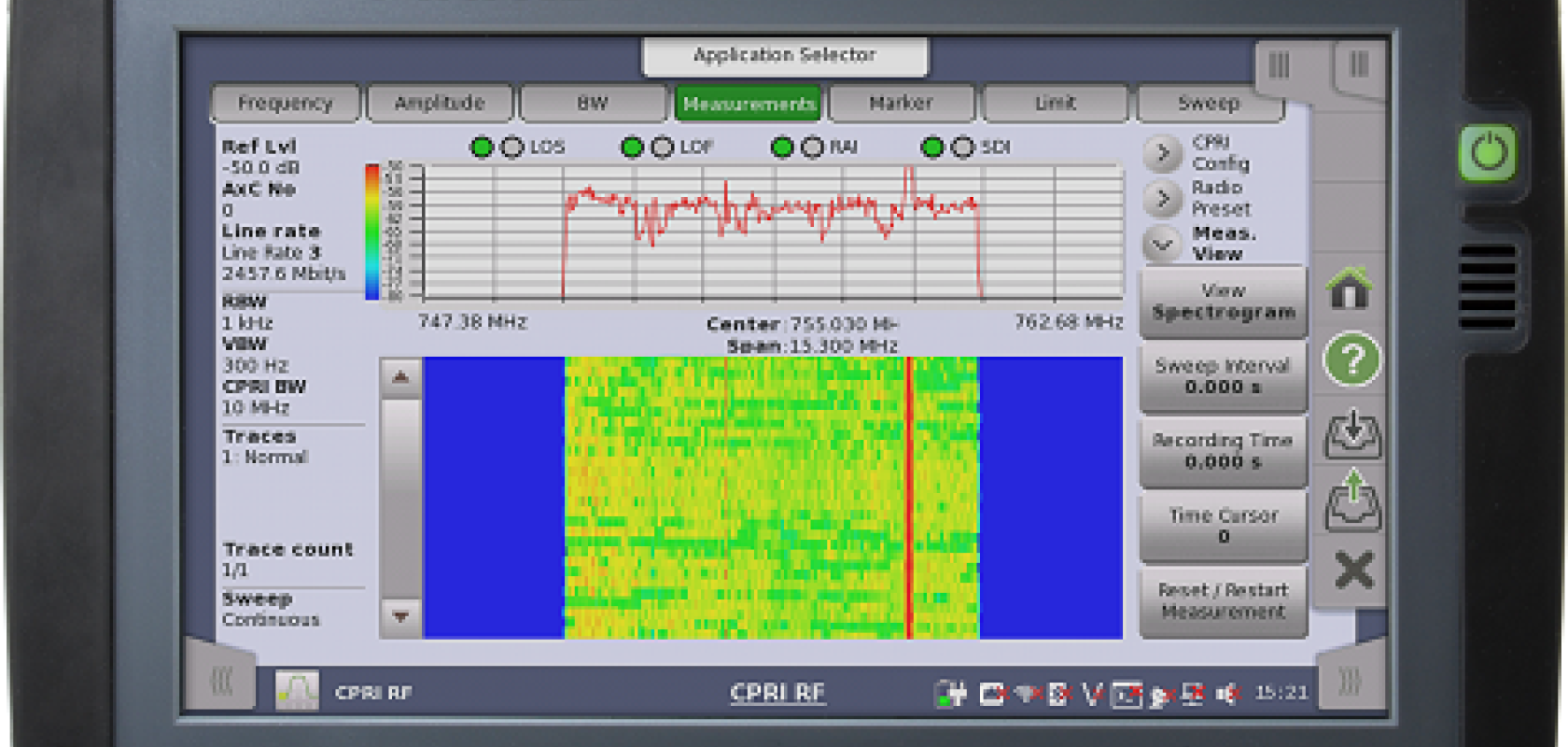 Building upon its capabilities in both wireless and wireline test equipment, Anritsu has developed a comprehensive test solution that helps mobile operators to ensure the proper installation and operation of the fronthaul component of their LTE networks.
The new CPRI RF module can be added to the Anritsu Network Master Pro MT1000A to create a single handheld instrument that can not only check the performance of CPRI links but can also analyse the quality of RF signals being transmitted over that link, according to Alessandro Messina, Anritsu's EMEA marketing and business development director for wireline products.
This helps mobile operators to identify problems in their fronthaul fibres, so they can solve them quickly, to reduce system downtime and cut operating costs.
By enabling engineers and technicians to conduct measurement on the RF signal at ground level via a fibre-optic CPRI link, engineers and technicians can also verify the latest generation of tower-mounted radios without needing to climb the tower.
The mobile fronthaul fibre test functions of the MT1000A provide comprehensive testing and analysis of CPRI and OBSAI technologies, including measurement of the CPRI spectrum, CPRI spectrogram, CPRI Layer 2 alarms, SFP data, and optical power measurements. The module supports CPRI interface rates from Option 1 (614.4 Mbit/s) to Option 8 (10.1376 Gbit/s).
In terms of RF test, the new CPRI RF module provides support for all leading brands of remote radio heads, and comes pre-configured with network equipment manufacturers' set-ups. This simplifies what has been one of the most difficult aspects of conducting RF measurements over CPRI, which reduces the test set-up time and lowers the possibility of configuration errors, giving engineers and technicians greater confidence in their work.
In addition, the Network Master Pro MT1000A with CPRI RF module has a fast sweep speed, allowing it to conduct measurements up to ten times faster than comparable handheld testers, the company claims. As a result, users can capture more information about interfering signals, including intermittent or 'bursty' sources that might otherwise be missed. Incorporating a spectrum/spectrogram 'Tune & Zoom' feature, users can also zoom in on an area of interest to provide more detailed information about an interfering signal, helping them to identify the source.
Anritsu is offering a singlemode optical tap accessory and a combination singlemode/multimode 50µm optical tap accessory as part of the solution. An SFP matching the connected CPRI link rate and optical cables are offered, as well. 
The CPRI RF measurement capability complements the Network Master Pro MT1000A fibre test functions. The MT1000A supports transport testing from 1.5Mb/s to 10Gb/s as well as optical time-domain reflectometer (OTDR) and visual inspection probe test via other modules.
Compact, battery-powered and easy-to-use, the lightweight MT1000A provides everything needed to install and maintain communication networks in a rugged, field portable package, according to Anritsu. An easy-to-use GUI and clear summaries simplify collecting and interpreting data, allowing users of any skill level to operate the instrument.
The Network Master Pro MT1000A with CPRI RF module is on display at Anritsu's stand #419 at ECOC 2016 in Dusseldorf, Germany, and is generally available now.