Ranovus, AMD demo adaptive compute acceleration co-packaged optics platform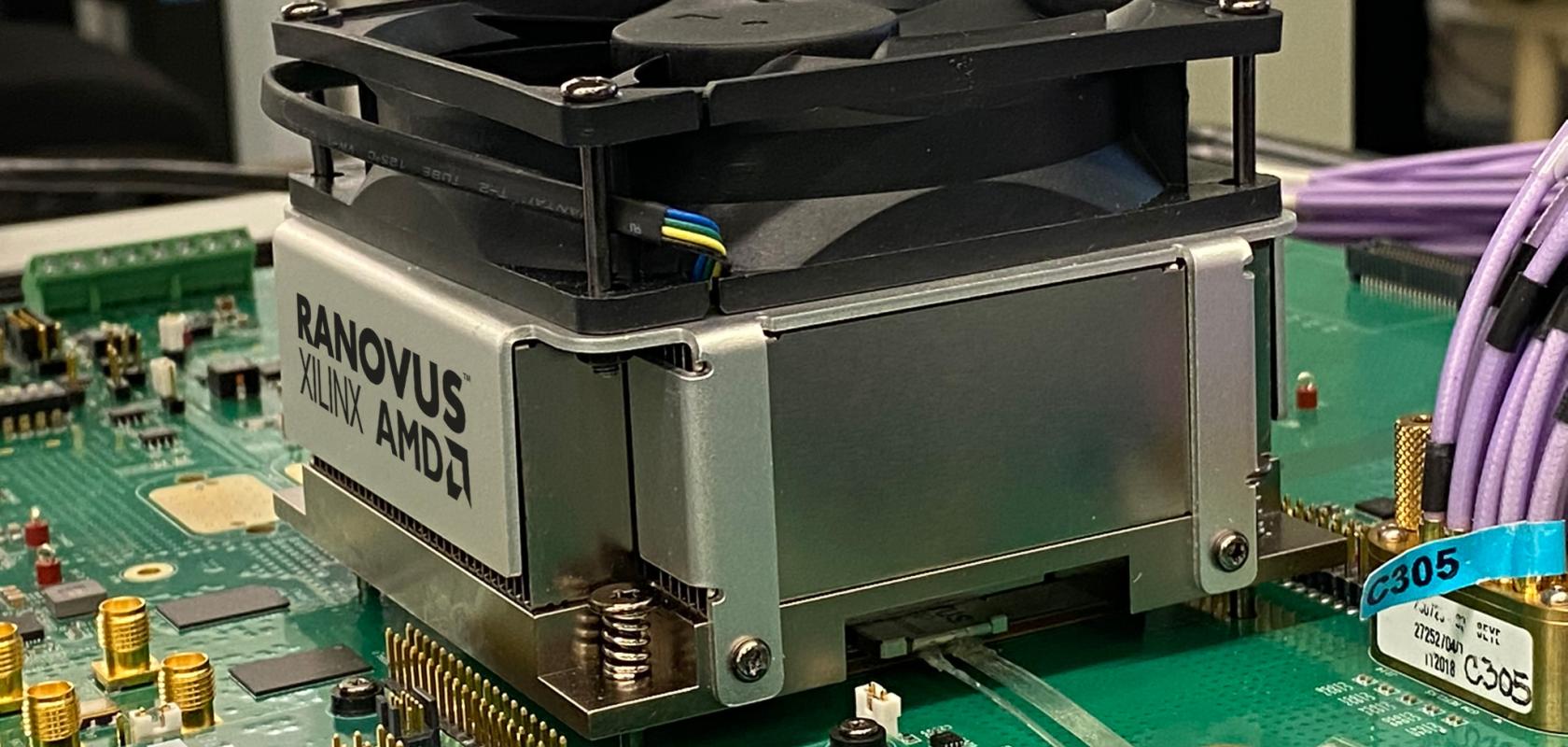 Ranovus and AMD have announced a demonstration of co-packaged optics using a Xilinx Versal adaptive compute acceleration platform (ACAP) and Ranovus Odin optical engine. 
The joint demonstration at OFC is designed to highlight the arrival of the co-packaged optics (CPO) 2.0 solution for artificial intelligence (AI) and machine learning (ML) platforms that require power efficient, high  throughput and high density optical interconnect. 
Ranovus's Odin is a low latency, high density, and protocol agnostic optical engine that delivers high optical interconnect bandwidth with cost and power efficiency. Odin scales from  800Gb/s to 3.2Tb/s in the same footprint by leveraging the company's 100Gb/s per lambda monolithic electro-photonic integrated circuit (EPIC) IP, laser platform, and advanced packaging technologies.  
CPO provides Nx100Gb/s PAM4 optical I/O channels for Ethernet switch and ML/AI silicon in a single packaged assembly, which significantly reduces the cost and power  consumption of the complete system. 
Versal ACAPs deliver high application- and system-level value for cloud, network, and edge applications. By integrating  the optics into the package using Versal Premium ACAPs, AMD and Ranovus are able to help reduce power, simplify board routing, and reduce cost.