Single-Wavelength 100G DWDM QSFP28 transceiver available from Alpine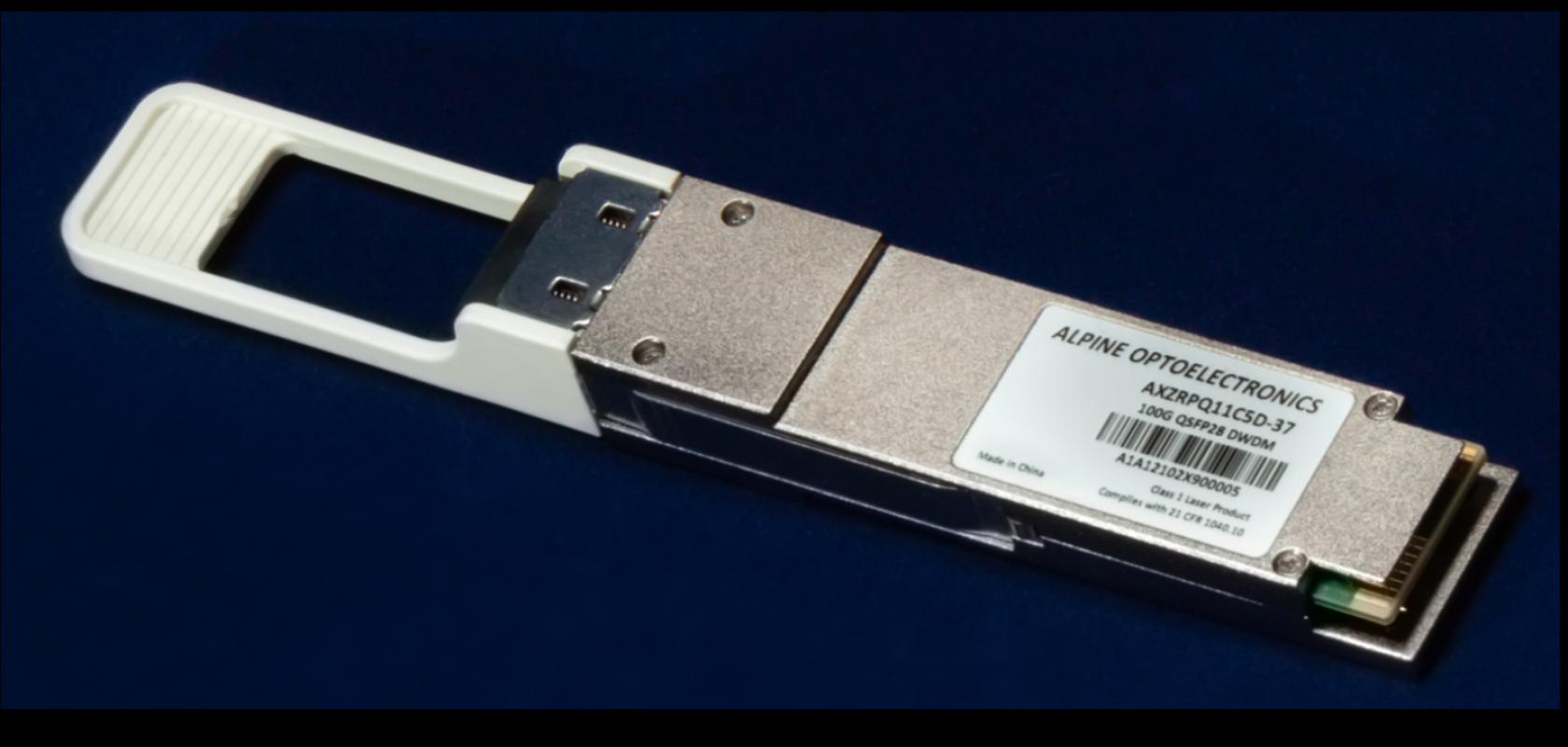 Alpine Optoelectronics is delivering beta samples of a new single-wavelength 100G DWDM QSFP28 transceiver based on its nCP4 silicon photonics optical engine.
The module operates at 40 fixed wavelengths on the ITU-T C-band DWDM 100GHz grid and is compatible with standard 40-channel 100GHz spacing DWDM Mux/Demux filters to provide 4Tb/s of data capacity over a single G.652 single-mode fibre (SMF). With a link budget up to 25dB, it supports transmission distances of 100km or more in amplified and dispersion compensated systems. For direct links, the product supports up to 8dB link budget for short reaches of 0-2km. For applications requiring even greater bandwidth, the number of available wavelengths is expandable to 48 channels to achieve 4.8Tb/s of data capacity.
It is also designed to offer a disruptive price point and lower power consumption for high-speed extended reach data centre interconnects (DCI) and high-density   connectivity. In addition, inherent low latency makes it favorable for delay sensitive applications, such as edge computing and financial networking.
Tongqing Wang, president and CEO of Alpine Optoelectronics said: 'Alpine Optoelectronics is proud to deliver our new 100G DWDM QSFP28 PAM4 transceiver to our strategic partners serving the DCI and intra-data centre marketplace, and they are impressed with the outstanding performance enabled by our nCP4 silicon photonics platform.'