Yokogawa launches high-performance OTDR for short networks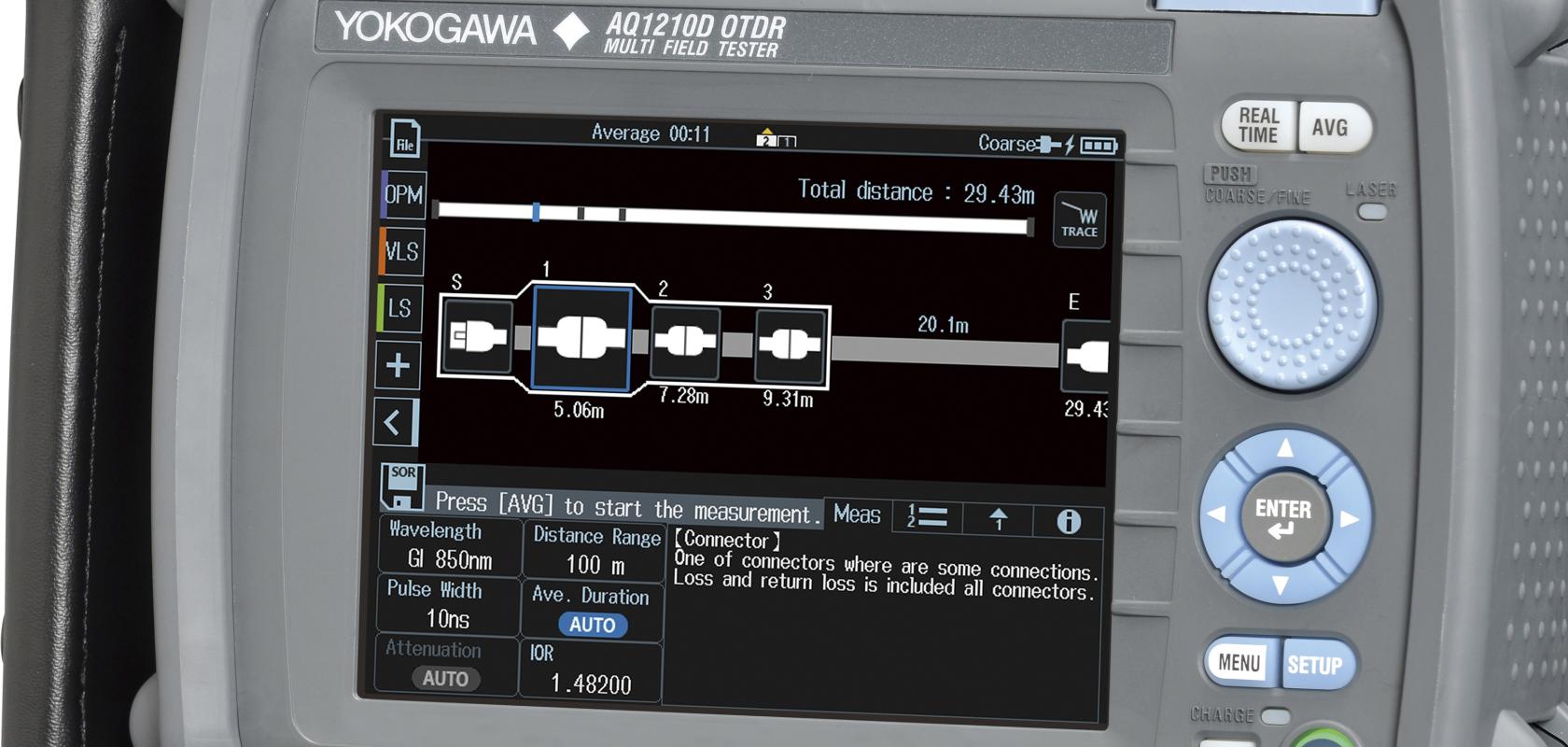 Yokogawa has unveiled its AQ1210D dual-purpose OTDR (optical time domain reflectometer) for both single-mode fiber and multimode fibre networks.
Part of the AQ1210 series OTDR, the new device meets the demands of small and medium-sized contractors tasked with the installation and maintenance of short-distance networks within and between buildings. 
It is the first in the portfolio of multi-field testers to offer four wavelengths of 1310/1550nm (single mode) and 850/1300nm (multimode). It features a 5.7-inch display and weighs approximately 1kg. This compares favourably with modular-type units, making the AQ1210D ideal for use on project sites where fast and easy characterisation of optical fibres is essential. A rugged casing ensures its suitability in construction environments.