Yokogawa optical spectrum analysers for wide wavelength range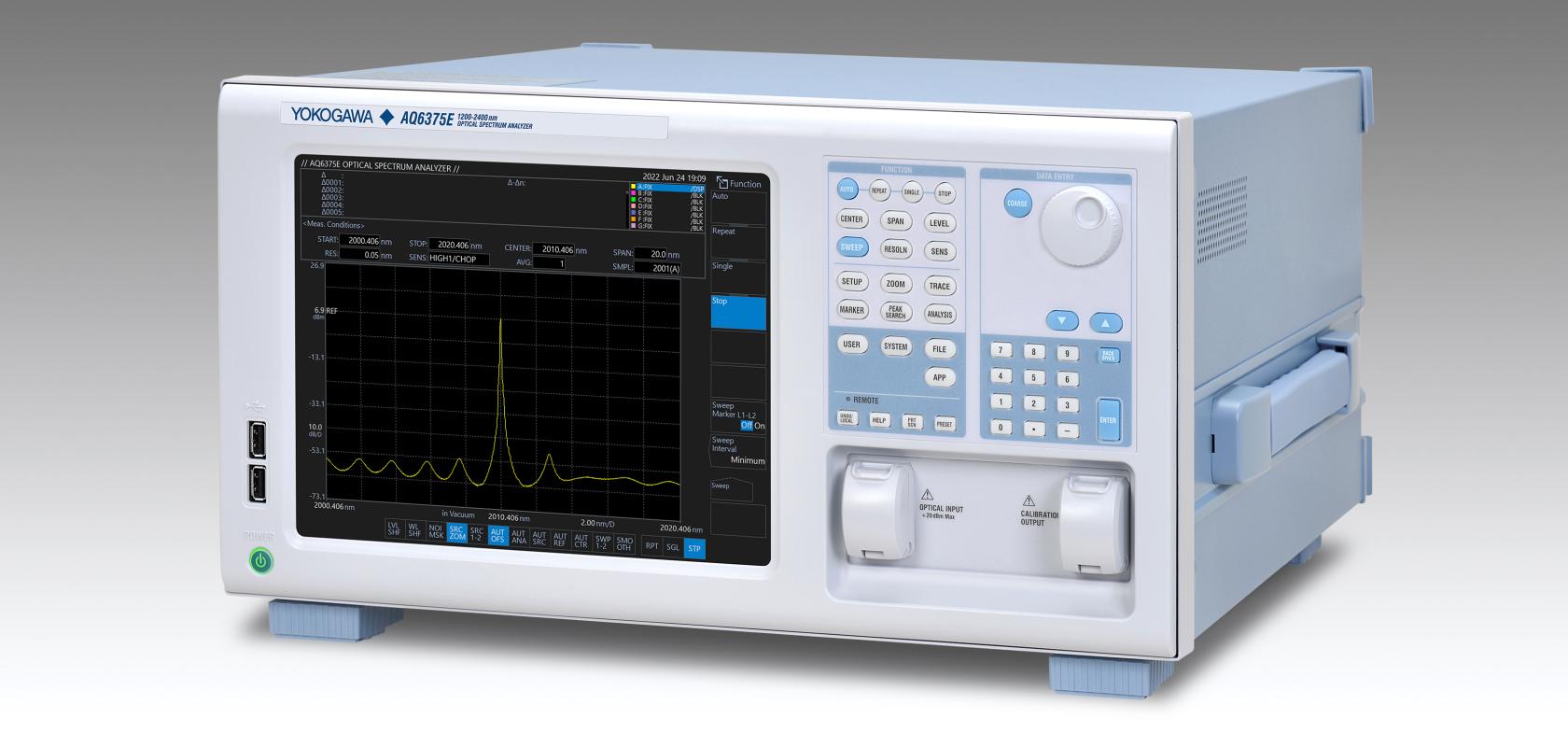 Yokogawa has launched two new optical spectrum analysers (OSAs) to fulfil market demands for an instrument capable of measuring a wide range of wavelengths to meet new needs in optical product development and manufacturing.
The AQ6375E and AQ6376E are grating-based OSAs covering SWIR short-wavelength infrared (SWIR) over 2μm, and mid-wavelength infrared (MWIR) over 3μm. 
They are available in four versions; he AQ6375E Standard has a wavelength range of 1200-2400nm; the AQ6375E Extended Wavelength version has a wavelength range of 1000-
2500nm; the AQ6375E Limited version has a wavelength range of 1200-2400nm (with reduced wavelength resolution); and the AQ6376E Standard has a wavelength range of 1500-3400nm.
The choice of wavelengths available gives developers increased flexibility to apply the OSAs in a wide range of applicationS, including the characterisation of broadband light sources such as supercontinuum light sources; optical passive devices; and optical fibres.
The small variation in insertion loss at the input connector increases measurement repeatability, while the lack of physical contact with the connecting fibers ensures they avoid damage. Also included is a built-in calibration light source for optical alignment and wavelength calibration. This maintains high optical performance by compensating for deviations in the optical axis caused by vibrations and impacts and wavelength deviation caused by changes in ambient temperature.