Facebook launches Voyager, the first white box transponder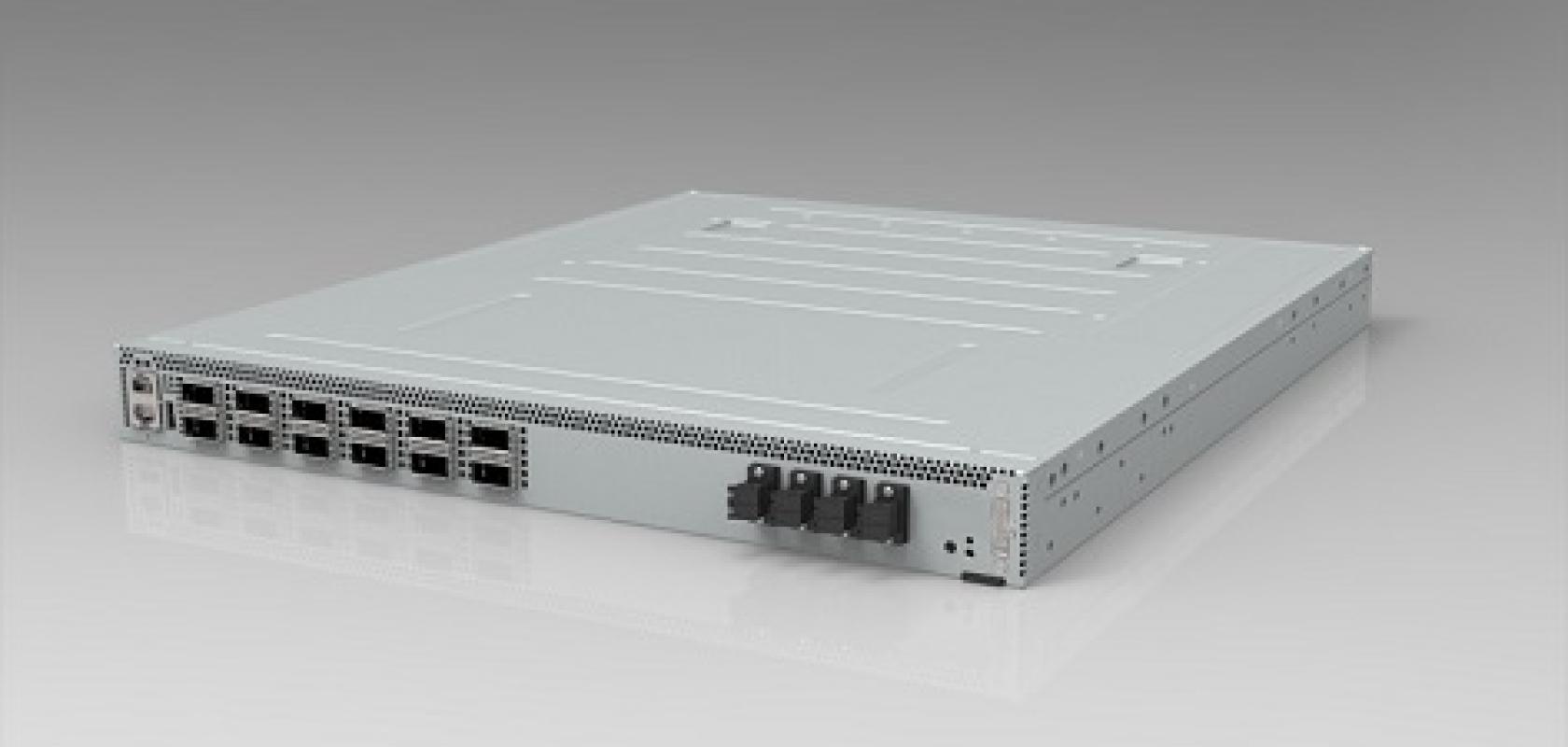 It's optical networking hardware Jim, but not as we know it: Facebook has unveiled Voyager, which it describes as the industry's first white-box transponder and IP/MPLS routing solution.
The announcement was made at the first ever summit of the Telecom Infra Project (TIP) in Facebook's headquarters at Menlo Park, California, this week.
With TIP, Facebook plans to apply the open source ideas that have been so successful in its Open Compute Project for servers, in the networking space. The principles are the same: by separating hardware from software, it will allow innovation to get to market much faster.
Voyager is the first product to be released from TIP's Open Optical Packet Transport project group, which was only initiated in May of this year – testament to Facebook's assertion that this approach will speed up innovation.
Writing on the Facebook engineering blog, Ilya Lyubomirsky, Brian Taylor, and Hans-Juergen Schmidtke from Facebook's engineering team explained why optical transmission needs a makeover. With optical capacity advances starting to plateau, as the limits of spectral efficiency are approaching, the industry needs a fresh approach to lower the cost of providing high-capacity backhaul infrastructure.
"By unbundling the hardware and software in existing 'black box' systems, which include transponders, filters, line systems, and control and management software, we can advance each component independently and deliver even more bandwidth with greater cost efficiency," they explained.
To this end, Voyager is a one-rack-unit (1RU) transponder device that features 12 x 100Gb/s QSFP28 client ports and 4 x 200Gb/s capacity on the line side. The box takes in client data signals such as 100 Gigabit Ethernet from switches or routers, and packages these signals into the proper signalling format for metro or long-haul transmission.
"We believe that Voyager is powerful enough to support metro and long-haul data centre interconnect applications," the blog said.
Laboratory measurements using early Voyager units configured for 200G per wavelength using 16QAM modulation delivered a maximum transmission distance of 180km. The coherent modem also supports adaptable FEC strength, and flexible modulation (QPSK/8QAM/16QAM) for optimising capacity vs. reach trade-offs.
The coherent transmission hardware, which includes DSP ASICs and complex optoelectronic components, typically accounts for much of the cost of such a transponder system, and thus is a prime target for cost reduction. These components are a maturing technology, with recent advancements in integrating functions to drive down the power, size, and cost, Facebook noted.
Voyager uses the DSP ASIC and optics module (AC400) from Acacia Communications with their open development environment. "The software that runs the transponder is traditionally bundled with the hardware, and innovation happens only at the system level. By opening up the transponder, Voyager will enable greater innovation at the component level," the blog said.
On the software side, Voyager is designed with an open line system comprising Yang software data models of each component in the system, and an open northbound software interface (NETCONF, Thrift, etc.) to the control plane software. This allows multiple applications to run on top of the open software layer, through which operators can create DWDM system control algorithms and network management systems to suit their own requirements.
Other contributors to Voyager include Broadcom, whose Tomahawk switch ASIC (the same switch ASIC as Wedge 100, Facebook's top-of-rack switch) is used to aggregate 100 Gigabit Ethernet client signals. Facebook also worked with Lumentum to develop a terminal amplifier specification, with Celestica on the supply chain, and with Snaproute on the network element software stack.
Facebook has already successfully tested Voyager in field trials with Equinix in the US and MTN in South Africa. Preliminary results showed zero packet loss and significant overall cost savings due to this disaggregated hardware and software networking model, Equinix reported.
Optical networking equipment vendors ADVA Optical Networking and Coriant have also pledged their support. ADVA will sell Voyager boxes along with supporting network management software and services, to provide customers with a complete solution. Coriant is expanding its networking software to include support for Voyager in its Light IP architecture, which disaggregates routing functions.
Now Facebook plans to contribute the design of Voyager to TIP, and release the software to open source. This will allow any interested party to continue the development of any aspect of the specification or create new products based upon it. TIP's Open Optical Packet Transport project group aims to have the first software control and network management systems for its open line system and transponder complete by the end of the year, according to the group charter.
We can expect to hear more about this in weeks to come as TIP continues to gather momentum, notably among carriers. This week, TIP announced that it would build the first TIP Ecosystem Acceleration Center in South Korea, co-sponsored with SK Telecom. It also welcomed 11 new members to the project, including several tier 1 carriers – Bell Canada, du, NBN, Orange, Telia, and Telstra – bringing the total number of participants to more than 300.