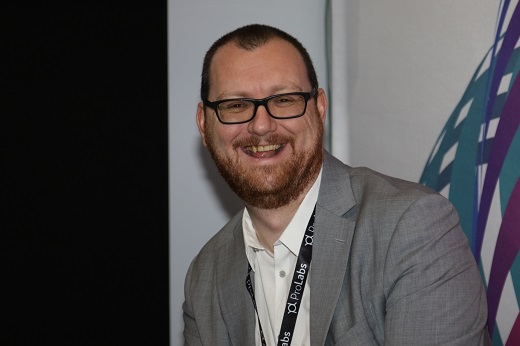 Anthony Clarkson examines the opportunities that could be presented to networks by 'dark ­fibre'
There has been a lot of excitement about 'dark fibre' worldwide over the past few years. The ability to light up unused fibres to increase capacity between network nodes offers operators and communications providers a way to ease congestion across all parts of their network.
If access is given to dark fibres by their owners, it can allow service and content providers to determine the best technology with which to interconnect their nodes and users. This allows complete freedom and flexibility on the type, and manufacturer, of equipment used for the network links. It is fundamentally different to buying capacity between two sites supplied by the fibre owner – also known as a 'leased line' service, typically at 100Mb/s or 1Gb/s.
Higher total bandwidth
Access to dark fibre would allow for use of technologies such as dense wavelength-division multiplexing (DWDM) and, in turn, for more efficient use of each fibre by letting higher total bandwidth be utilised. There is also the potential to use more bespoke technologies, like high density coarse wavelength division multiplexing (HDCWDM) – which is a bidirectional variant of CWDM – allowing double the capacity without the need for costly DWDM.
In the UK, this has become a hot topic over the past few months, as a proposed Dark Fibre Access (DFA) product was withdrawn by the incumbent operator, Openreach. They propose to offer a spectrum access product in its place, which is a managed DWDM offering – that is, Openreach own and manage the equipment used to transmit over the fibres – which, while allowing for increased bandwidth between two locations, uses technology and equipment chosen by the fibre owner.
Specific parameters
Another option would be to offer wavelength access, which would allow the service and content providers to use a specified wavelength over the dark fibres. This gives the provider the ability to run their own equipment – but within the limits of very specific parameters, which limits the capacity. It is not comparable to 'proper' dark fibre access, but it does allow the providers to manage their own technology and equipment choices, albeit within restricted parameters.
From a pure technology point of view, access to dark fibre is the only way forward, however, there are commercial, political and regulatory views to take into account. Some fibre owners already offer access to dark fibre, others – particularly the larger incumbent operators across Europe – are reluctant to open up access to dark fibre because it would impact their commercial models. Factoring in these nontechnical requirements will lead to compromise.
Opening up access to dark fibres is not the complete solution to increasing the available subscriber bandwidth across Europe, but it would certainly help speed up the rollout of fibre to the home and 5G networks. The problem is that fibre still does not cover all the areas where it is needed, so capital investment is required, and with the regulatory and commercial complications of offering access to dark fibres, it may well be that installing more fibres in the ground is the simplest answer.
Anthony Clarkson is technologist for EMEA region at ProLabs