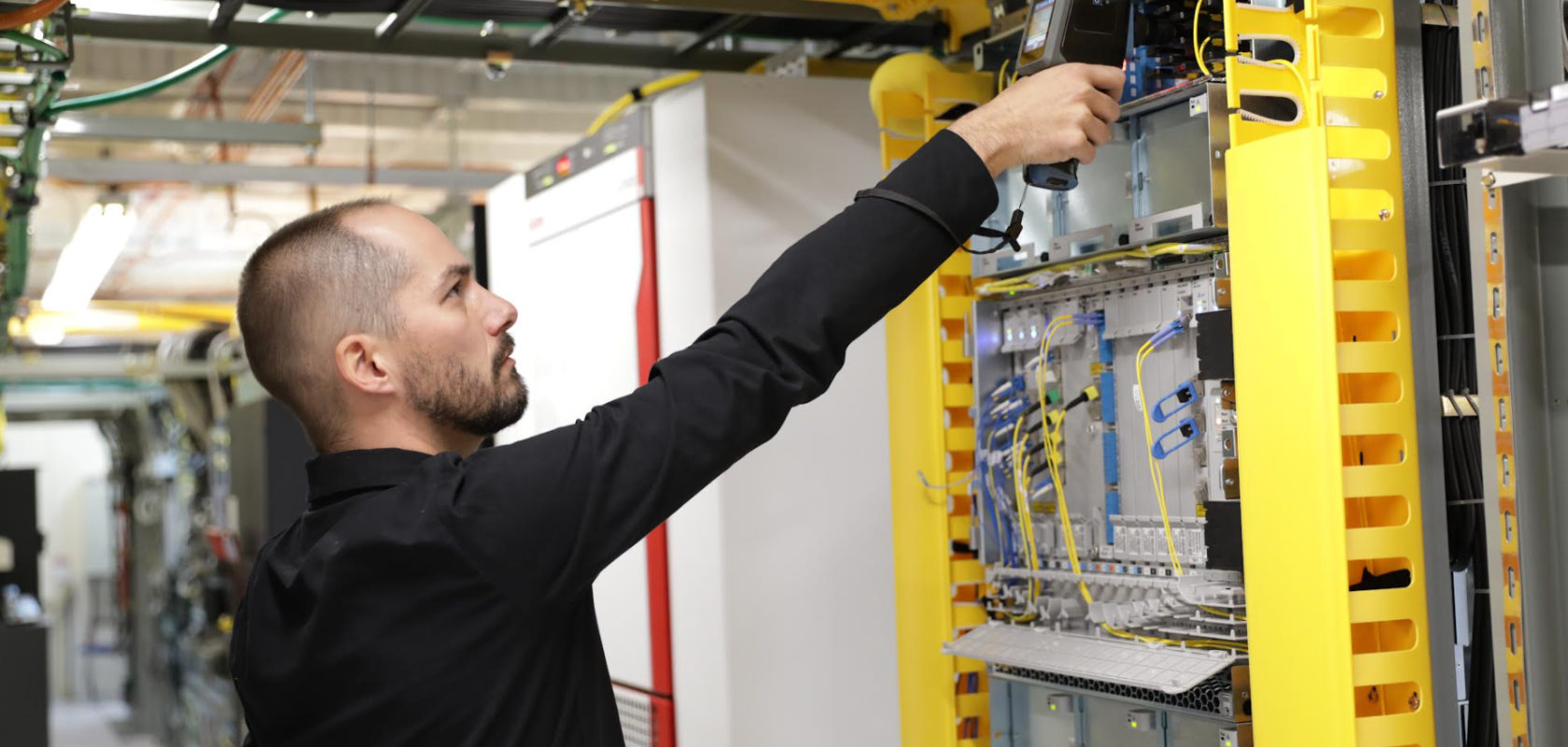 The continued resource challenges faced by operators could be aided with advances in tools and technology, suggests Stéphane Chabot
Network operators around the world weathered multiple challenges last year, many of which persist as we begin 2021. 
The global pandemic, shortfalls in the semiconductor industry affecting component and other hardware availability, and a shortage of qualified technicians have all weighed heavily on the sector. At the same time, demand for anywhere, anytime reliable connectivity has grown exponentially due to more work-from-home and remote learning requirements, and changes in demographics as people seek improved quality of life. 
The shortage of trained technicians is indeed a major concern. In America, for example, January 2021 saw a group of U.S. telecom industry trade associations jointly send a letter to President Joe Biden stating, 'The U.S. currently faces a shortfall of skilled workers needed to deploy broadband across the country to win the race for 5G, and to ensure robust fibre, mobile and fixed wireless networks.'
The letter added that investments in broadband infrastructure will increase demand on a labour force already in short supply. 
There is extensive opportunity to build out fibre networks everywhere that can serve as the solid foundation for high-speed fixed and wireless networks, including 5G. But to be successful, fibre deployments must be done according to methods of procedure, meeting industry standards and ensuring high-speed, error-free transmission. That means testing at every stage of deployment and turn-up,  which requires field technician support. 
It will take time for government and trade association initiatives to address the issue of skilled worker shortages. So what can network operators do to speed up rollouts and move forward with fibre everywhere initiatives in 2022?
Working smarter
It's an old adage but it still holds true that working smarter, not harder can deliver results. For the telecom industry that means making existing technicians more effective at their jobs and making it easier to onboard new hires of varying skill levels by leveraging the latest test and measurement technology.
Empowering network technicians to do their jobs faster and better will increase their productivity even if the number of technicians does not grow significantly. And having a wide group of technicians with any level of skill who can get results without invoking 'tier 2' expert support will mean more resource savings. 
Those highly trained and experienced technicians can then tackle more demanding tasks and ultimately work more effectively. And having first-time-right deployments means avoiding multiple truck rolls to solve an issue in the field. That all adds up to operational savings and greater efficiency.
For everything from installation to turn-up and troubleshooting, having the right tools to use at the right time can also improve productivity. Here's a look at some of the options available to communications providers wanting to make the most of their workforce and outside contracted resources in 2022. 
Adopting automation
Testing network components using intelligent devices that automatically produce fast and accurate results is critical for helping technicians work better and faster. One key area is identifying faulty connections which can be a major impedance to quality of service by causing signal degradation or system outages. 
In fact, optical connections are a known source of network failures, so testing in the field and not just relying on manufacturer testing is key. Fibre inspection probes that use automated analysis software to assess connector performance make it easy and quick to assess the many points of connection in fibre optic spans, so even inexperienced technicians can operate like a pro. 
Fast fault detection on fibre spans where poor splicing or macrobends can interfere with signal quality is also important. An automated optical loss test set (OLTS) can determine the total amount of loss in a fibre span. Compared to a standard light source and power meter (LS-PM), the automated version has an integrated source and power meter in each unit, providing bidirectional loss and optical return loss testing, as well as length measurement capabilities.
Another device in the working smarter toolbox is an optical time domain reflectometer (OTDR) that can characterise fibre and identify issues easily and quickly. OTDRs augmented by iOLMs multipulse, adaptative acquisition provide insight during the deployment phase, validating fibre, connections, and fusion splices. Reflectometers can also be used to monitor fibre optic networks post-installation. 
For service providers using outside contractor services, it can be challenging to ensure that rollouts are being done in a manner consistent with company protocols and industry standards. Smart test equipment could be automated using a cloud-based orchestrator, accelerating fibre deployment by automating test measurements and centralising test results.
Monitoring rollouts to ensure quality
Of course, OTDR and iOLM can be portable but they can also be deployed in central offices and head-ends where field technicians using the latest advances in remote fibre test systems can use mobile applications enabled by a cloud-native application server to undertake these OTDR tests remotely. The same centralised OTDR could be used to monitor the network 24/7 and detect degradation before it affects services. 
Such a centralised solution can help operators reduce mean time to understand/repair (MTTU/MTTR), meet service level agreements (SLAs), and improve customer experience. Testing capability from the central office to the optical network terminal (ONT) can be especially useful in FTTH applications. 
Overcoming the resource shortage
Fibre is going deeper into the network, driven by high-speed networking demands and 5G deployment, exacerbating the fibre optic technician resource shortage. By equipping technicians with automated, intelligent, and easy-to-use test tools, network operators can maximise productivity of the available workforce while reducing operational costs. Until the resource shortage issue is solved, it will be imperative to work smarter, not harder by adopting next-generation test and measurement solutions.
Stéphane Chabot is vice-president of test and measurement at Exfo