ECOC 2023: Coherent reveals 1200mW pump laser module for DWDM networks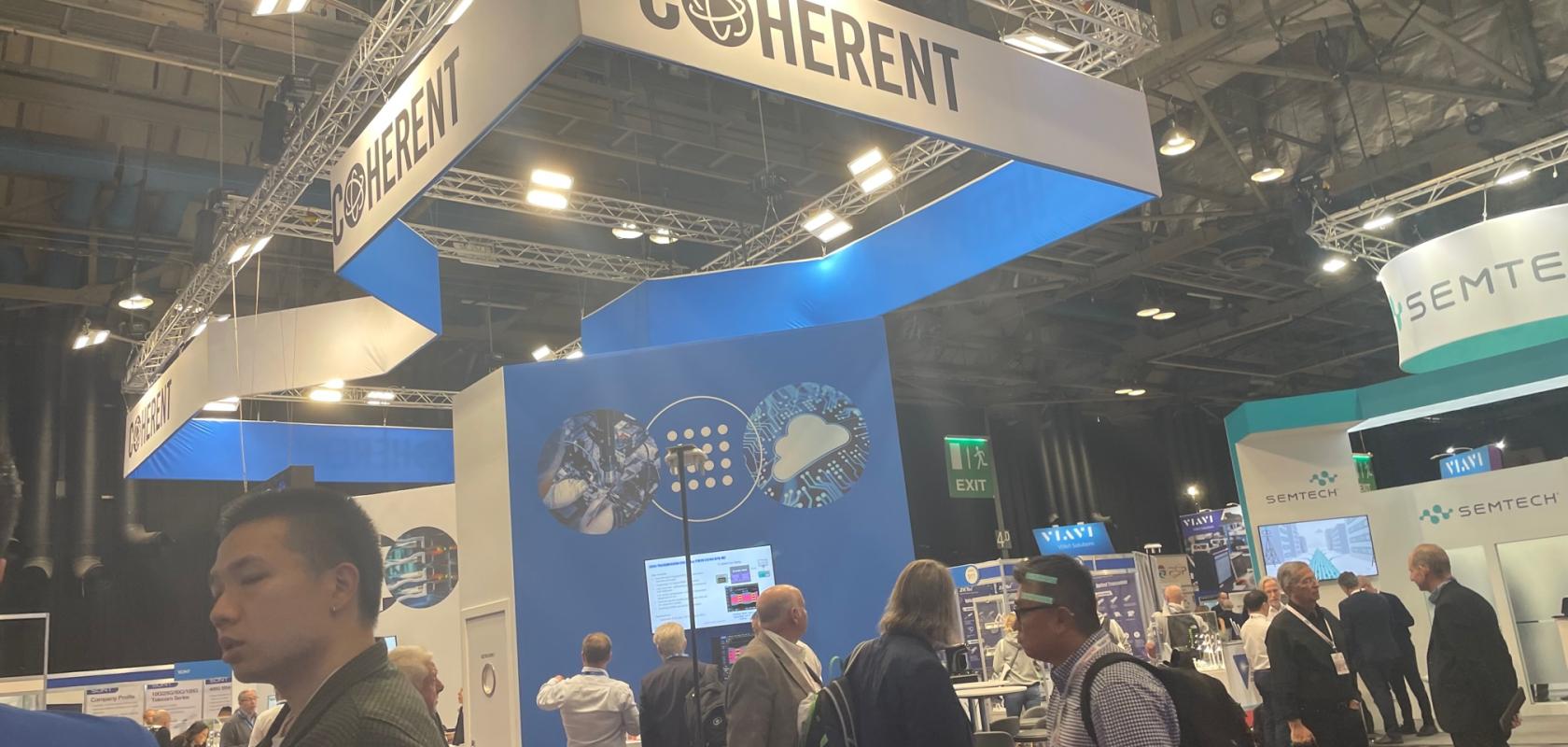 Coherent at ECOC 2023
Coherent has launched what it calls "the industry's first" pump laser module with 1200mW of output power in a 10-pin butterfly package.
The 1200mW pump lasers are designed to provide the additional power needed to amplify the larger number of channels supported by next-gen ultra-broadband optical transmission systems while meeting the stringent reliability requirements of advanced networks.
The pump laser module, which is available in standard and low-power-consumption versions, was designed to help network designers to overcome increased losses in complex amplifier and system architectures and achieve higher-performance, cost-effective, and reliable amplifier designs. Available in a range of power specifications up to and including 1200mW, the product allows single pump laser solutions in applications historically requiring two separate lasers.
Dr. Beck Mason, EVP, Telecommunications Business Unit at Coherent says: "This is the highest-power commercially available pump laser module on the market, fully qualified, and available today. Together with our new dual-chip pump laser module, previously announced at OFC 2023, this 1200mW module gives us the leading portfolio of high-power pump solutions. This 1200mW pump is built upon chip developments and module packaging solutions that have been continuously advanced over the past 28 years, with nearly eight million units shipped."
Coherent will exhibit at ECOC 2023 in Glasgow on stand #406.