OFC 2023: Tech launches and news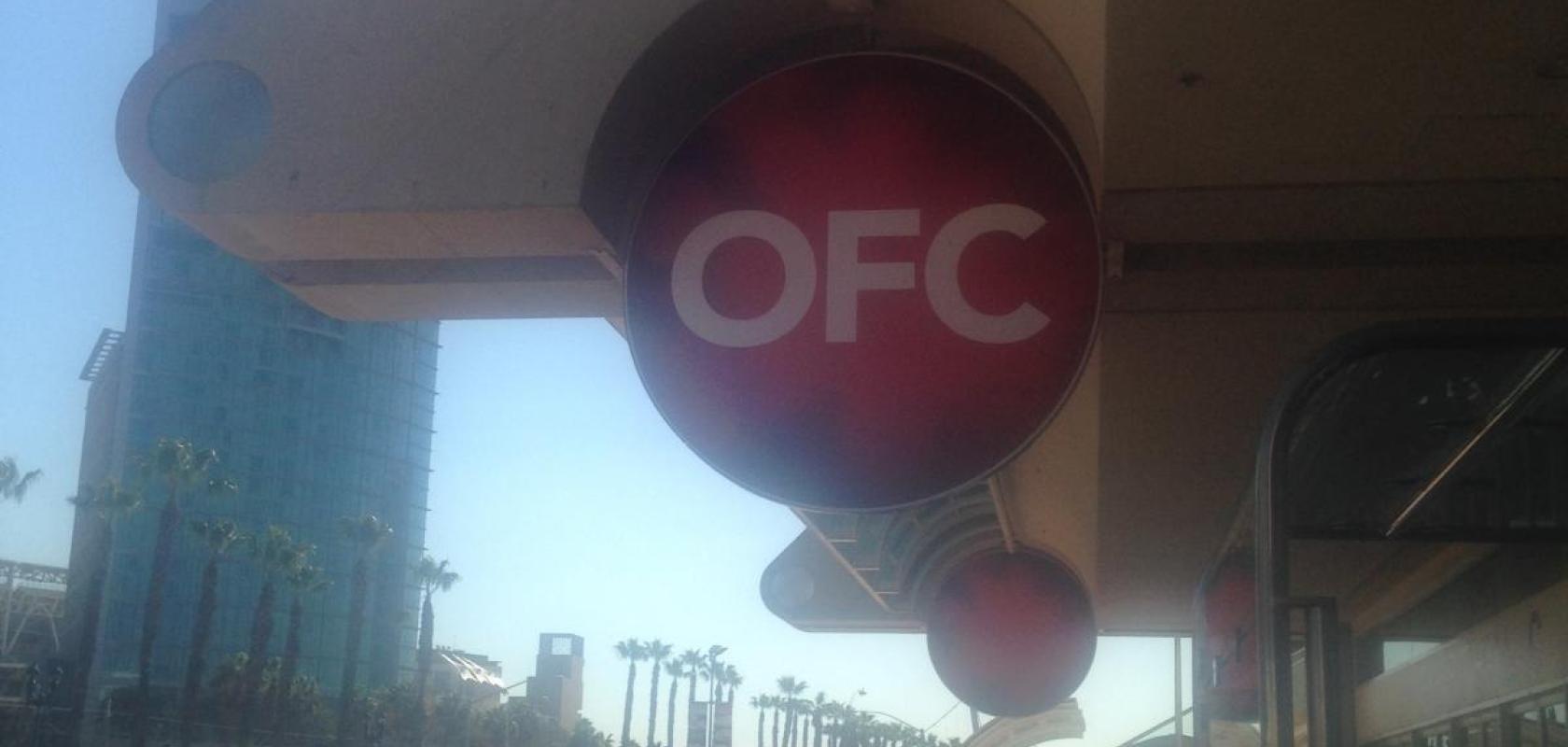 The Optical Fiber Communication (OFC) exhibition took place from 7-9 March. Here is a round-up of just some of the technology and product announcements, demonstrations and industry news to expect at the event. 
Interoperability demonstrations
OIF is hosting its largest-ever multi-vendor interoperability demonstration of the solutions accelerating next-generation capabilities and celebrating 25 Years of interoperability work at OFC 2023.
A record number of participants, more than 30 member companies, are participating in demonstrations at OIF's booth, #5101, in four critical areas: 400ZR optics, co-packaging architectures, common electrical I/O (CEI) architectures and common management interface specification (CMIS) implementations.
To commemorate its 25th anniversary, OIF will also host a special session, Bringing Order to Chaos – OIF, on Wednesday, March 8 at 3 pm in Theater III.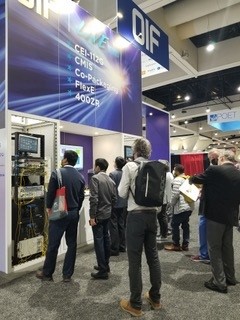 The Ethernet Alliance will also have an interoperability demo on booth #5417 that includes technologies and solutions from 17 member companies, ranging from interconnect providers to switches and routers, to test and measurement equipment. 
The demo will feature live traffic over Ethernet speeds of 10GbE through 800GbE, and connecting to multiple booths via the live OFCnet network to showcase the cohesive 400GbE infrastructure with OIF, EXFO, Spirent and Viavi booths.  
Optical communication technology announcements
Here is a roundup of some of the latest technology announcements and products that will be released during OFC 2023. For a full list of product announcements released at the show, follow this link. We will add to this preview as we receive more information from now until the end of the exhibition, so keep checking in for the latest updates. 
Optical components and subsystems
Infinera recently unveiled the evolution of its GX Series Compact Modular Platform solution with new features including its next-generation high-performance 1.2Tb/s optical engine ICE7 and a multi-haul optical line system. Visitors can find out more at booth #4126. The company will also showcase its new portfolio of coherent optical subsystems and coherent pluggable optical engines, designed to help network operators cost-effectively keep up with the growth in bandwidth demand while streamlining operations and reducing carbon footprint.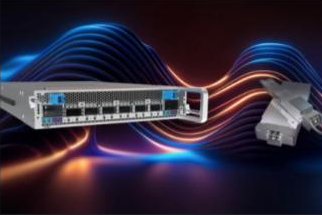 Optimised for high-capacity transport required with next-generation routing data paths and associated wholesale services, the latest WaveLogic 6 from Ciena will support up to 1.6Tb/s single-carrier wavelengths for metro ROADM deployments, 800Gb/s over the longest links, and energy-efficient 800G pluggables across 1000km distances. 
These achievements were possible by leveraging the company's expertise in coherent DSP and high-bandwidth electro-optics, including advanced 3nm silicon technology. Visitors can find out more across booths #2114, 2116 and 3826.
Nokia will showcase its new sixth-generation coherent photonic service engine, the PSE-6s at booth #5735. The company says that the engine is capable of reducing network power consumption by 60%. Nokia's PSE-6s optical engines support a chip-to-chip interface that enables them to be deployed in pairs to power a 2.4Tb/s coherent transport solution. This allows network operators to efficiently transport any combination of high-speed client services including 400 and 800GbE. PSE-6s-enabled platforms can support transport of 800GbE services in metro and data centre interconnect (DCI) applications as well as across long-haul networks and trans-oceanic cables.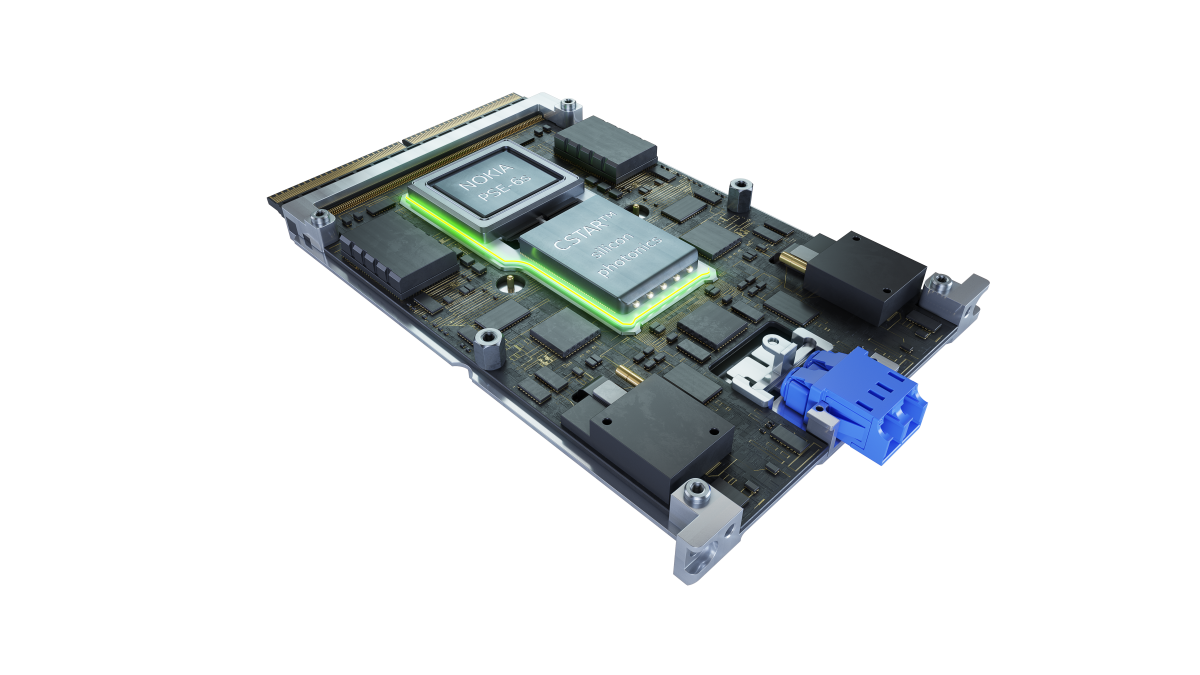 Fujitsu has announced the 1FINITY ultra optical system, a hyper-reliable optical transport platform delivering extreme performance and scalability with data rates of 1.2Tb/s on a single wavelength, with future upgrade to 1.6Tb/s. Visitors can find out about the new system, which features a digital signal processor (DSP) using the latest semiconductor processes and liquid cooling technology with twice the cooling capacity of conventional technology, at booth #4321.
Coherent has launched a dual-chip pump laser module with up to 1000mW of output power per-fibre in a 10-pin butterfly package. With next-generation broadband and cloud services driving the build-out of optical transport networks with technology that enables greater capacity and transmission reach, the dual-chip pump laser modules enable a new class of optical amplifiers and amplified reconfigurable optical add/drop multiplexer (ROADM) line cards that have greater bandwidth, functionality, and transmission reach. The dual-chip pump laser module can be found on booth #3815.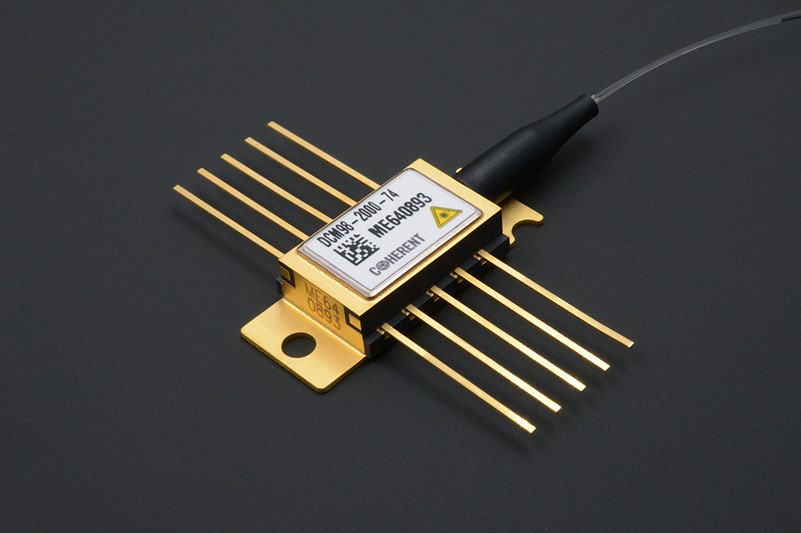 Responding to the growing demands for high-speed optical engines, HYC has developed integrated subassemblies for 400G receivers and will bring the new products to OFC2023. This subassembly is the core integrated product that very few companies in this field can produce at this moment. This Z-block subassembly integrates all optical components at the RX end of the high-speed transceivers, including receptacle, collimator, Z-block, lens array, and prism. The beam size is less than 11um, which can be perfectly matched with PD arrays. Find out more on booth #2622.
iPronics recently announced the first shipments of the Smartlight Processor plug-and-play, programmable photonic microchips. The Smartlight Processor will be displayed at booth #2238. This new processor allows the reconfiguration of a common photonic hardware platform through user-friendly software. 
Acon Optics will introduce its new design 36F and 32F singlemode MT ferrules supporting 400G/800G data connectivity at booth #4049. The MT Ferrule, made by high precision molding technology, is designed to offer excellent performance for a variety of applications and operating environments. 
InLC will showcase its QLC10 Compact Quad 1x9 WSS, which features four flexible grid WSS modules in a compact package. The QLC10targets high-density deployments and data-centric architectures where space, density, and cost are a priority. The QLC10 is offered in a base configuration as a quad flexible grid 1x9 WSS but is highly customisable; with additional ports up to quad 1x13 and with several performance options, including premium ports. Find out more at booth #2204.
Fibre optic cable
Prysmian Group will showcase, on booth #2338, a range of standard fibre cables, including BendBrightXS 180μm fibre, the "world's smallest" fibre, as well as specialist fibre and preforms for a wide range of  applications. 
Visitors can also explore the connectivity solutions designed for versatility, covering all cable management needs. These include joints, Casalink products for external distribution, pre-connectorised cables (with a solution comprising up to 432 connectors in a flat ribbon or FlexRibbon cable style), and cabinets. 
Optical network equipment
The new Polatis 576 all-optical circuit switch, from Huber+Suhner Polatis, offers a 576x576 matrix of non-blocking fibre ports, with the option to add field addressable spare ports to further protect mission critical services. 
Its simplified, integrated design and distributed control provides a resilient, redundant architecture which underpins the reliability and availability of the switch, whilst being far more energy-efficient than conventional electrical switching equipment. You can see the new optical switch on booth #5608.
PacketLight will showcase its 400G product line, which is designed to deliver excellent backbone price/performance for carriers and enterprises. The latest feature in PacketLight's PL-4000M muxponder is support for 600G ADM in addition to 400G, enabling to build a high capacity ring network or a chain of aggregated low rate services, through our OTN cross connect. The 400G family also includes the PL-4000T – 1.6T muxponder/transponder with 4-direction optical switch; and the recently launched PL-4000G – 4.8G transponder. See the PL-4000M muxponder for yourself on booth #2704.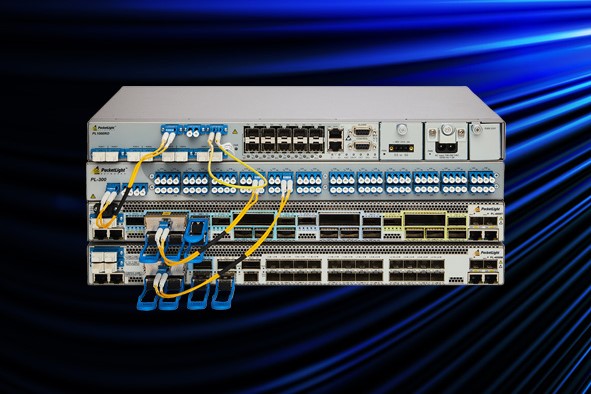 DZS will showcase its recently launched Xtreme Transport for CSPs to accelerate end-to-end Orchestration and Automation for new services deployment. The company also recently introduced the 2-degree Saber 4400 CDC FlexGrid ROADM, a hardened and compact ROADM platform for middle mile and the network edge. AI-driven DZS Xtreme software combines the end-to-end orchestration and automation of access, mobile and optical transport networks enabling rapid service deployment across those domains and empowers service providers with end-to-end access orchestration capabilities including service-level design, deployment, monitoring, optimization, and experience management. Find out more at booth #2309. 
Data centre interconnect
Chiral Photonics, along with Fujikura and AFL Hyperscale, have designed, developed and deployed an ultra-dense, space division-multiplexing (SDM) multicore fibre (MCF) link in a conduit of a metro network. Details of this deployment are published in Optics Express Vol. 31, Issue  4, pp. 5794-5800 (2023). Find out more by visiting booth #4900.
Nubis Communications' first commercial product, the XT1600 optical engine is being demonstrated on booth #6410. It has been designed to be optimised from the ground up for machine learning and artificial intelligence (ML/AI) networks. The optical engine has a total capacity of 1.6Tb/s optical transmit and 1.6Tb/s optical receive carried over 16 fibre pairs, allowing full fan-out and flexible assignment as 16 independent 100Gb/s full-duplex channels, four separate 400Gb/s full-duplex channels, or two 800Gb/s full-duplex channels. 
Optical software and services
New from Latitude Design Automation is a full-flow solution for the design, simulation, and layout of silicon photonic integrated circuits (PIC Studio) to support commercial product development. This includes a schematic tool (pLogic), schematic-driven layout generation (Advanced SDL), an electronic-photonic circuit simulation engine (pSim) and a layout design tool (PhotoCAD). The company will showcase PIC Studio on booth #6348.
Test and measurement
Exfo has shared its latest advancements in next-generation test solutions to meet the needs of service providers, hyperscalers, data centre operators, and component manufacturers who are striving to deliver increased speeds and feeds for bandwidth-hungry services. These include a new 800G test solution FTBx-88800 series is designed to be a perfect fit for developers validating interoperability and compliance with latest 800G standards. Visitors can see the full range for themselves at booth ##5927.