Exfo next-generation testing solutions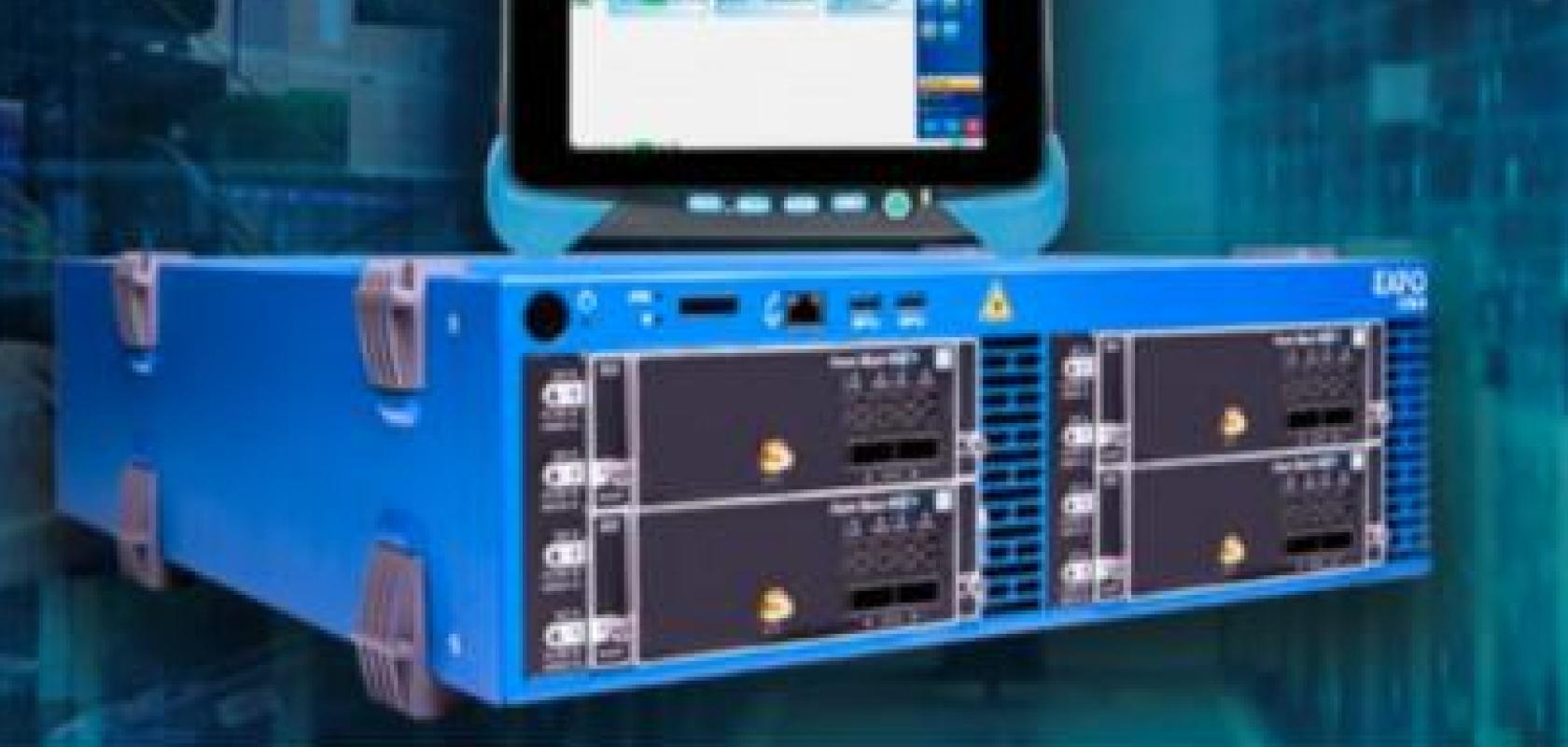 Exfo has shared its latest advancements in next-generation test solutions to meet the needs of service providers, hyperscalers, data centre operators, and component manufacturers who are striving to deliver increased speeds and feeds for bandwidth-hungry services.
The new 800G test solution FTBx-88800 series is designed to be a perfect fit for developers validating interoperability and compliance with latest 800G standards. Testing throughout the entire high-speed environment, including network link testing, the FTBx-88800 series features transceiver breakout testing and support for different form factors such as QSFP. 
The latest PIC testing fully-automated photocurrent module enhances the firm's high-performance CTP10 passive component platform which, combined with the capability of the EHVA edge coupling probe station, can deliver fast, automated and accurate PIC testing. 
Exfo has also made a number of FTTx broadband access test advancements. The PPM1 service activation PON power meter, for example, is a dual-layer tester for PON service activation with added broadband capabilities. While the EX10 multigigabit residential and business services tester validates 10GE, residential WiFi 6E and monitors residential quality of experience. 
Field testing and data centre connectivity, the FTBx-88480/88481 compact, dual-port 400G tester with 112G electrical lanes and modular open transceiver system (OTS) supports both QSFP-DD and OSFP transceiver form factors and can be used in the field as a portable solution or within EXFO's rackmount platform. The FTBx-88482 combines the power of the FTBx-88480 and FTBx-88481 into a four-slot solution with capabilities like quad-port 400G, OTS and 112G electrical lanes, all supported under a single software configuration option.
The company's 64G Fiber Channel test solution is designed to ensure new 64G FC switches and transceivers are up-and-running reliably at every stage – from service turnup validation to end nodes troubleshooting. The PMX/LXM MPO optical loss test set (OLTS) includes a full-featured MPO-12 power meter and light source with fast test speeds.
Exfo's FIP-500 fibre inspection scope is designed to provide fast inspection for single-fibre, multi-fiber and now for duplex connectors, with reliable results. Meanwhile, the OTH-7000 optical test head is a compact OTDR-based remote test unit designed for fibre network testing and monitoring.