Infinera launches next-gen 1.2Tb/s ICE7 optical engine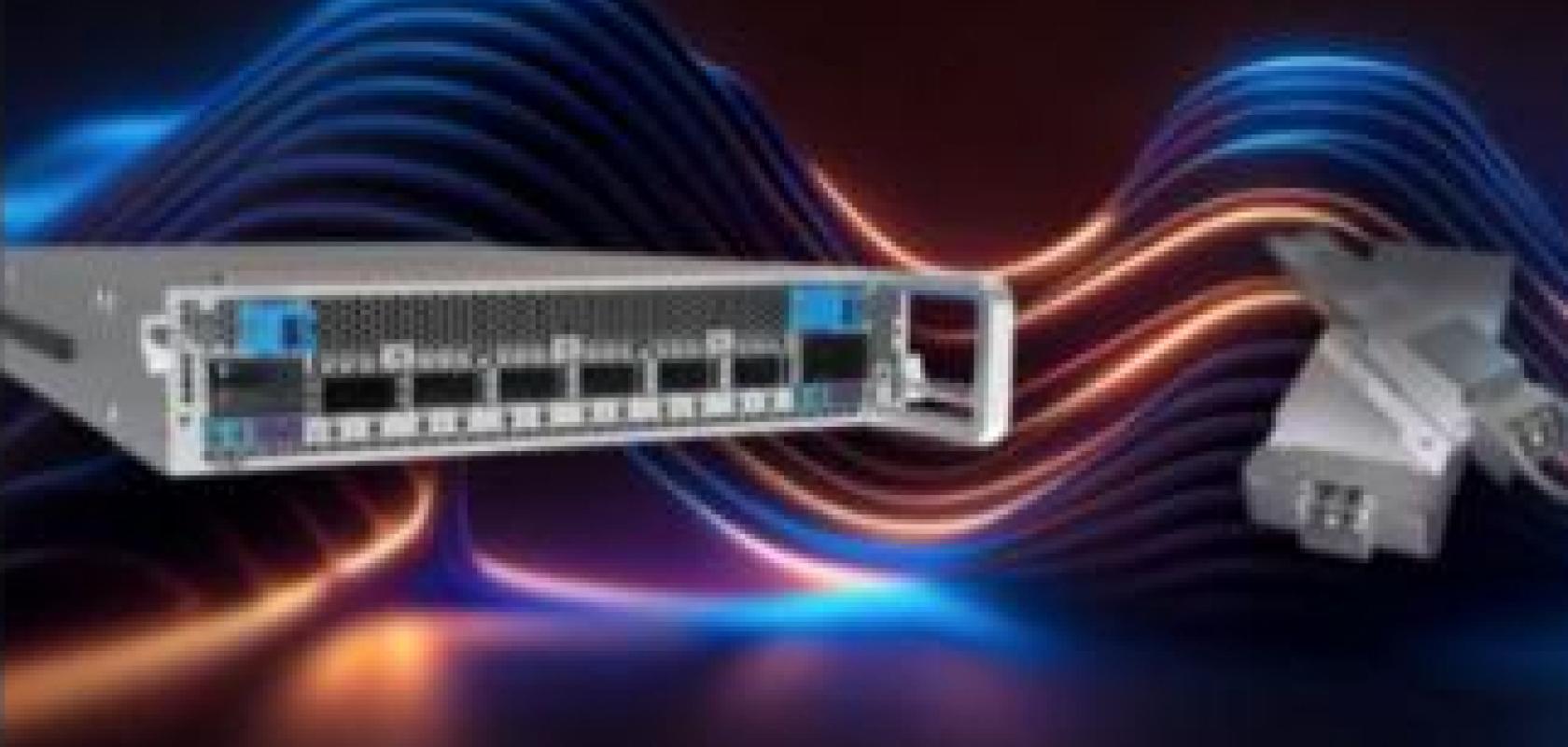 Infinera has unveiled the evolution of its GX Series Compact Modular Platform solution with new features including its next-generation high-performance 1.2Tb/s optical engine ICE7 and a multi-haul optical line system. 
The latest set of enhancements are designed to further increase the power and flexibility of the GX platform, providing network operators with a future-proof end-to-end networking solution. Infinera says that the GX platform and ICE7 optical engine can help to reduce cost-per-bit by as much as 30% and power-per-bit by as much as 60%, enabling network operators to cost-effectively meet growing bandwidth demands and provide differentiating services.
With support for multi-haul line system functionality, multiple generations of high-speed transponders, and a variety of traffic grooming sleds on a single platform combined with native open APIs and streaming telemetry capabilities, the GX platform provides network operators with a unified end-to-end networking solution capable of breaking down barriers between metro, regional, and long-haul as well as supporting integrated, alien, and IPoDWDM optical signals.
The 1.2Tb/s ICE7 optical engine leverages the power of Infinera's vertically integrated ICTR140 TROSA and a custom-designed digital signal processor (DSP) optimised for high-baud rate transmission. 
Supported in existing GX platforms with availability beginning in the first half of next year, Infinera's ICE7 optical engine benefits operators by driving down cost, space, and power per bit, while supporting symbol rates of up to 148GBd. It enables 800G-based transmission up to 3,000km, and can be deployed over almost any network, supporting a broad range of programmable options and open APIs, enabling effective operation over virtually any existing optical line system.
Also introduced are evolutions to the GX platform's optical line system capabilities integrating a broader set of open multi-haul line system functionality. These capabilities include Super C- and Super L-band support, driving the single-fibre useable spectrum to 12THz, and resulting in 25% more capacity per-fibre than C+L-band implementations. In conjunction with Infinera's ICE7 1.2 Tb/s optical engine, the GX multi-haul optical line system provides nearly 100Tb/s on a single fibre pair. Multi-haul link control breaks down the barriers between metro, regional, long-haul, and subsea networks, enabling seamless end-to-end network operation. There is also support for FOADM up to 32-degree ROADM functionality with integrated Raman amplification and multiple scalable add/drop options, from fixed to colourless-directionless-contentionless.
Another expansion to the GX portfolio includes additional chassis options and interface modules to support a wider range of network applications. New chassis options include versions with greater slot capacity, as well as 300mm options to facilitate deployment in a wider range of network scenarios. The expanded line of chassis includes shelves that can be flexibly combined in a single network element to create scalable solutions that increase operational efficiency and reduce installation complexity.
New traffic management capabilities including a powerful sled-based 2.4Tb/s OTN switching solution. Featuring support for multiple pluggable 400G coherent interfaces and OTN switching across sled pairs, the solution provides efficient, compact, scalable grooming with hardware redundancy.