Huber+Suhner Polatis 576 switch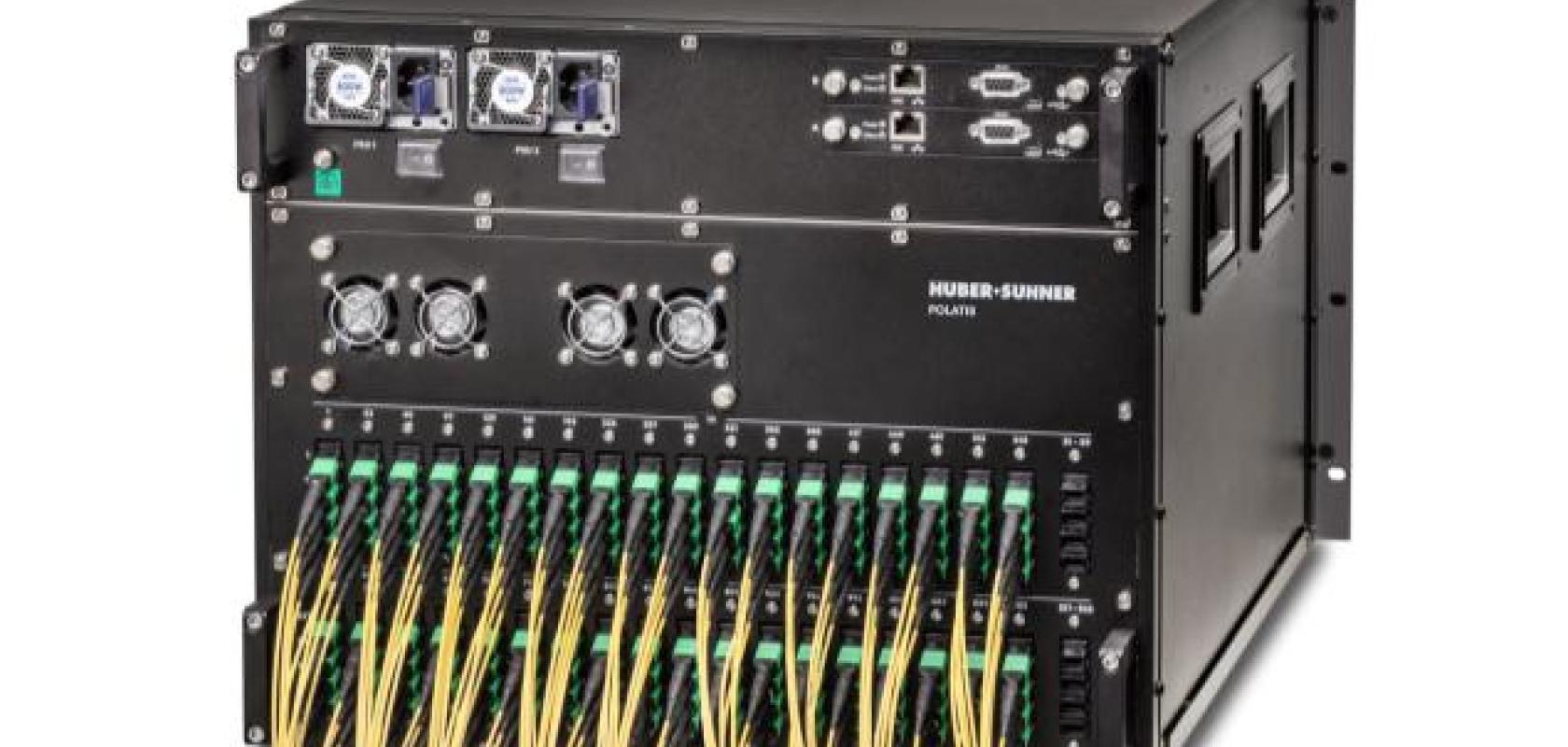 The Polatis 576 all-optical circuit switch, from Huber+Suhner Polatis, offers a 576x576 matrix of non-blocking fibre ports, with the option to add field addressable spare ports to further protect mission critical services. Its simplified, integrated design and distributed control provides a resilient, redundant architecture which underpins the reliability and availability of the switch, whilst being far more energy-efficient than conventional electrical switching equipment.
The Polatis 576 is a compact switch in 8RU (with MPO connectors), with exceptionally low optical loss, fast switching speeds, very low latency and full SDN integration. Furthermore, the all-optical switch features the patented DirectLight transparent, dark-fibre optical switching platform that is widely used in challenging data centre, telecom, test and defence applications.