Nokia next-generation coherent photonic service engine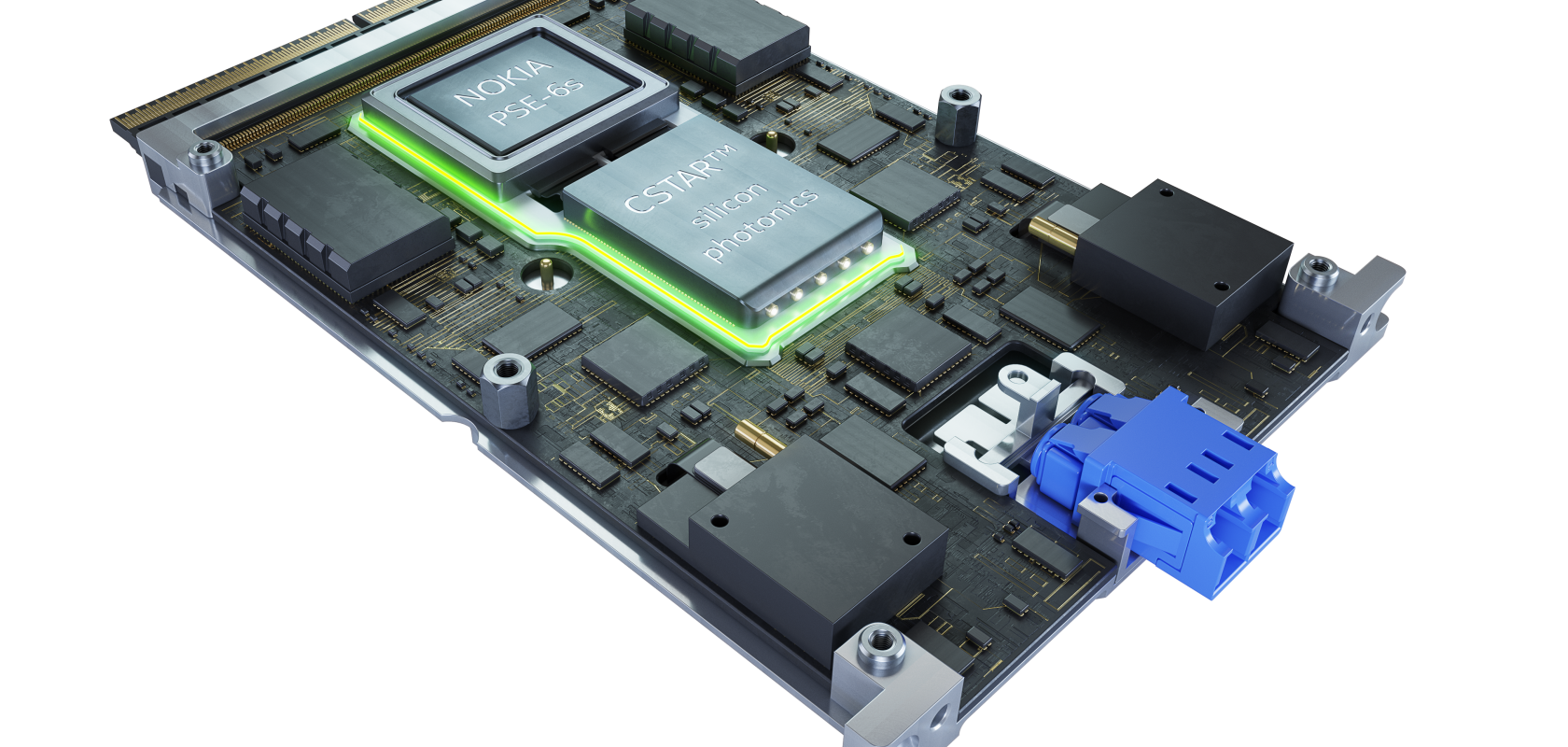 Nokia has revealed its sixth-generation coherent photonic service engine, the PSE-6s. The company says that the engine is capable of reducing network power consumption by 60%.
The PSE-6s can also support efficient delivery of high-speed services including 800GbE, over distances of 2,000km and beyond.
Nokia's PSE-6s optical engines support a chip-to-chip interface that enables them to be deployed in pairs to power a 2.4Tb/s coherent transport solution. This allows network operators to efficiently transport any combination of high-speed client services including 400 and 800GbE. PSE-6s-enabled platforms can support transport of 800GbE services in metro and data centre interconnect (DCI) applications as well as across long-haul networks and trans-oceanic cables.
The new technology integrates the latest generation of 5nm coherent digital signal processors (DSPs) with Nokia's CSTAR silicon photonics. Operating at 130GBd, the PSE-6s powers the next generation of coherent transport at up to 1.2Tb/s of capacity per wavelength. It also offers a simple upgrade path for network operators, allowing them to upgrade their networks to PSE-6s across the 1830 family of optical networking platforms, including the 1830 PSS, 1830 PSI-M and 1830 PSS-x, leveraging existing ITU-T WDM channel plans.
Optical networking equipment containing the new PSE-6s is expected to be available for customer network trials in the second half of this year. Visitors to OFC 2023 can see the PSE-6s at booth #5735.