Fibre ducting to bring faster connectivity to Greater Cambridge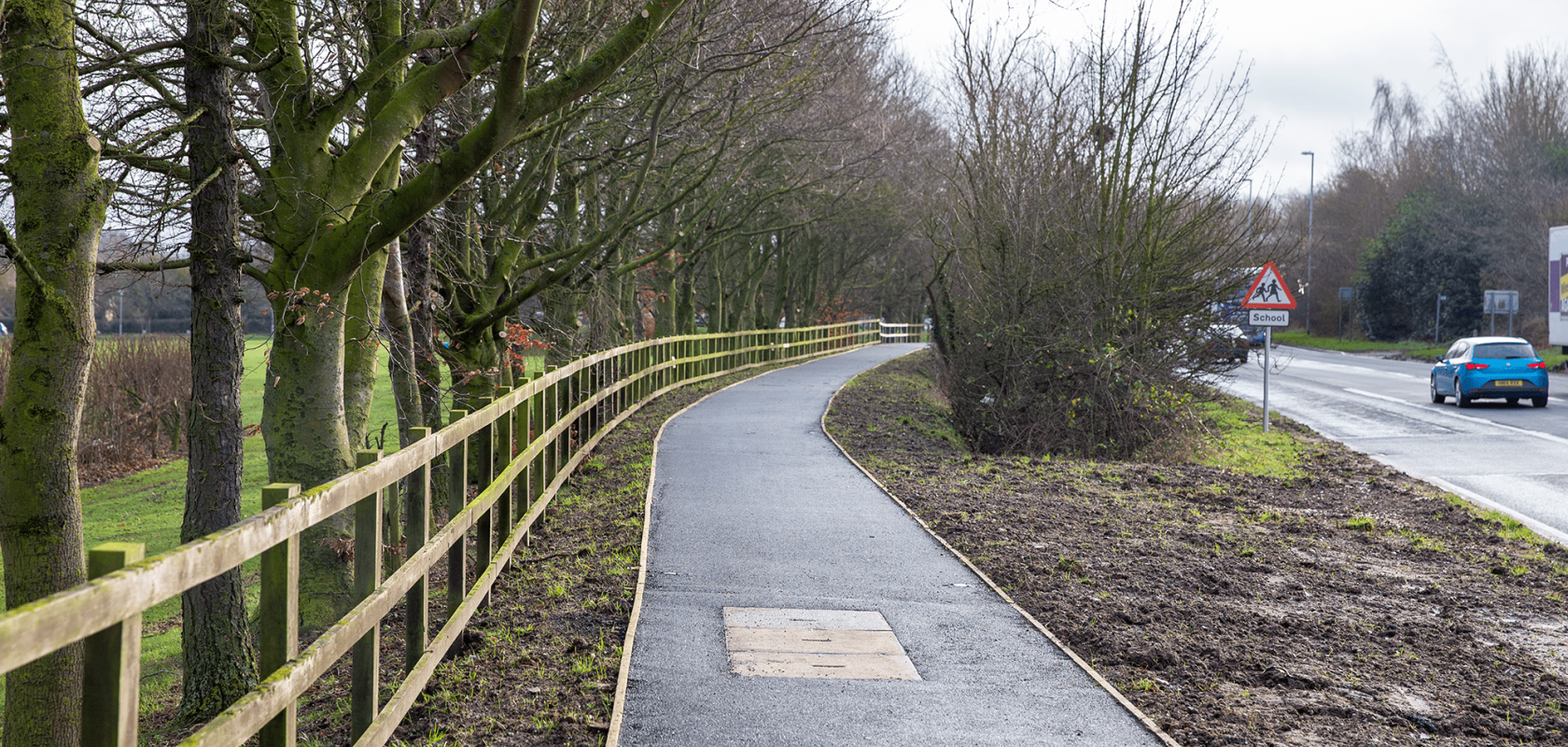 Fibre ducting is set to bring faster connectivity to Greater Cambridge, UK (Credit: Cambridgeshire County Council)
New bus and cycleways in Cambridgeshire are being used to help accelerate digital delivery and save carbon emissions, as well as offering more sustainable travel options.
The Connecting Cambridgeshire programme, hosted by Cambridgeshire County Council, is working with Greater Cambridge Partnership (GCP) to explore how data, emerging technology and digital connectivity can be used to transform the way people live, work and travel. As part of the project, fibre ducting is being integrated during the construction of new bus and cycle ways as part of the programme's "Dig Once" policy.
The fibre ducting is being made available on a commercial basis via Light Blue Fibre, a joint venture with the University of Cambridge allowing telecoms operators to avoid costly and disruptive retrofitting and encouraging them to extend gigabit capable broadband networks. More than 21km of fibre ducting has been installed or is planned during the construction of new road, bus and cycleway schemes across Cambridgeshire by 2025. 
According to the Highways England calculator, the "Dig Once" policy is estimated to have brought carbon savings of more than 20 tonnes CO2e emissions over two years by using fewer materials.
Greater Cambridge Partnership Executive Board Member and Cambridgeshire County Councillor Elisa Meschini said: "We welcome this innovative approach, which shows the benefits of working collaboratively to improve residents' quality of life and the environment by bringing access to the latest digital connectivity, making it easier to travel sustainably and saving carbon."
How does "Dig Once" benefit network operators?
As an example of "Dig Once" in action, Greater Cambridge Partnership's plans for Linton Greenway, one of 12 greenways proposed across the Greater Cambridge area, brought an opportunity to integrate 1.4km of fibre ducting in the cycleway as it passes Hildersham. Combined with existing ducting from Light Blue Fibre, this enabled telecoms provider Gigaclear to extend its rollout along an 11km stretch without having to retrofit ducting in the road, saving time and money.
Gigaclear is using the ducting to install fibre broadband to reach more than 2,000 homes and businesses that might not have had access otherwise. The company is investing £39m extending its fibre broadband network into Cambridgeshire, also benefiting communities in Stilton, Sawtry and Alconbury.
Gigaclear Project Manager Gary Darvill says: "We welcome Cambridgeshire's "Dig Once" policy because, where it is possible to use existing infrastructure, it makes sense to do so on so many different levels – environmentally, financially and by reducing disruption! In this situation, in order to support our roll-out of full fibre broadband to underserved rural communities in the county, we needed to run our fibre optic cables along a 9km stretch from Great Chesterford to provide more than 750 homes in Great Abington with a fast and reliable broadband service. Then, from Great Abington we are able to take our network a further two kilometres to the community in Linton where we're planning to connect more than 2,000 homes and businesses.
"Rather than embark on expensive, time-consuming and disruptive engineering work to lay our cables along this 11-kilometre stretch, we're working with LightBlueFibre to use their existing fibre ducting. By entering into a commercial agreement to use this ducting, we've managed to provide the connectivity to these areas without the disruption of major civil engineering works and we'll be able to give property owners in Great Abington and Linton full fibre broadband access far quicker than would otherwise have been the case. The collaboration between Gigaclear and LightBlueFibre is really paying dividends for all involved."