NEC reaches 800Gb/s long-distance transmission over optical submarine cable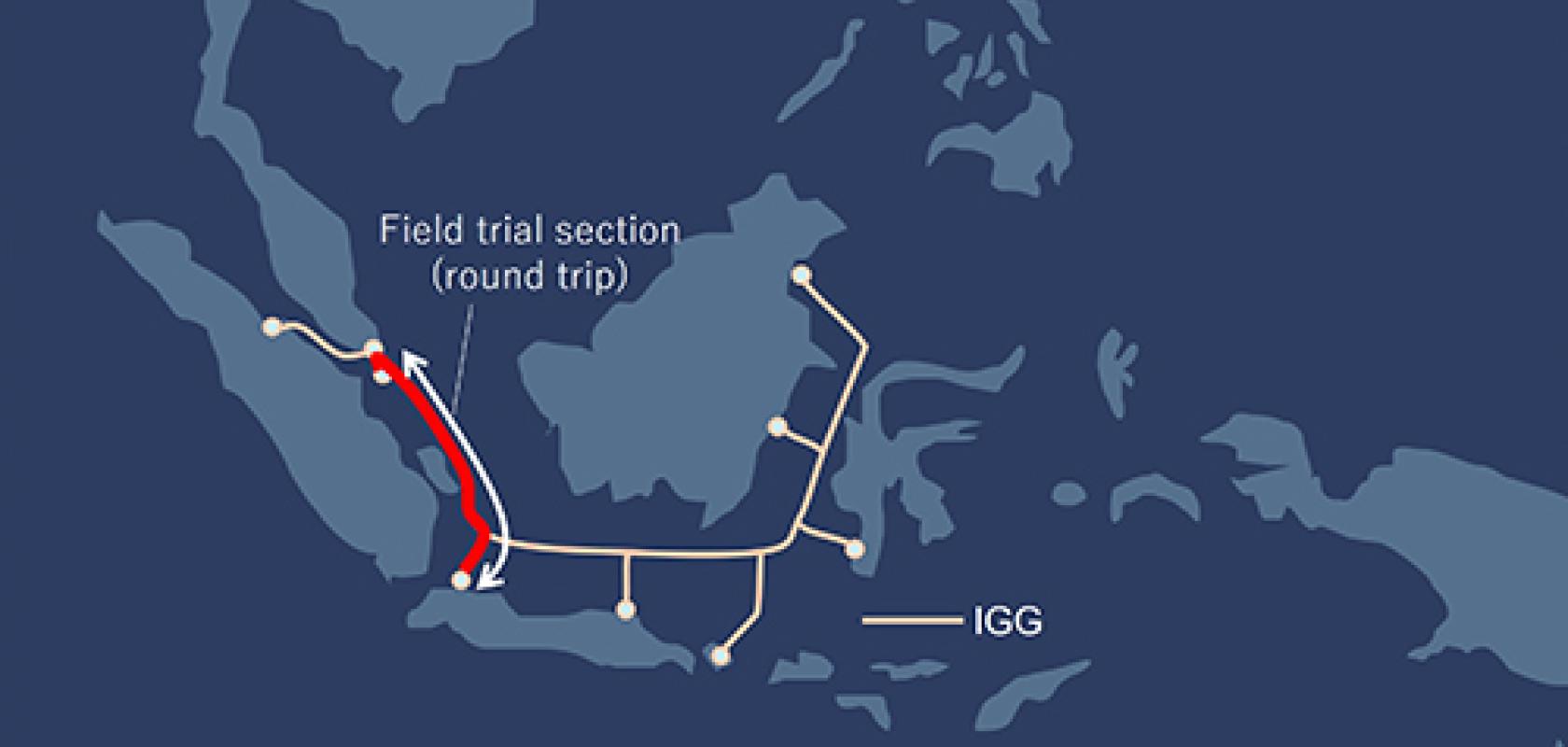 NECs field trial route
NEC Corporation has successfully completed a long-distance field trial of an optical submarine cable system using a new transponder that, according to NEC research, could have the world's highest level of transmission performance of 800Gb/s.
This field trial was conducted using the Indonesia Global Gateway (IGG) optical submarine cable, owned by PT Telkom Indonesia (Persero) Tbk (Telkom), Indonesia's largest telecommunications carrier, and using NEC's latest transponder, the XF3200. In the field trial, NEC conducted wavelength division optical transmission of 800Gb/s optical signals over 2,100km.
The trial found that the XF3200 transponder supported approximately 30% higher transmission capacity than NEC products currently in use, so it could help to meet expanding international communications demand. In addition, a new design and the adoption of next-generation technologies is designed to enable space saving, low power consumption, high scalability, and flexible serviceability, which contribute to lower total cost of ownership.
Yoshihisa Inada, Senior Director, Submarine Network Division, NEC Corporation says: "We thank Telkom Indonesia for their full support in obtaining this kind of result for the first time in the world. This achievement is a confirmation of NEC's leadership in ultra-high optical transmission systems and we will continue to explore the limits of even greater subsea capacity, flexibility and cost-effectiveness."
Toto Sugiharto, Executive General Manager, Infrastructure Planning Division, Telkom, says: "NEC has been an important partner for us in submarine cable systems for many years. This field trial proves that NEC's high-quality submarine optical transmission technology has further evolved, thereby helping to meet the increasing traffic demands throughout Indonesia."