Openreach begins new fibre broadband network build in Scarborough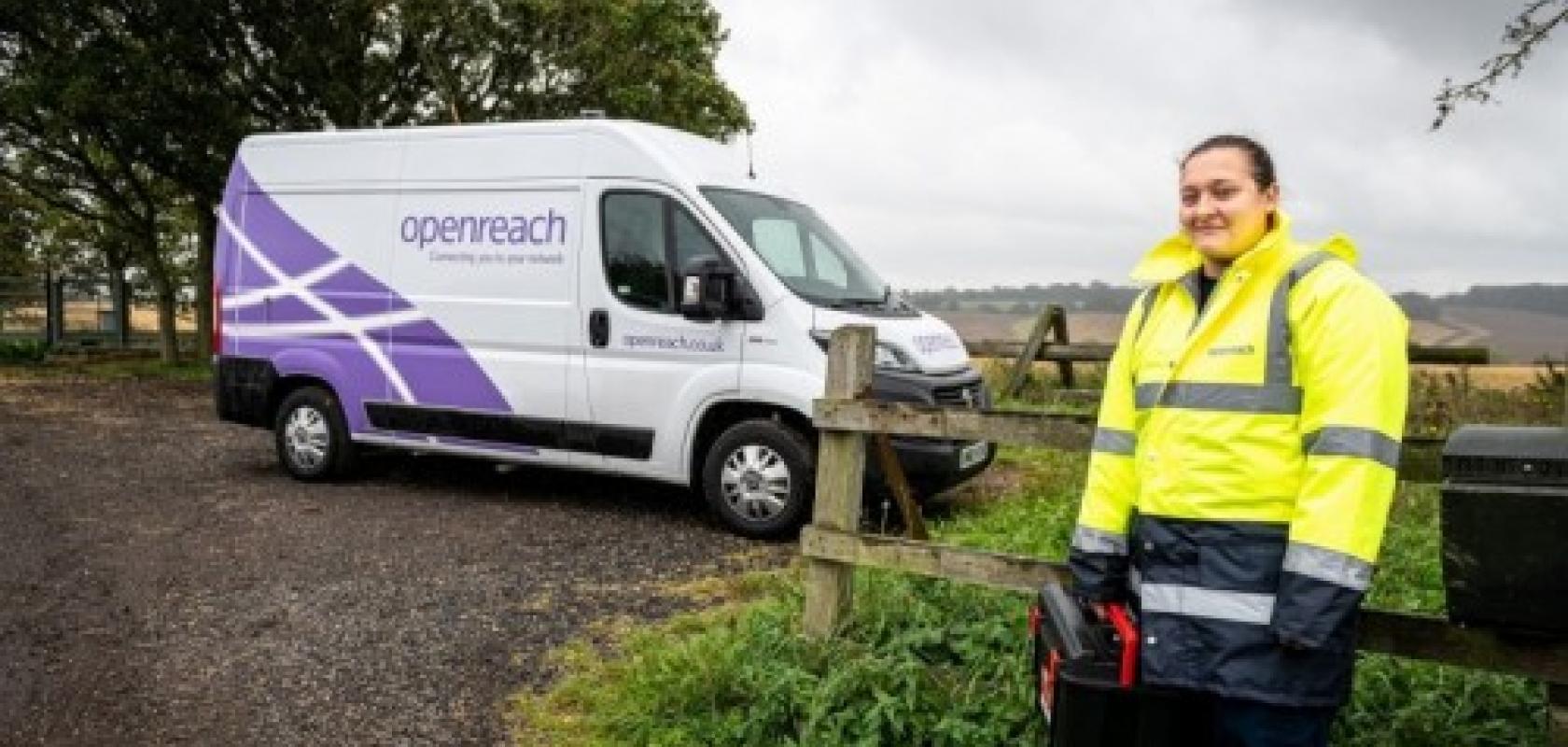 Openreach is building a new fibre broadband network in Scarborough (Pictured, Openreach engineer in rural location, credit: Openreach)
UK incumbent network provider Openreach has started work on building a new fibre broadband network for Scarborough. The fibre broadband upgrade is designed to allow local homes and businesses to connect multiple devices at gigabit-capable speeds.
How Openreach is minimising build disruption
Matthew Lovegrove, Openreach Partnership Manager for Yorkshire and the Humber, says: "This is a major infrastructure upgrade, so you will see more of our engineers, vans and equipment out and about but we're working hard to keep disruption to a minimum. Wherever possible, we'll use our existing network of ducts and poles to avoid roadworks, new street furniture and disturbance. But there may be places where we need to install new poles or underground ducts because it's the only way to make sure as many premises as possible are included in the upgrade."
Fibre for Essex
Openreach also recently celebrated the completion of a new fibre broadband network in the UK market town of Great Dunmow. The network was the result of a partnership with Superfast Essex, a broadband improvement programme run by Essex County Council. The work was also made possible thanks to funding from The Department for Environment, Food and Rural Affairs (DEFRA)'s Rural Development Programme for England (RDPE), the South East Local Enterprise Partnership (SELEP) and the Getting Building Fund (GBF). It allowed fibre to reach an additional 3,559 rural homes and businesses in the region.