Semtech releases new VCSEL driver for fibre market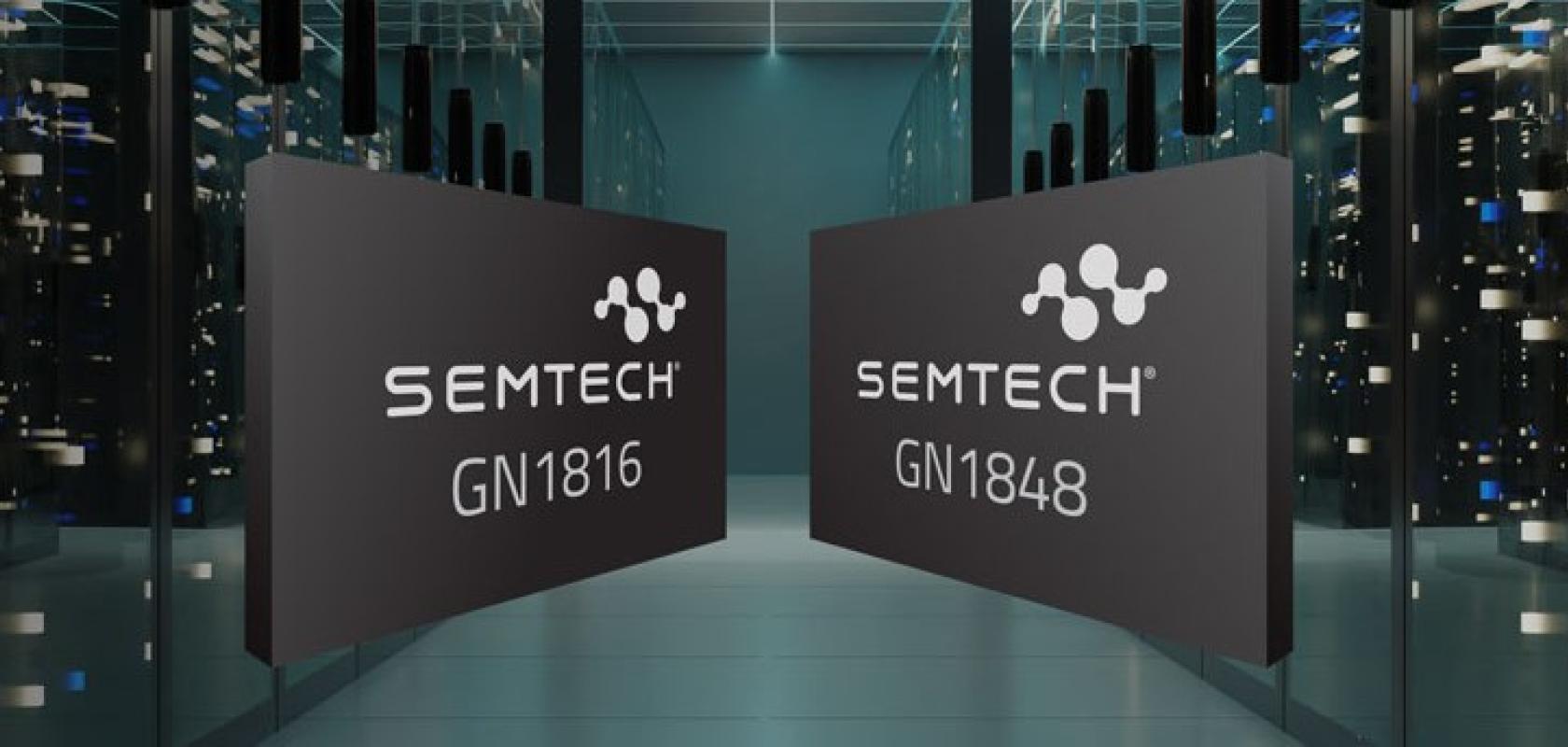 The FiberEdge GN1816 is a 56GBd quad 250μm-pitch TIA, while the FiberEdge GN1848 is a 56GBd quad vertical-cavity surface-emitting laser driver (Image: Semtech Corporation)
Semiconductor manufacturer Semtech Corporation has released the FiberEdge GN1816 and GN1848 chipset to its portfolio of PAM4 transimpedance amplifiers (TIA) and linear laser drivers.
"The production availability of the FiberEdge GN1816 and GN1848 chipset marks the formal extension of Semtech's FiberEdge portfolio into the 100G per lane multi-mode fibre market," said Nicola Bramante, senior product line manager for Semtech's Signal Integrity Products Group. "The high linearity and low noise of both the GN1816 and GN1848 provide the necessary features needed in high-speed short reach interconnects, enabling re-timed, linear drive and active optical cable applications."
Semtech says the FiberEdge GN1816 is a 56GBd feature-rich quad 250μm-pitch low power, low cost, low noise and high gain TIA, while the FiberEdge GN1848 is a 56GBd quad low-power, low-cost, highly linear vertical-cavity surface-emitting laser driver.
Both chips are available as wire-bondable bare dies and are designed for 400GBASE-SR4/VR4 and 800GBASE-SR8/VR8 PAM4 multi-mode optical transceivers and AOCs.