Semtech lower power Tri-Edge receiver unveiled at ECOC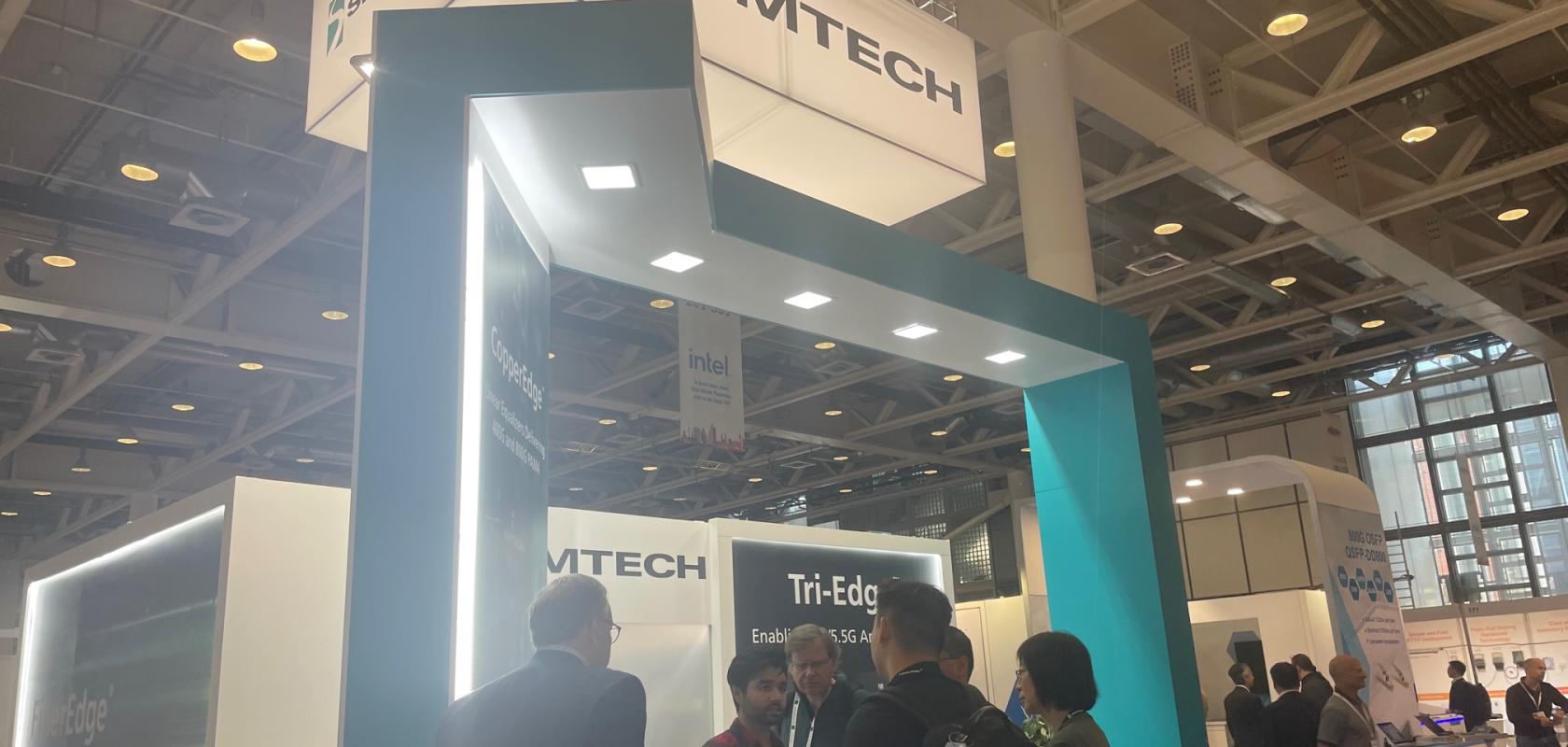 Semtech has announced initial production availability of GN2559S, Semtech's new low power Tri-Edge CDR receiver solution.
The Tri-Edge GN2559S is a next-generation Tri-Edge PAM4 receiver with quad PAM4 CDRs and integrated linear transimpedance amplifiers (TIAs) offering ultra-low power and low latency receiver performance that meets the needs of high-performance computing (HPC), artificial intelligence (AI) and Cloud data centre networks.
The Tri-Edge GN2559S is now in initial production and the company can also offer a complete reference design kit (RDK) for SR and LR applications to enable rapid adoption of Semtech's solution.
Tim Vang, vice president, marketing and applications for Semtech's Signal Integrity Products Group said: "The initial production availability of the next generation Tri-Edge GN2559S receiver is moving the needle for the strong and fast growing PAM4 data centre market. Building upon the Tri-Edge PAM4 SR CDR chipset, which was successfully developed for major Cloud data centres, the GN2559S will offer more power saving and enhanced receiver performance. With 400mW power reduction from the previous generation receiver, the GN2559S enables industry best in class power consumption for both SR and LR data centre optical interconnects." 
The Tri-Edge GN2559S is being demonstrated at the Semtech booth #322 at ECOC.