Technology news and launches: ECOC 2022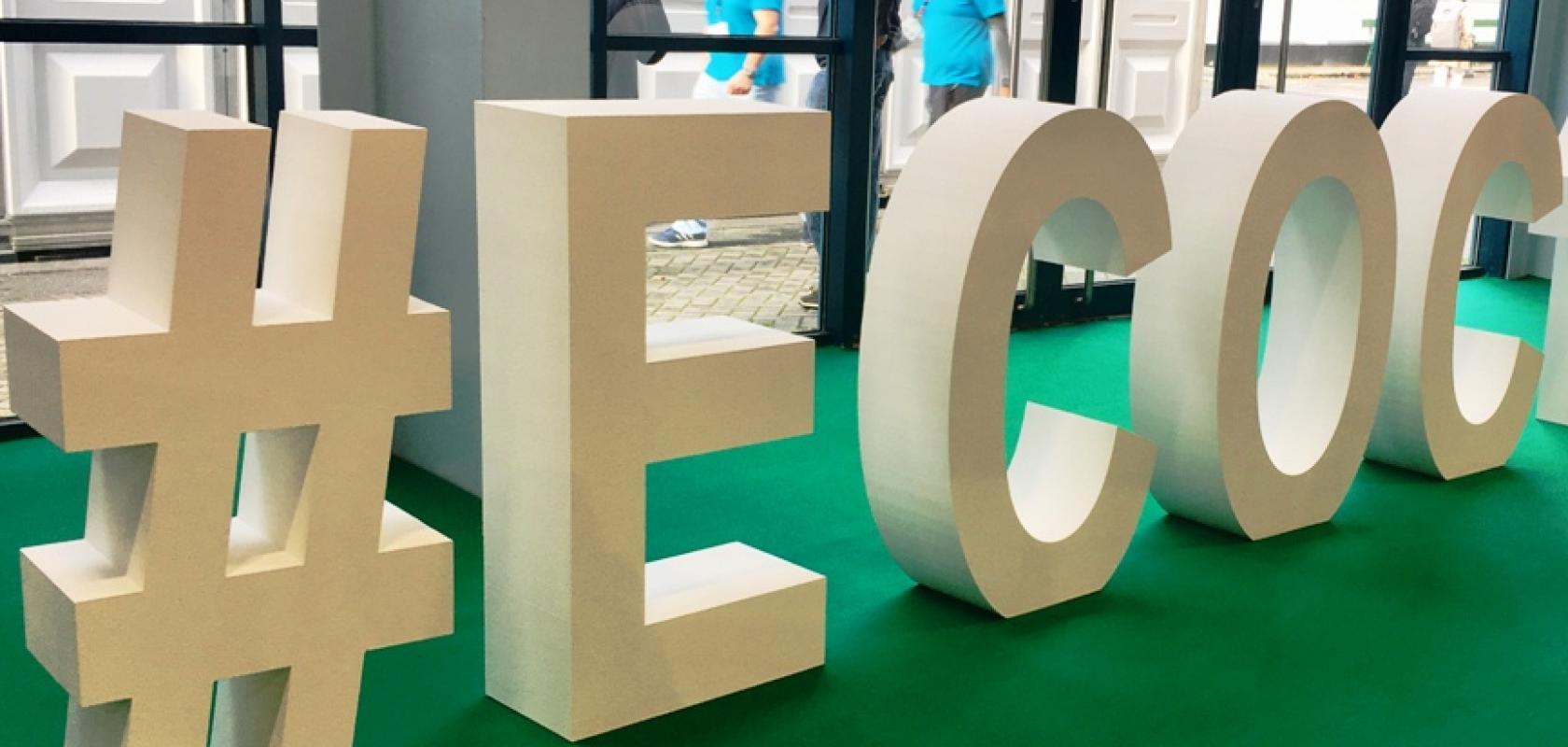 European optical communications event, ECOC recently returned for its 48th edition. The conference took place in Basel, Switzerland, from18-22 September 2022, alongside the exhibition side of the event.
The conference reported on the latest progress in optical communication technologies was reported in selected papers, keynotes, presentations and special symposia and parallel to the scientific conference, while the exhibition covered a wide range of optical communication products and services. It was a busy event, with plenty of visitors and the buzz of people who were glad to be catching up face-to-face.
Here is a roundup of just some of the technology and product announcements, demonstrations and industry news from the event. 
Interoperability demonstrations
OIF hosted the largest global interoperability showcase. The demos featured four technologies: 400ZR, Co-Packaging, CEI and CMIS. The interoperable optical networking solutions demo featured 28 member companies – a record number of participants: Alphawave IP; Amphenol; Applied Optoelectronics Inc.; Cadence Design Systems; Ciena; Cisco; Corning; Credo; EXFO; Fujitsu Optical Components; Juniper Networks, Inc.; Keysight Technologies; Lumentum; Marvell; MaxLinear, Inc.; Microchip Technology Incorporated; Molex; MultiLane, Inc.; Nokia; O-Net Communications; Senko Advanced Components Inc.; Sumitomo Electric Industries, Ltd.; Synopsys, Inc.; TE Connectivity; US Conec; VIAVI Solutions Inc.; Wilder Technologies and Yamaichi Electronics. OIF experts will also participate in the Market Focus program at ECOC, discussing the forum's work in CMIS in one session, which defines current and future generations of management control for optical and copper modules, and a second session addressing the successful development of 400ZR optics, and OIF's work to define 800ZR/LR.
The Ethernet Alliance demonstrated Ethernet's flexibility and interoperability. The centrepiece of its interactive exhibit, included optics for 400GbE and 800GbE connections, as well as state-of-the-art switches, routers, interconnects and cabling, and test and measurement solutions operating at speeds of 25GbE to 800GbE. It further incorporated a simulation of high-speed, high density, real-world traffic, emphasising Ethernet's proven reliability and capacity for adapting to the rapidly evolving applications landscape.
The Open XR Forum Symposium, meanwhile featured the latest innovations in coherent pluggables, including discussions on cutting-edge innovation in coherent pluggables, XR optics case studies and applications from industry-leading service providers, updates on XR optics proof-of-concepts, an overview of the XR optics roadmap and specifications, and support for XR optics by network equipment manufacturers.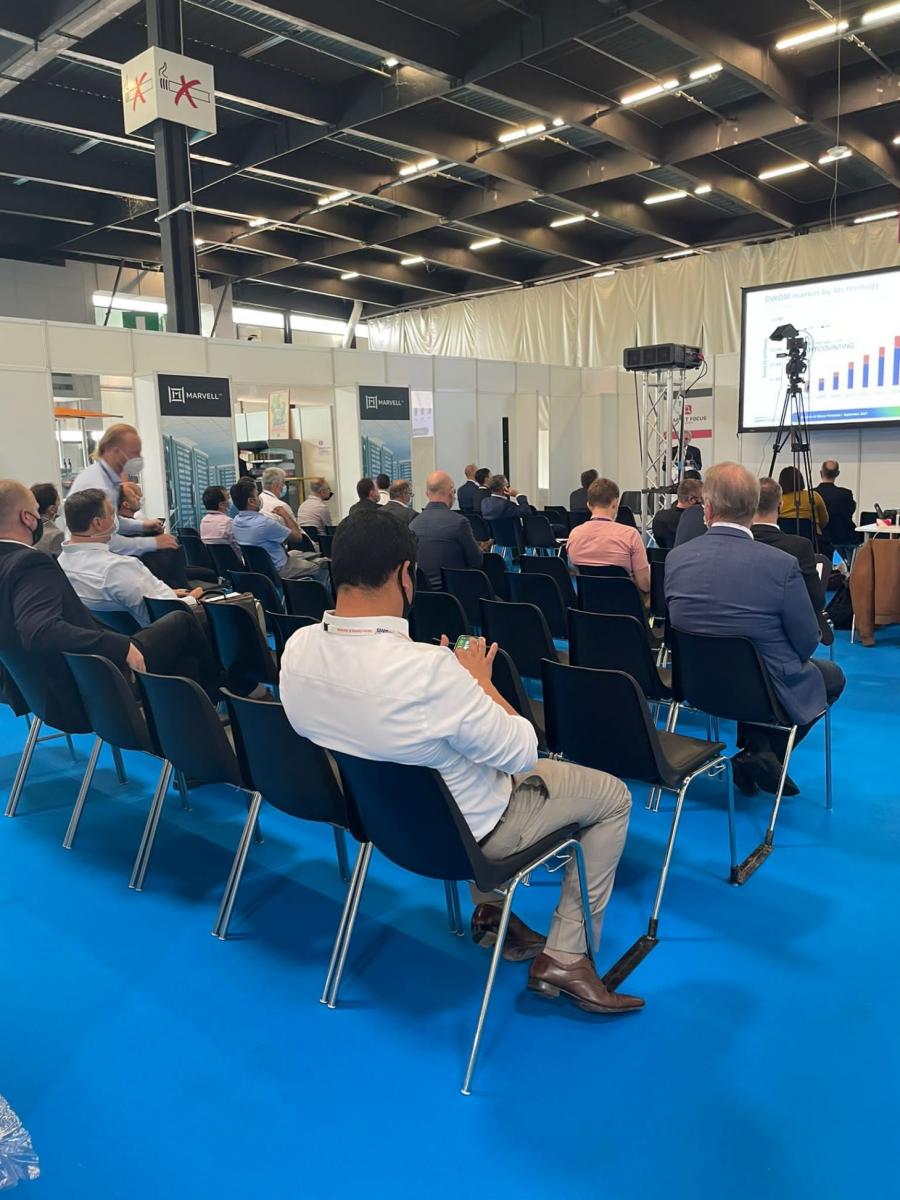 Image credit: ECOC 2021
Technology announcements
For a full list of product announcements, follow this link.
Albis Optoelectronics presented its new 40GHz photodetector PQS40A-L. This is a small sized packaged device, designed for the detection of RF-modulated optical signals. This photodetector is designed to have a high responsivity of 0.8 A/W combined with a bandwidth of 40GHz and high linearity up to an average photocurrent of 10mA. The optical input is supplied through a single-mode fibre pigtail with an angled polished, low-reflection FC/APC connector. The compact, rugged and hermetic package makes the detector ideal for installation in systems with limited space, operated under severe environmental conditions.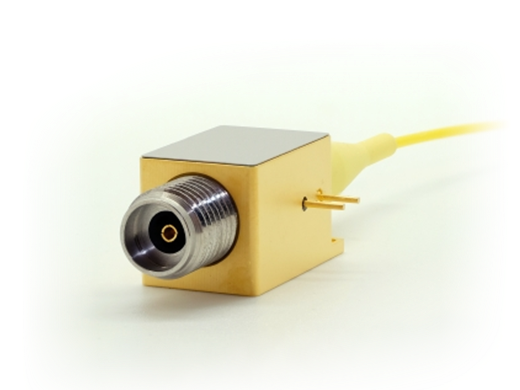 Ciena showcased its WaveLogic 5 Nano Universal 400G pluggable, which brings i70Gbaud symbol rate and high transmit output power within a compact QSFP-DD form factor to help achieve sustainability benefits with ease of deployment in existing metro ROADM networks. Alongside product demonstrations, Ciena experts also participated in various panels throughout the show to discuss proposed technology for scaling intra-data centre bandwidth, progress in automating optical networks and advances in submarine systems.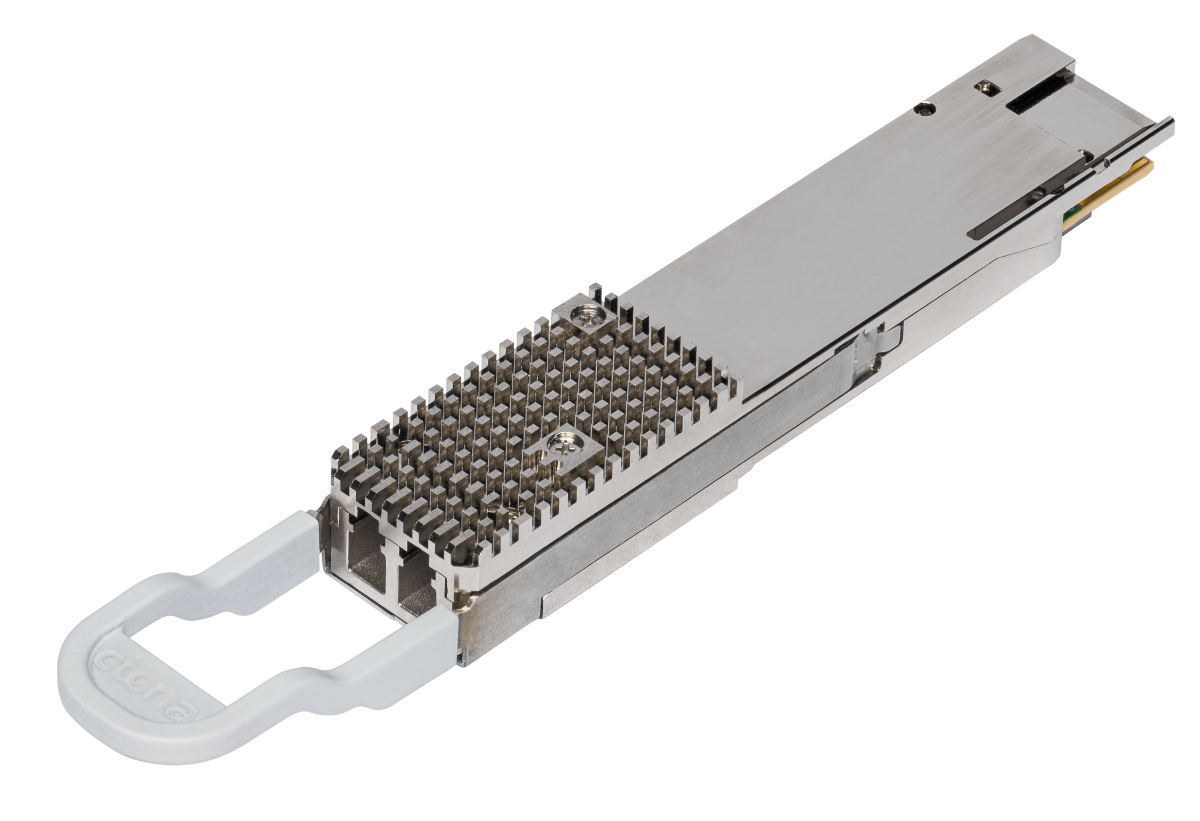 Coherent, (formerly known as II-VI) had nine demonstrations taking place to showcase it latest technology launches for telecoms and datacoms. The company also has a number of speakers at various conference talks at the event.
Holoeye will demonstrate its new ICOS technologies for WSS and ROADM applications. Visitors saw the new 2kx2k LCOS phase modulator device with 6.4 micron pixel size for telecommunication switching, featuring a similar highly programmable FPGA/ARM driving solution. The company's portfolio is completed by the ERIS platform, an analogue LCOS technology also working in the C+L band. 
Wavelength-division multiplexing (WDM) was a hot topic at the event, and Huber+Suhner highlighted its Network Cube X (NCX) range. Designed for instant bandwidth expansion, flexibility for growth and maximised performance, the range redefines passive optical multiplexing through an innovative approach. NCX offers customised setups through three types of upgrade ports, each of which have been developed to answer a distinct type of optical expansion scenario. Equipped with a convenient push-and-pull mechanism, the flexible plug- and-play solution makes installation simple and fast, whilst the WDM technology provides a reliable, cost-effective, and future-proof way to maximise the capacity of fibre.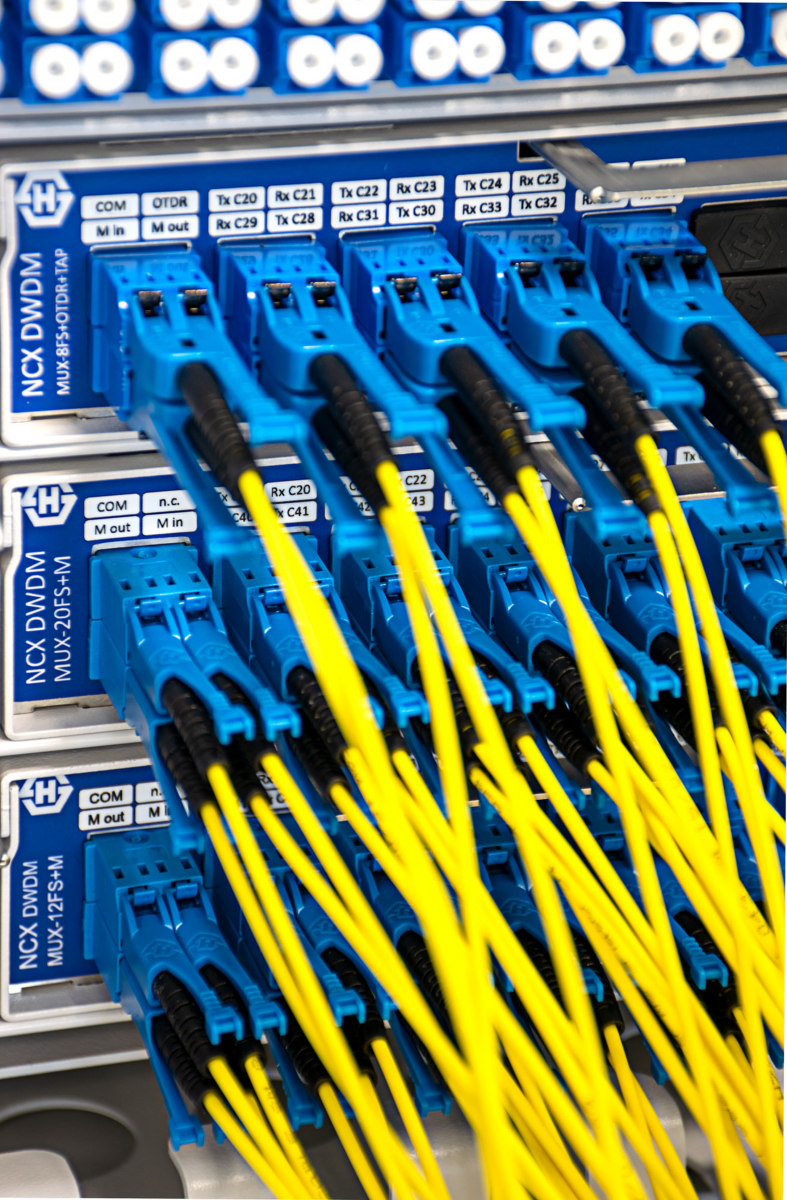 HYC showcased its PM FA-MT devices in coherent transmission . PM (Polarisation Maintaining) FA-MT is used in coherent optical transmission to solve the problem of coherent module interface. Multiple PM FAs and multiple MTs can be randomly combined in series/array. The combination can still guarantee a high extinction ratio (up to 28dB), and ultra-high pitch accuracy (0.5um). It can be widely adapted to various coherent communication modules.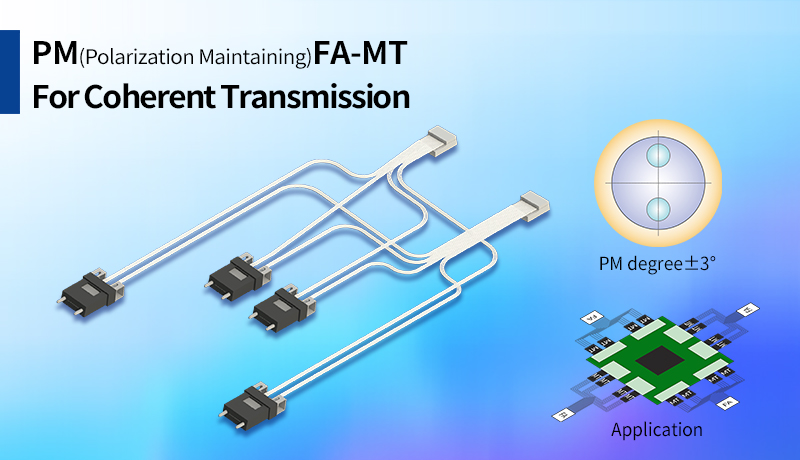 Intel Corporation demonstrated 800G transceivers for the data centre ecosystem at ECOC. The company is currently sampling 2x400G-FR4 and 800G DR8 transceivers and its range includes 400G-LR4, 400G-FR4, 400G-DR4+, 200G FR4, 100G CWDM4, 100G LR4 and 100G PSM4, all in full production. 
Jabil announced general availability and customer testing of its CFP2 DCO ECO coherent transceiver. This latest module is based on Nokia's CSTAR200+ silicon photonics optical engine. It is designed to deliver best-in-class optical performance while adhering to recent communications standards requirements. 
Sivers Photonics, a subsidiary of Sivers Semiconductors, successfully demonstrated its CW-WDM MSA compliant distributed feedback (DFB) laser arrays with Ayar Labs' SuperNova remote optical source. The companies say that this could pave the way for applications such as high performance computing, artificial intelligence, and high density optics. 
Sticklers Fibre Optic Cleaners, part of MicroCare, presented its latest advancements at ECOC. Amongst the many products on display will be Sticklers Fibre Optic Cleaning Kits. Containing everything required to clean and inspect fibre optics within seconds, the kits are used worldwide to install and maintain fibre optics.  After two years of extensive research and design, thge company also revealed its brand new Sticklers Pro360, a mechanical device that uses pure cleaning fluid and air to remove fibre optic end face contaminants.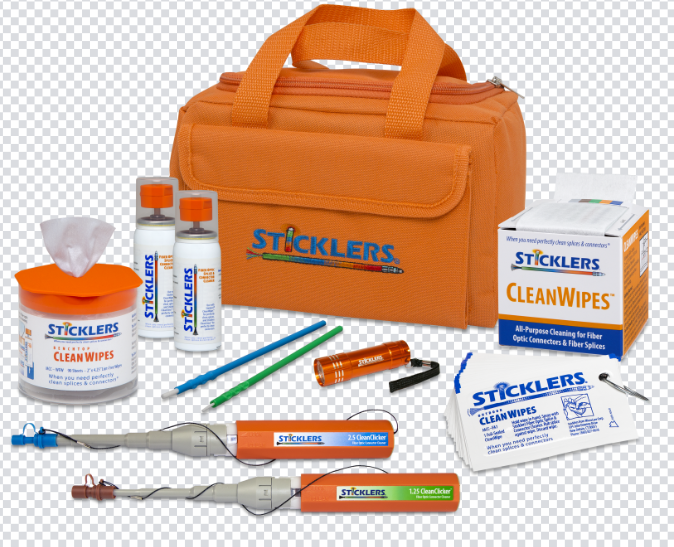 MultiLane's Data Center Test Solutions (DCTS) business unit launched the MultiLane Development Kits: packaged solutions to facilitate module, host, and compliance testing. Kits are available for QSFP-DD, OSFP, QSFP, SFP-DD and SFP form factors, and cover speeds ranging from 28-112G/lane. Each form factor has five associated kits associated, for a total of 25 pre-packaged, flexible solutions covering the most common use cases in the industry. Each kit contains the appropriate module and/or host compliance boards, adapters and analysers, and passive and active loopbacks. 
Molex launched a pluggable module solution for co-packaged optics (CPO). Its new External Laser Source Interconnect System (ELSIS) is a complete system of cage, optical and electrical connectors with a pluggable module that uses proven technology to speed the development of hyperscale data centres. The company is currently sampling the ELSIS hybrid optical electrical connector and cage system, giving engineers a head start on development and testing before the Q3 2023 target for release of the fully integrated solution.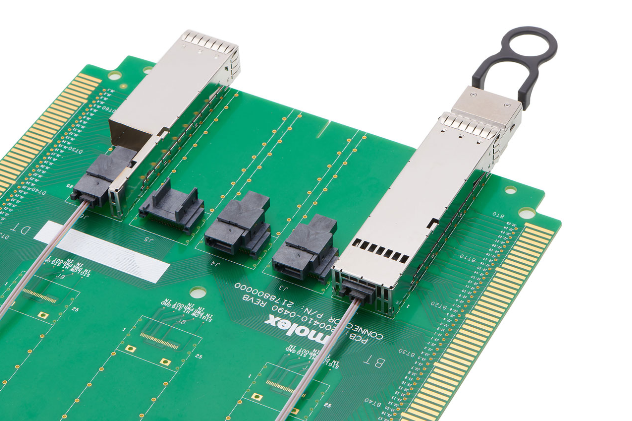 Semtech has announced initial production availability of GN2559S, its new low power Tri-Edge CDR receiver solution.The Tri-Edge GN2559S is being demonstrated at booth #322 
Senko Advanced Components will showcase its SN-MT, a next-generation multi-fibre connector. It carries a maximum of 16-fibres in a single row ferrule contained within a regular SN connector footprint. It's available in 8F and 16F. 4x SN-MT can fit in a QSFP footprint: up to 64 fibres. The company has also added CudoForm technology to its product portfolio. The key building blocks are metallic optical benches to construct metallic pic connectors (MPCs). The benches have stamped grooves to hold optical fibres and an array of stamped micro mirrors that fold and focus light beams into photonic integrated circuits (PICs). Samples are available for eight single mode fibres that connect to diffractive grating couplers. Further development will expand the product offerings to include permanent and detachable connectors at the PIC and miniature mid-board connectors. Find out more on booth #568.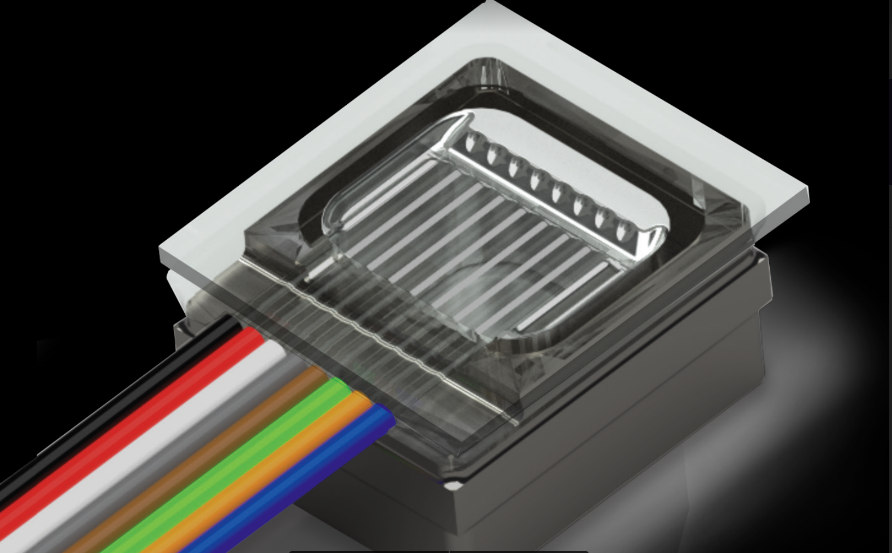 Viavi showcased its new test solutions that are designed to aid operators looking to adopt higher-speed technologies to enable continued increases and dynamic reordering of network capacity. 
ZGT's new lockable SC connector was on display at the event. The connector is designed for the security of data centres, financial, transportation, secure IT, military networks and other high-insensitive applications. The locking connectors can prevent unauthorised change to the networks, only the matching key can unlock the connector.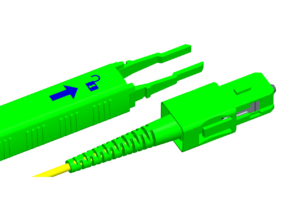 If you're particularly proud of the optical technology you brought to ECOC and the people that made it possible, why not take a look at The Photonics100? From the team behind our sister title, Electro Optics, The Photonics100 celebrates the people that drive the industry forward – the innovators, the boundary-pushers, the disruptors, the out-of-the-box thinkers and the R&D 'rock stars'. Published this December, The Photonics100 will spotlight the often unsung heroes at the cutting-edge of the photonics industry – chief technical officers, heads of R&D, people in their teams, senior engineers, research leaders, entrepreneurs and many others. Nominations are now open, so if someone amongst your colleagues or customers deserves recognition, go to electrooptics.com/thephotonics100 today to make your vote count.