Suite of 200G modules launched for intra-data centre interconnect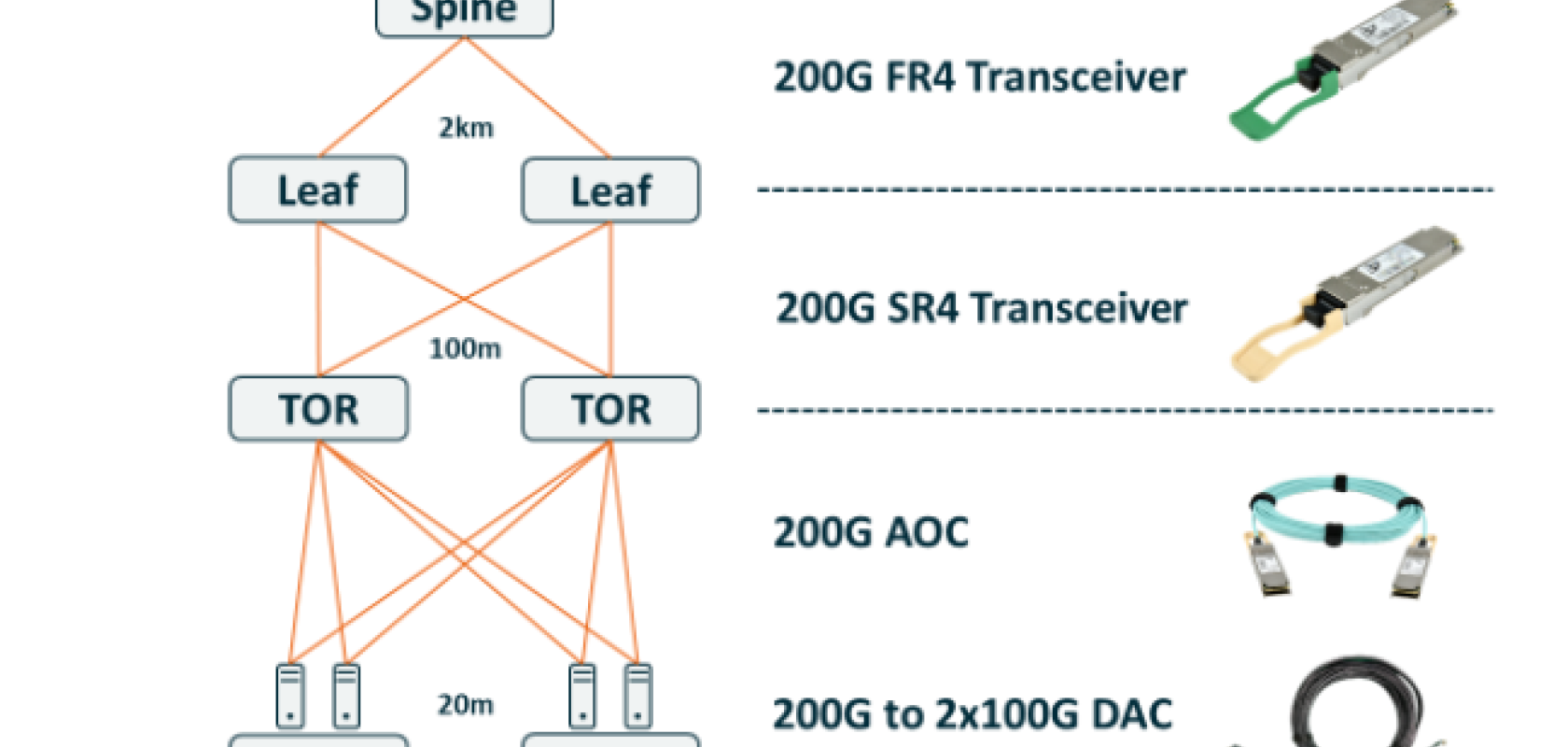 Broadex Technologies has released its full suite of 200G modules for intra-data centre applications. 
The new products, which include 200G copper cables, optical cables and optical transceiver modules, are designed to enable the company to provide a one-stop solution for all 200G application scenarios in hyperscale data centres.
The 200G series transceivers use a QSFP56 package, while the 200G DAC, ACC and AOC cables support a wide variety of 'break-out' options. The AOC, SR4 and FR4 products adopt 4*50G PAM4 signal transmission and the core optical and electrical chips, such as lasers, drivers and DSP, are mostly off-the-shelf standard components. This enables full flexibility to adapt to a wide variety of application scenarios and ensure continuity of supply at a manageable cost.