ViaLite RF over fibre links aid action scenes in Brad Pitt F1 movie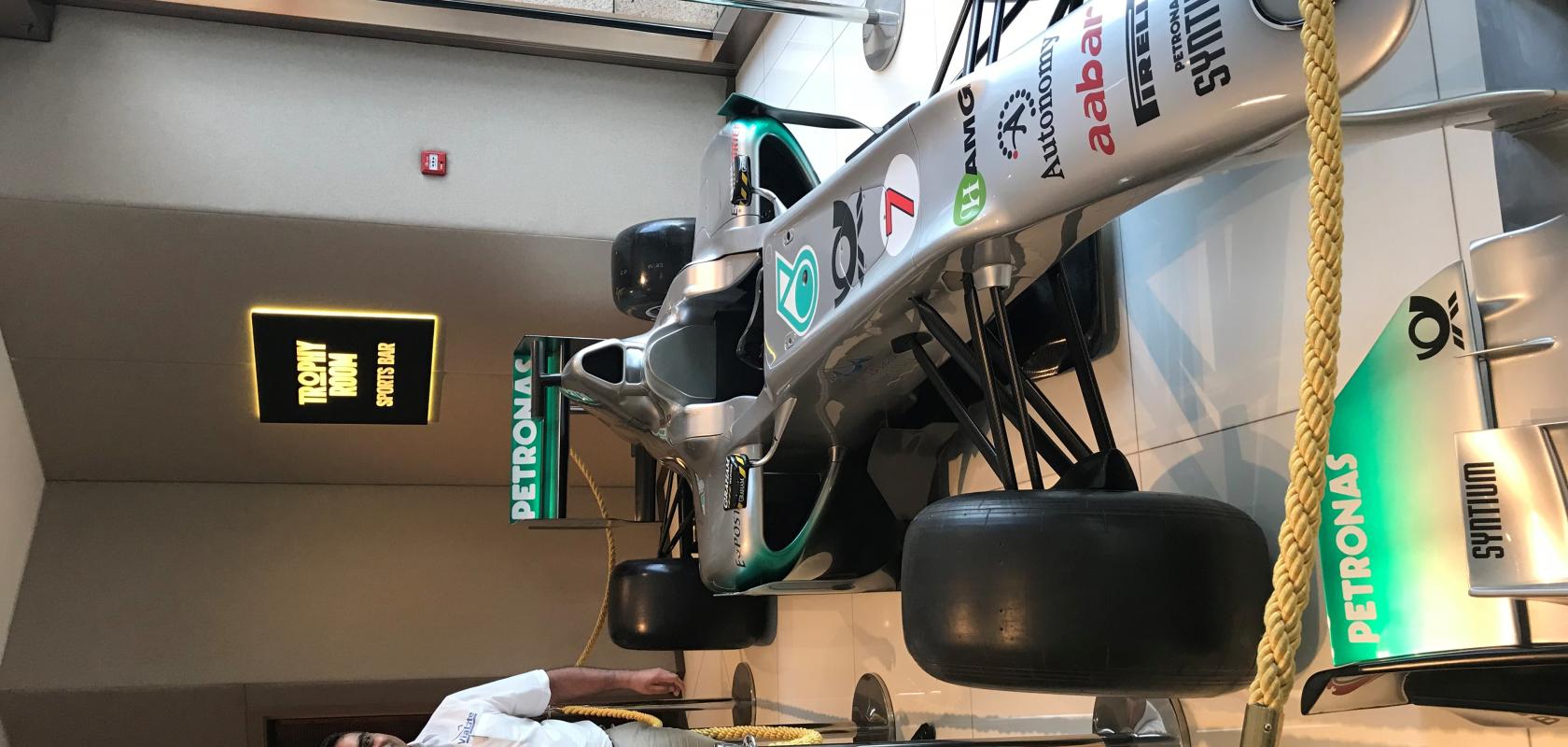 ViaLite's Amair with F1 car (Credit: ViaLite)
In Brad Pitt's new film, he stars as a racing driver for Formula 1 (F1). The movie was filmed at the UK's Silverstone F1 circuit with the help of ViaLite equipment. Fast action scenes such those in the film can be challenging to capture, and in this case the use of ViaLiteHD RF over fibre links helped to make it possible.
The robust links relay the feed from various radio cameras through to the production studio via fibre-connected antennas located around the track. The antennas also receive signals from helicopter-based cameras. This is the same set-up used for televising Grand Prix races.
The ViaLite units installed are Green OEM broadcast modules covering 100MHz to 1GHz and UHF/VHF 10 MHz – 1 GHz, which are lightweight and designed to have low power consumption. CWDM is also used for multiplexing of the fibre links, allowing all the signals to be sent over a single fibre cable. The kit is typically housed around the race track within ViaLite Outdoor enclosures to ensure the system is reliable in even the harshest conditions.
Amair Khan, Business Development Manager for ViaLite says: "It is great that movie makers keep using our fibre links to obtain the difficult action shots that make movies so fantastic to watch. We have been doing this in Hollywood blockbusters for many years and it's gratifying that they trust our products in the most challenging environments," said Amair Khan, Business Development Manager for ViaLite.