eero
9 January 2023
In the US alone, fibre broadband deployments experienced a 12% growth from 2021 to 2022...
7 November 2022
This article is brought to you by: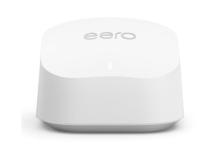 Wi-Fi 6 and Wi-Fi 6E client devices are entering the home in an unprecedented way. With eero for service providers, ISPs can give their customers the best quality of service throughout the home. Find out why Wi-Fi 6 is key for ISP success by dowloading this white paper, sponsored by eero, an Amazon company.