Aurora2 helps researchers create future internet
Michelle Pauli, a writer for Jisc, examines a dark fibre project that will enable researchers to explore the future internet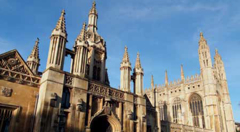 How can researchers experiment with a future internet and its technologies without breaking the internet we already have?
Dark fibre is the key, and UK researchers now have access to a whole lot more of it, thanks to the arrival of Aurora2, the National Dark Fibre Infrastructure Service (NDFIS).
The internet is built on fibre-optic cables that are installed by the telecoms companies. The NDFIS also uses these cables, but with its own dedicated dark fibres – optical fibre that researchers can access at the optical signal level, rather than the electrical signal level used at higher levels in communications networks. This segregation means that the research community can install its own equipment and use, manage and evolve the network in its own way, without disrupting other services. Ultimately, Aurora2 will enable researchers to develop the underpinning communications technologies for the future internet.
It's not the first time that researchers have had this capability. The first incarnation of Aurora dates back to 2007 and was delivered by Janet, the UK's national research and education network, provided by Jisc – the UK's expert organisation on digital technologies for education and research. While it supplied the precursor fibre infrastructure, there was no specific budget for projects or network equipment. For Aurora2, Janet has joined forces with the Engineering and Physical Sciences Research Council (EPSRC), which has provided £2.5 million to equip the network.
According to Dr David Salmon, Janet's research support unit manager for strategic technologies, this marks a significant step forward: 'With Aurora2, infrastructure and facility funding have now been brought into alignment. We've got a solid and stable five-year forward look on infrastructure, with the budget to manage it and provide services. You could think of it as an extended laboratory, a separated context, where researchers have full control and a great R&D environment. I'm looking forward to seeing novel things develop that would not have been possible before.'
The dark fibre network will directly join up four universities – UCL, Bristol, Cambridge and Southampton. Researchers from other universities with project proposals for the development of deep technology at the optical level can also relocate equipment from their own labs at one of the four directly-connected university sites, or they can access services from their own institutions using Janet Lightpath to undertake development work.
The potential of this kind of cutting-edge research is hugely exciting. It opens up the possibility of collaborative work not just between UK universities but also with other commercial organisations in the UK and further afield, as it has the potential for onward connections to European and worldwide research networks. For example, NDFIS is supporting research on wireless backhaul networks for future wireless systems such as 5G.
According to Professor Alwyn Seeds, NDFIS director: 'UK photonics and UK electronics are large industries with annual revenues of £10 billion and £29 billion respectively. We will be working with leading UK companies to transfer technologies developed with the aid of NDFIS into new products and services. The benefits to the UK economy will be correspondingly large.'
NDFIS will also enable research with experimental metro networks, such as the Gigabit Bristol R&D network. The five-year project is launching in March 2015 with the aim of realising the vision of an urban innovation environment in Bristol. This is designed to create a city-scale digital infrastructure linking people and enabling experimentation with new technologies, services and applications. It will be available to every organisation and citizen of Bristol and beyond to use and will be fully open and programmable.
'NDFIS will offer an open infrastructure for experimentation which will be agile, shareable and fully programmable by its users. It will allow experimenters to test any combination of hardware and software technologies in real life conditions and drive the infrastructure capabilities to its limits.  The interest will be to discover the conditions where the infrastructure breaks and to improve performance and resilience,' explained Professor Dimitra Simeonidou, NDFIS technical director of the Bristol experiment