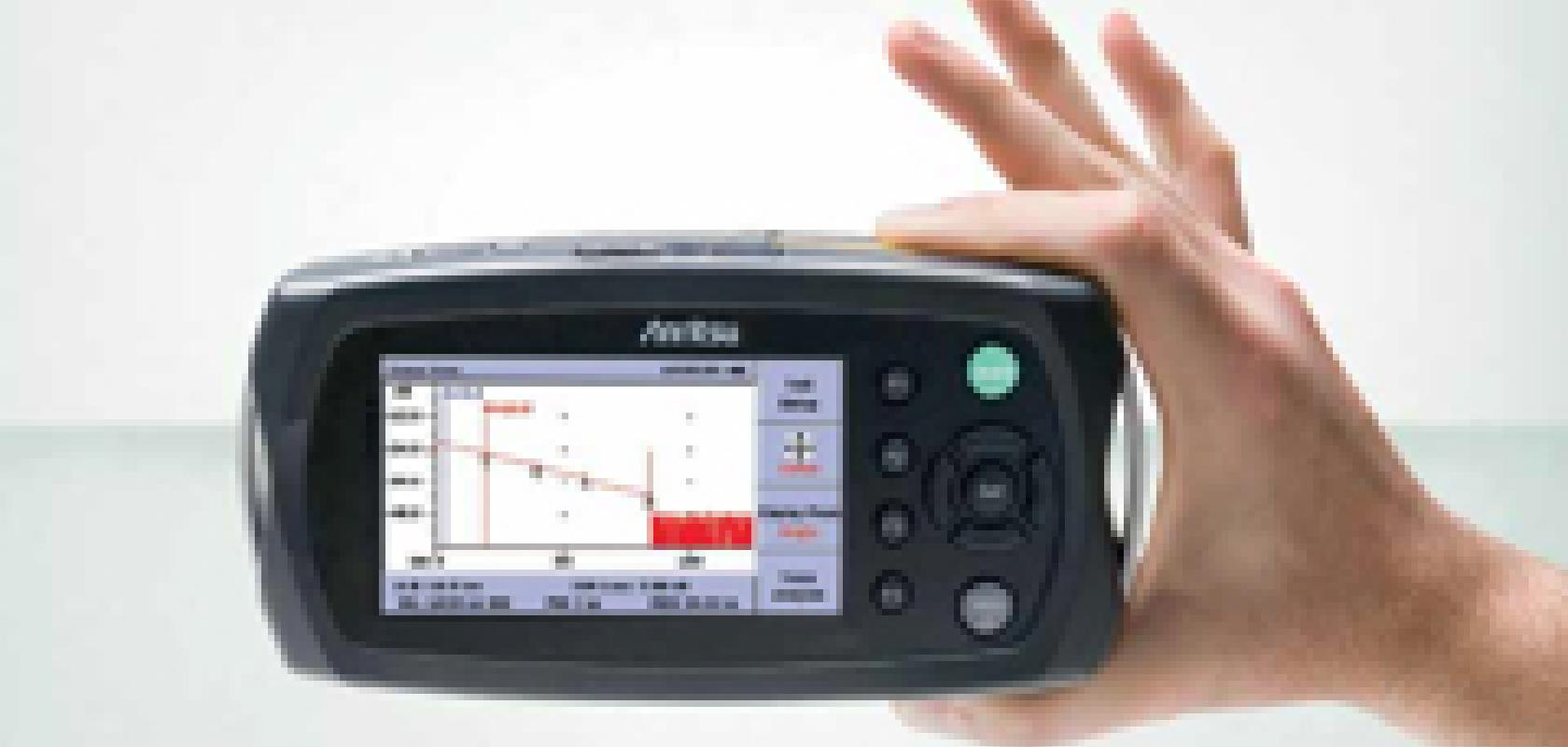 As data rates increase across fibre networks, optical loss budgets are being driven down - attenuation through the system must be lower than ever because there is less tolerance for overall loss of light.
This makes test and measurement (T&M) equipment even more critical to ensuring that networks operate efficiently. A dirty connector or a kink in the fibre can disrupt services until a technician has identified the problem, physically gone to the required point in the network, and fixed the problem. And, of course, the equipment has to help ensure that all repairs are carried out as cost-effectively as possible.
Sean Adam, general manager, AFL test and inspection division, said: 'Users of test and measurement products in the fibre optic space are faced with the competing challenges of increasing data speeds and volume, with a demand to drive down costs. Data rates and data volume drive the requirement for more accurate measurements. At the same time, companies need to increase their staff - either through direct employment or an ever increasing use of contract labour. This workforce is often not skilled or experienced with fibre.'
The way in which budgetary issues increase the demands made on T&M equipment was stressed also by Paolo Magni, product marketing manager for optical T&M instruments at Yokogawa Europe T&M. He said: 'Installers have to work within tight schedules and budget constraints given by the telecom carriers, so they have to improve the work efficiency of their technicians while adopting a wise spending policy. In addition, they have to trust the measurements taken by the instrument in order to avoid unnecessary truck rolls.'
This reduction in 'truck rolls', or the number of times technicians are sent to fix a potential problem, is a key topic that is being addressed by many providers of test and measurement equipment. The problem is compounded by the fact that networks will usually contain a mix of different technologies, requiring different T&M techniques.
Jonathan Borrill, director of marketing at Anritsu (EMEA), pointed to the difficulties experienced by technicians in the field as they have to cope both with the latest technology recently deployed in the field and also with legacy equipment. Technicians need to be fully equipped at the outset, to avoid them having to return to base for additional equipment that initially they had not expected to use. He said: '10Gb Ethernet is the new requirement that we have to support. Going beyond the 10Gb deployments that we are seeing today, the new technology that we are rolling out is the OTN network management and network configuration - the ODU Flex configuration - where you can flexibly reconfigure the network.'
Borrill continued: 'The guy out in the field needs to be able to support all the different technologies. A big challenge for us was to put not only the new technology, but all the legacy into a sensible-sized platform, and not end up with two or three boxes, or some great big thing that was impossible to carry around, or had a short battery life. For a field tester, this concept of all-in-one is really important. What we wanted to do was to support OTN and 10Gb Ethernet. But although these new technologies are rolling out, the old stuff isn't going away. People are not actively ripping out SDH, PDH networks: they are keeping them going and using them as much as possible.'
The new functionality included in Anritsu's MT1000A Network Master Pro makes this possible, he claimed: 'Now you can send out one team and make sure that they have the tools to test whatever the fault is and not have to send one team out and say "Oh well this is a problem with the SONET network: come back, get some different tools, and send somebody else?".'
Robert Luijten, global field marketing manager at Fluke Networks, continued the theme: 'Fluke Networks' test and measurement products help installers and network engineers address the issues arising from a combination of factors.' Among the factors that Luijten believes are confronting test and measurement contractors today are: the move from 1Gbps copper connections to 10Gbps copper and 40Gbps, or even 100Gbps fibre, which makes each connection much more critical because it carries more data; and more complex installations, arising from increased virtualisation and WiFi. In addition, he too cited how installers and project managers are having to work with reduced resources, and have fewer trained personnel available to do the work.
According to Luijten, Fluke Networks' products address the increased complexity and reduced numbers of skilled staff available by managing the test process as well as the test itself. They address every part of the certification process, from planning to system acceptance, and can handle multiplex testing scenarios, he said. They also incorporate built-in intelligence and an interface that can walk technicians through testing and project requirements, regardless of their level of training.
A key area of innovation, therefore, is to increase the 'intelligence' of the test and measurement equipment because technicians in the field may not all have a high-level skill set. One way of attaining this is by using some kind of connectivity to match the technician in the field with an expert back at the office, so that one expert could potentially work with multiple technicians.
AFL's Adam pointed to the company's FOCIS product range. The FOCIS WiFi product, he said, turns any Android and IOS smartphone or tablet into an inspection solution and runs a full standards-based analysis in less than a half-second. 'Once again, the focus is innovation through smart algorithms and optimisation for speed,' he concluded.
Fujikura Europe is the approved calibration and repair centre for AFL NOYES products in Europe and is the authorised distributor for AFL NOYES test and measurement products in the UK.
Tom Watson, UK regional sales manager of the company's fusion splicer division stressed that 'the volume of fibres to be tested can be a daunting task, and calls for automated event analysis.The Noyes M310 uses new, powerful techniques of analysing OTDR traces, including automated event tables.' It was, he continued, 'specifically designed for the technical challenges presented in today's networks such as multiple connectors, splices in each fibre, short jumper cables, and splitters.'
Watson concluded: 'OTDRs commonly have problems in separating closely spaced events. We have found that non-NOYES OTDR products may classify such events as "hidden", our M310 OTDR product has the capability of separating and measuring these. For example, using an optical power meter and optical light source to check jumper cables will only provide an insertion loss measurement, and other OTDRs will not be capable of measuring the loss and reflectance at both ends.'
Anritsu recently launched the new Transport Tester MT1000A Network Master Pro, a device designed to provide an all-in-one package for test and measurement technicians in the field. Borrill said: 'What's really nice is that we have got all this into a true field-portable format. It is a nine-inch display. The whole product is less than 2.7kg so it is really field portable and it has a four-hour battery life. You can go out in the field and it doesn't matter if it is a legacy network SDH PDH network, whether it's a current 10Gb, fibre channel, which is now being deployed because you can test all of it.'
Yokogawa has been making it easier for technicians to fix a problem as it arises, by implementing an automatic test function that allows users to choose a 'fully automatic' measurement of the network.
Magni explained that Yokogawa had made a series of improvements to the products that it offers: from robust design to prevent water or dirt entering the device, to creating a proprietary operating system. The operating system makes the instrument ready to measure in less than 10 seconds; and includes software which helps the user to complete the measurement process on hundreds of fibres by automating the task.
Many different products are available in the test and measure marketplace. Some suppliers claim to have products suitable for all networks, fibres, wavelengths, and installed equipment. Others offer solutions for testing most of the current installed technology, while some suppliers see a market niche in providing specialist T&M equipment.
Adam from AFL said: 'We optimise for the positive path. In our FOCIS Pro Inspection Series, we offer the concept of "Stop On Fail", which halts analysis as soon as a failure state is detected. This increases the overall efficiency of the user, who is focused on quickly identifying pass/fail.'
AFL currently has a patent pending 'health meter' which 'presents the test data in an easy to understand format of red, yellow, and green bars that quickly indicate the status of channels being tested. With this product, users simply touch any bar to get data. If all is green - they can simply move on,' said Adam.
Anritsu has developed an all-in-one solution for test and measurement of a fibre network. Borrill explained: 'Other players have got the different bits, but in different boxes, big platforms, small platforms - generally a combination - and nobody has got it all-in-one, which was our target from the start.'
Another newly implemented feature for Anritsu is OTN mapping. Borrill said: 'When you look inside the OTN it may be carrying fibre channel or SONET or Ethernet and rather than having to take two or three different testers, just in case, you can actually just take one and measure the contents of the OTN traffic.'
The company has also been simplifying the test process using a graphical interface and implementing patented technology to help distinguish its products from the rest of the market. Borrill said: 'For example, our FI-7000 FiberInspector Pro provides pass/fail certification in two seconds or less by inspecting the connector's end-face and analysing the fibre core, cladding, adhesive layer and contact surface for damage and defects before generating a pass/fail designation. Alternative products use subjective assessment of fibre end-faces, which takes more time and is less accurate.'
Luijten, of Fluke Networks, said: 'We differentiate our products by addressing practical issues that affect the speed and accuracy of testing, by making them easy to use with minimal training and by quantifying how they speed up inspection, certification and test to help potential users understand their benefits.' Similar to Yokogawa's strategy, Fluke Networks has been trying to minimise errors by designing wizards that will take technicians through the test process, and by developing interfaces with consumer technology such as smartphones to reduce user costs.
It remains to be seen how far the trend will go of using any smartphone as an inspection device. However, the commercial and economic pressures of increasing traffic across networks leading to a diverse set of installed technology, coupled with the shortage of skilled manpower among the technicians actually performing the diagnostics and repairs, will inexorably lead to continued innovation in the technology designed for test and measurement. These developments are only the beginning.