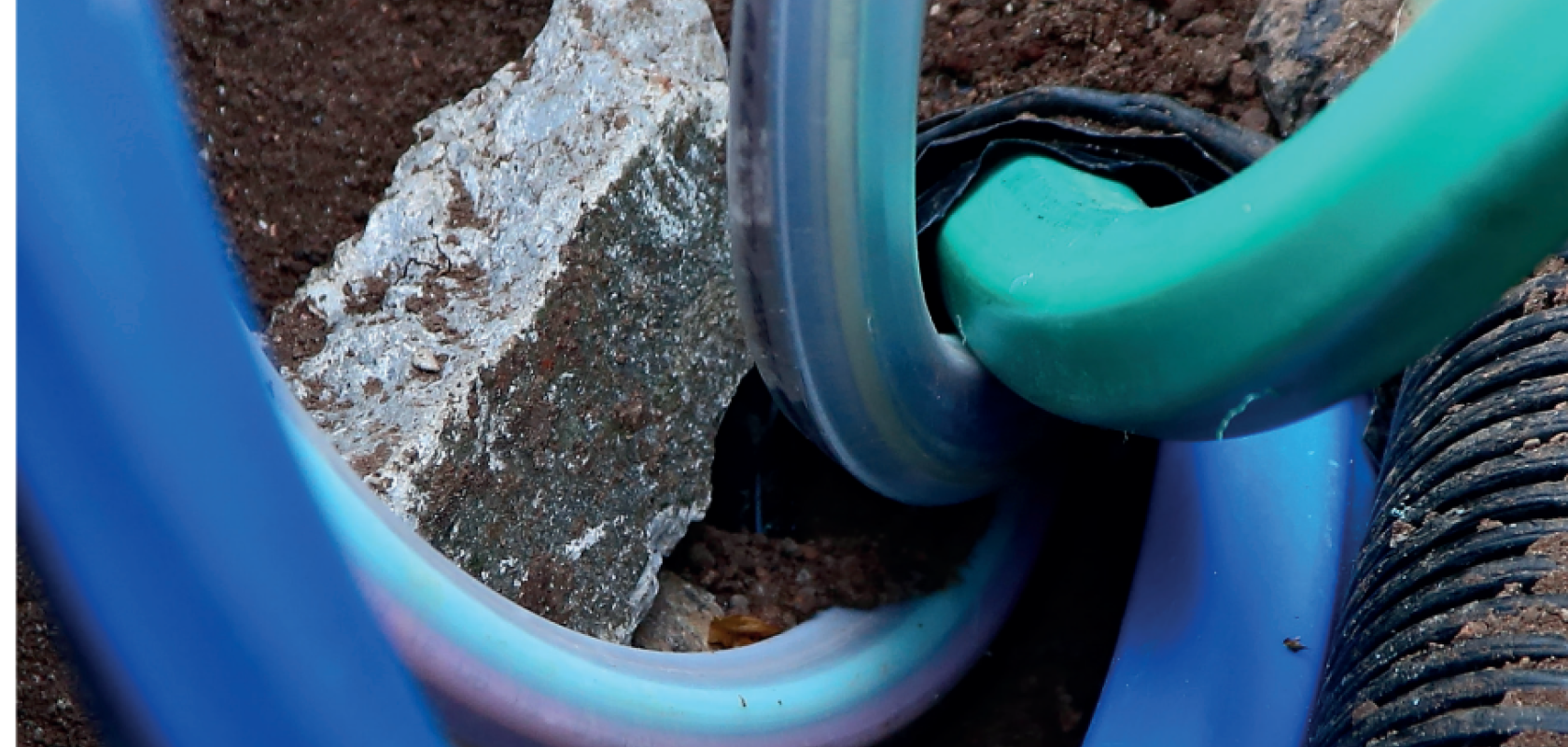 The Middle East and North Africa (MENA) region plays host to a diverse range of countries, in terms of both geography and economic development – and the area as a whole remains an important global growth market for the ongoing roll out of  bre network infrastructure. 
So, what have been the main innovations, developments and trends in  bre network deployment in the MENA region over the last year – especially in terms of coverage, uptake and technologies deployed? What are the key technological and operational challenges currently facing developers seeking to expand  bre systems deployments across the region – as well as in specific countries? And what developments and trends can we expect in the coming years? 
Key market developments 
According to Kholoud Al-Dorgham, director general at one of the region's main industry organisations, the Fiber Connect Council MENA, taken as a whole, the MENA region has witnessed 'major developments' over the past few years – and posted what he describes as 'some remarkable achievements both in coverage and speed'. One key example he cites is the United Arab Emirates (UAE), which were ranked first in FTTH Global Ranking, with 'more countries within the region aspiring to do the same, such as Saudi Arabia and Qatar'. 
Al-Dorgham also explains that telecom providers across the entire region continue to be focused on the delivery of both FTTH technologies and 5G – and he reports growing evidence of major telecom operators 'switching off their copper network in favour of fibre, and their 3G networks in favour of 4G and 5G networks'. 
'This trend started many years back, and was boosted by the Covid-19 pandemic – and we expect the region to continue to advance its digital transformation, both in the public and the private sectors,' he says. 
Elsewhere, Tadeu Viana, sales vice president EMEA, carrier networks at Corning Optical Communications, observes that demand for data across the entire MENA region 'has increased at an exponential rate in recent years' – and reveals that, since the onset of the pandemic, he and his colleagues have witnessed 'a further increase in this demand.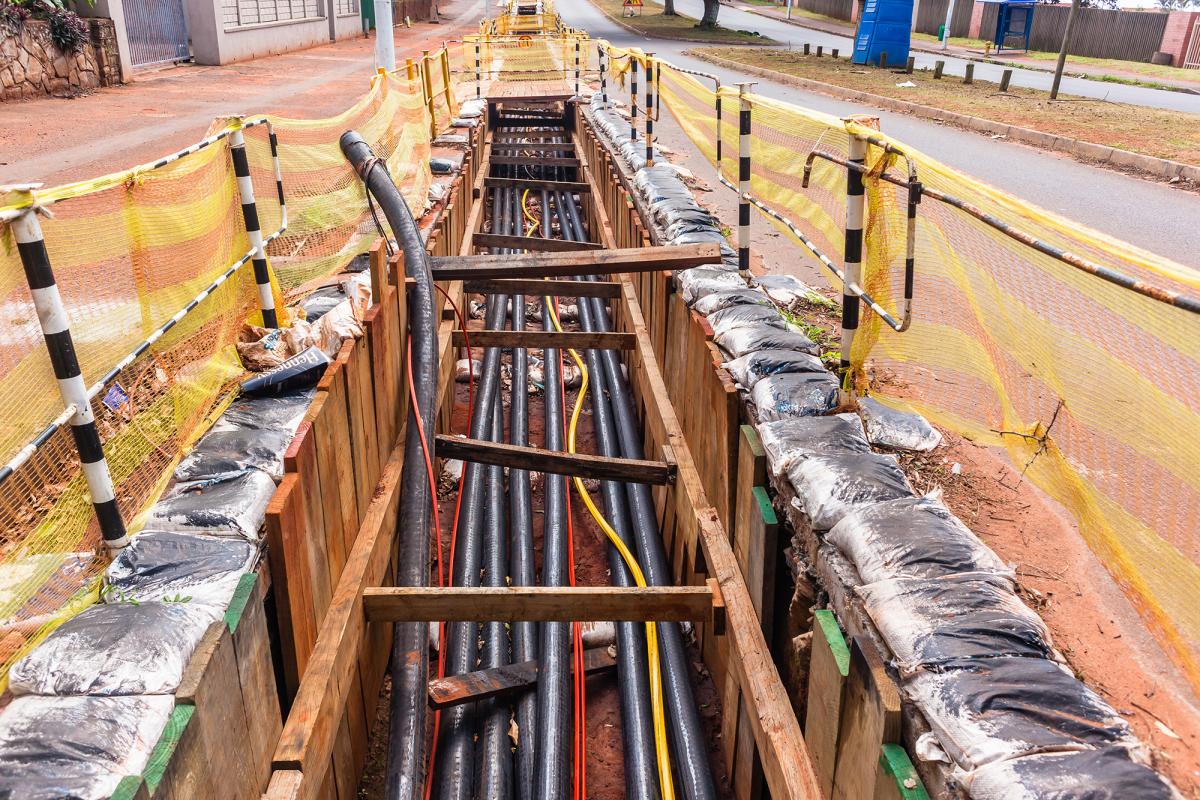 (Image credit: Corning)
'The importance of fibre has grown in parallel to this market demand,' he says. 'This reality is evident in ambitious fibre deployment visions taking shape across the MENA region.' 
In Viana's view, this ongoing uptake by regional service providers and enterprises has been driven by 'a desire to improve customer services, expand connectivity within the society, and ultimately empower industries and individuals to thrive in a digital age'. 
Critical supporting architecture 
Viana also observes that fibre continues to play a key role in other emerging technologies – and points out that, although on the surface, concepts such as autonomous vehicle transport 'may seem to be entirely based in the cloud', the reality is that, like cellular communications, fibre is 'critical to the architecture that supports them'. 
'As with any technological development, service providers in MENA have faced challenges,' he says. 'For example, the increased network density required to build a nationwide 5G network. 
'Businesses also want a system that can expand over time to accommodate increased bandwidth demand. This means that speciality optical fibres will become essential components of any network system, particularly 5G,' he adds. 
Meanwhile, industry analyst Srushti Ghisad, research manager – Middle East and Africa, service provider markets at Omdia, points out that, while governments and regulators are continuing to facilitate the development of broadband infrastructure with the intention of maximising ICT's value added to the national economy, consumer demand for high-speed connectivity is 'expediting the execution of these plans and strategies'. According to Ghisad, during the pandemic, industry observers witnessed what she describes as 'a considerable increase in the dependence of enterprises – as well as consumers – on applications such as video conferences, cloud services, social media and online learning.' 
'These changes in the broadband usage pattern brought forward the minimum broadband speeds – uplink as well as downlink – as important parameters for de ning broadband performance,' she says. 'Omdia forecasts gigabit broadband connectivity – subscriptions offering download speeds of more than 1Gb/s – is set for a big increase in the region in the near future. 
'Although very high-speed digital subscriber line (VDSL) still holds a significant share of total fixed broadband subscriptions, fibre is becoming the gigabit technology of choice – but 5G  fixed wireless access (FWA) deployments have also helped drive up average speeds,' she adds. 
Technological and operational challenges In terms of the ongoing challenges facing fibre network developers, Al-Dorgham points to the fact that the MENA region remains 'extremely diverse' when it comes to relative levels of technology and digital adaptation. He also observes that, generally speaking, there has been a 'major trend towards public-private partnerships' as part of ongoing efforts to provide fibre infrastructure, as well as a 'stronger trend towards sharing infrastructure – both at physical and intelligent layers.' 
Again, in general terms, he reports that the region faces 'the same challenges in terms of civil cost, permits and funding' – but confirms that each country 'has its own challenges and own ways to tackle them.' 
'It's great to see that policy and regulations are starting to shape more in support of the digital transformations, and across this young region we are seeing higher adaptation to fixed broadband on fibre infrastructure,' he adds. 
Density, adaptability and sustainability Looking at the market overall, Viana points out 'three things that service providers are eyeing when it comes to fibre: density, adaptability and sustainability'. In terms of density, as fibre optics replace older forms of cabling in more and more situations, he observes it will 'need to be modified to fit in increasingly dense spaces – and, when it comes to adaptability, he highlights the fact that providers 'cannot afford to build infrastructures that require a major overhaul of fibre every time there is an update.'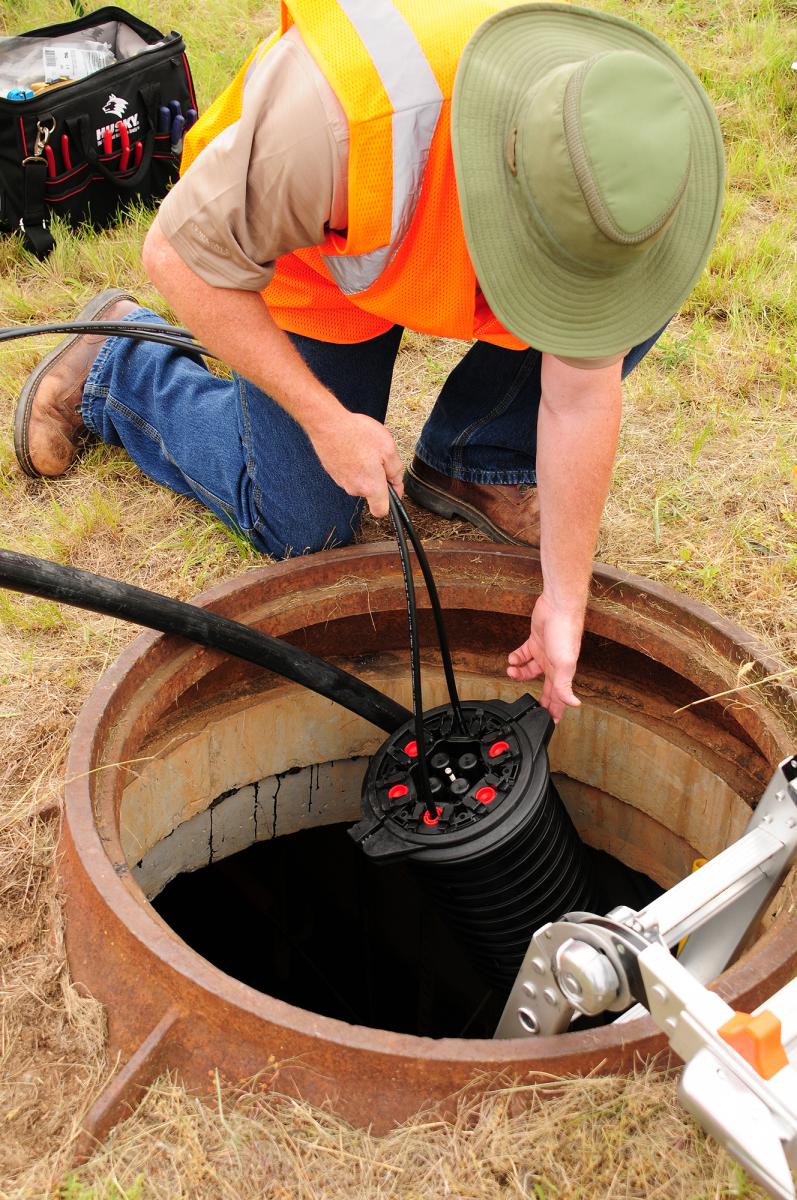 (Image credit: Corning)
For this reason, fibre must be robust enough to handle the demands of tomorrow efficiently and cost-effectively,' he says. 'Finally, when we think about sustainability, today's fibre optic cabling consumes a much smaller amount of the energy versus its copper counterparts. It also requires less maintenance, so it won't need to be replaced as often.' 
In addition to these points, Viana also draws attention to the fact that all companies are preparing for a post-Covid workplace, and many 'are likely to retain a hybrid approach.' 
He adds: 'Whatever the balance of in-office versus remote working is, the region's connectivity needs will be more dynamic in nature. It is why we are already working with businesses to make the transition to a hybrid workplace easier. Speciality optical fibre that can fit into smaller spaces is also providing offices with the flexibility to expand their networks in the future.' 
Economically non-viable areas 
In Ghisad's view, the main challenge facing developers has been the fact that development of a fibre infrastructure has been very difficult in what she calls 'economically or technically non-viable areas.' Moving forward, she highlights the fact that, broadly speaking, MENA fibre network developers could address ongoing technological and operational challenges by considering an innovative 'hybrid approach' to the future expansion of fibre systems deployments across the region. 
'A hybrid FTTH/fixed wireless access (FWA) strategy is worth considering, since the network technologies complement each other – sharing infrastructure can also greatly reduce the cost of upgrades,' she says. 
'Network roll-outs need to be planned meticulously for maximum value creation through the adoption of innovative technologies and solutions to deliver a futureproof digital infrastructure,' she adds. 
Densely cabled environments 
Moving forward, Al-Dorgham maintains a positive outlook on the prospects for further growth and fibre network deployment across the region – in terms of coverage, uptake and the range of technologies used. 
'The region is relatively young when it comes to its population, and the majority of its economies are on a positive uptrend – and we predict even more public-private partnerships to provide advanced fibre infrastructure, as well as a more digital future, with higher adaptation across the region,' he adds. 
In recognition of the fact that service providers are currently 'looking to deploy networks as efficiently as possible, often in densely cabled environments,' Viana argues that, moving forward, developers 'must design products to answer these needs'. In particular, he believes the MENA region's  bre networks 'must assist service providers in managing an ever-increasing number of connected devices, their deployment and expansion of 5G networks, and rapid advances in cloud computing.' To achieve this, he reveals one fibre innovation the company is looking at is solutions enabling faster FTTH deployment through 'labour optimisation, time savings and cost-efficiency.' 
'A sustainable and fast FTTH deployment provides the backbone of digital development for any country, and enables multiple benefits for state, business and citizens. One can see this in recently introduced cables with a better environmental footprint, in products that feature more fibres in a thinner cable, as well as a new generation of drop cables and terminals that are smaller and can be installed anywhere,' he says. 
Future technological innovations 
According to Viana, other innovations currently under development include: broad spectrum and low-loss transmission across all wavelengths, which 'enable larger FTTH subscriber areas and greater revenue potential' – as well as 'superior bendability that minimises the impact of installation errors and optimises reach in densely cabled environments, especially where 5G networks are being deployed.' 
'An increased micro-bend resilience enables the dense, high-fibre-count cables required to meet the demands of future high-capacity networks,' he says. 
'Outstanding compatibility with legacy networks also provides superior bend protection. Today's products can actually result in up to 50 per cent faster installation by minimising corrective splice-loss work,' he adds. 
In terms of overall network design, Viana also predicts the need to support low latency, high availability and very high bandwidth applications will continue to grow in the MENA region – and urges service providers to 'be prepared and adapt their network design now.' 
'With a flexible infrastructure, it is possible to upgrade from 100 to 400 to 800G, for example, with surprisingly few changes,' he says. 
On a final note, Viana also points to the importance of sustainability requirements to help reduce energy, water and waste at every step for its operations – the company has been implementing sustainability efforts 'from concept design and material choices through to sourcing, manufacturing and ultimately, end-of-life.' 
He adds: 'Underscoring all of these fibre network deployments must be an ethos of sustainability. This is especially important as countries in the MENA region implement strategic initiatives to achieve net-zero emissions over the coming decades. For our industry, it's not just about enhancing products, but the way companies make them.' 
Rising subscription levels 
Looking ahead, Ghisad reveals that, across the MENA area as a whole, India forecasts the number of fixed broadband subscriptions in the region to rise from 59.2 million at the end of 2021, to 85.5 million at the end of 2027 – with FTTx's share of subscriptions 'growing from 28.9 per cent at the end of the fourth quarter in 2021, to almost 50 per cent by the end of 2027, as local governments and regulators push for broadband development. She also observes that demand for high speed and reliable broadband has been growing in the region, and that adoption 'has been accelerated by the Covid-19 pandemic' – with FWA subscriptions expected to grow from 5.1 million at the end of 2021 to 'almost 13 million by the end of 2027.' 
'Service providers can use these connectivity technologies to enable use cases that will enable them to diversify and bring in new revenue streams,' she says. 
'Major operators like STC, Etisalat, Ooredoo and Zain have already launched initiatives and services such as cloud gaming, smart city projects based on AI, robotics and human-machine fusion, AI powered drones, autonomous public transport and immersive experiences for sports fans at upcoming mega sporting events,' she adds.