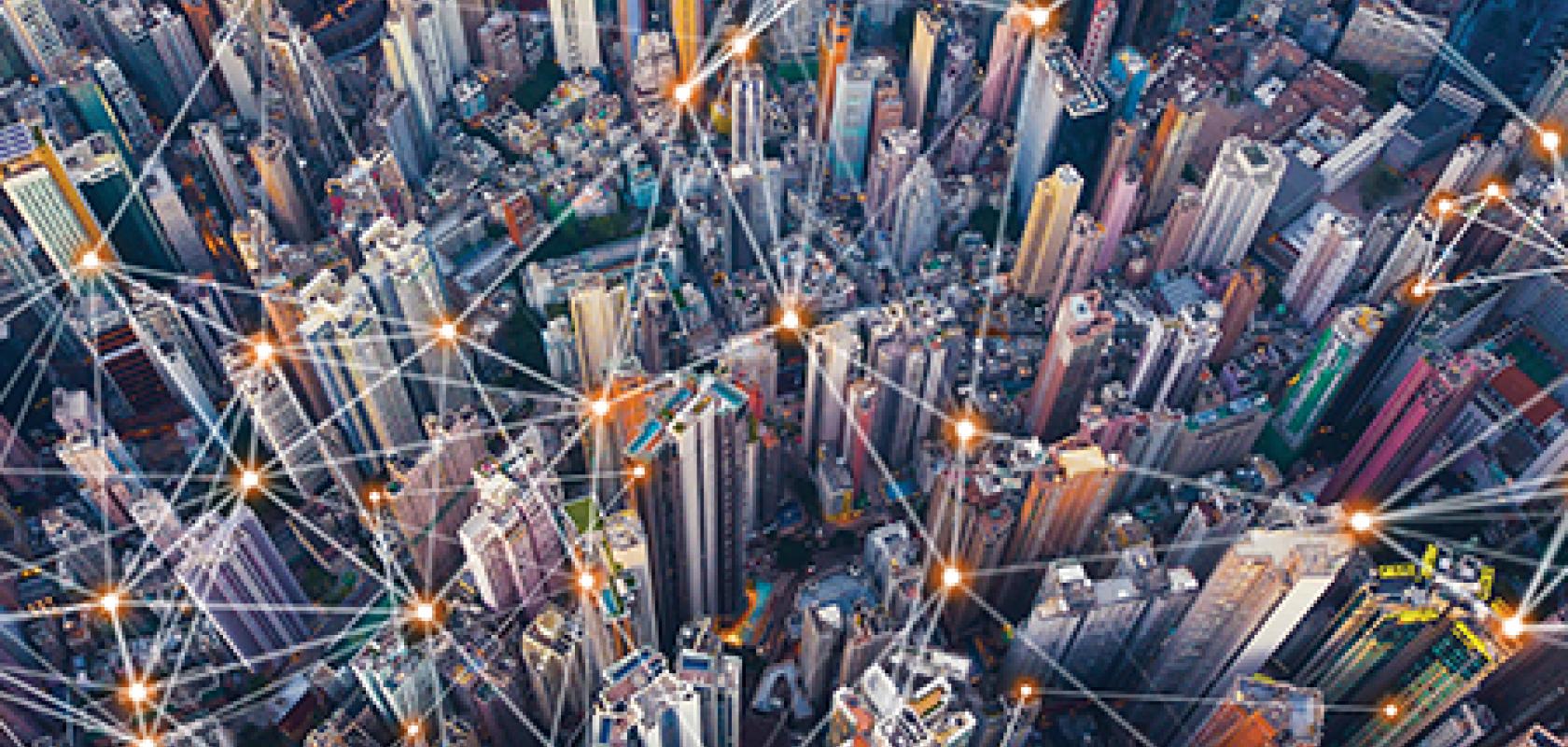 The Asia Pacific (APAC) region remains one of the key global growth markets for fibre network deployments – and the ongoing roll-out of FTTH technologies continues apace in many countries across this diverse and highly populous area. So, what have been the key developments and trends in fibre network deployment in the APAC region over the last year, particularly in terms of coverage, uptake and technologies used? What are the main challenges currently facing APAC developers seeking to expand fibre systems deployments? And what developments and trends can we expect in the coming years?
Key priority
Improving access to fibre networks remains a key priority both for governments and communications service providers (CSPs) – and awareness of its importance has increased further since the Covid-19 pandemic, which demonstrated the importance of reliable broadband for citizens in enabling work and study from home.
According to the latest Asia-Pacific Regional Fixed Communications Forecast pack from specialist analyst company, Global Data, released in the first quarter of 2022, the total fixed communications service revenue from the residential segment in APAC is expected to grow at a compound annual growth rate (CAGR) of 1.2 per cent, to reach $294.9bn in 2026 – mainly driven by fixed broadband services, which currently account for 80.7 per cent of total fixed communications service revenue. China, Japan and South Korea remain key markets, accounting for the lion's share of major fixed communication service revenue shares across the region – with Hong Kong, South Korea and China predicted to have the highest FTTH/B penetration of population rates in the region by 2026.
As Aasif Iqbal, telecom analyst at GlobalData, explained, FTTH/B services are set to 'cement their position' as the leading fixed broadband network technology in the APAC market in the coming years – with their share of total fixed broadband access lines set to rise from 92.1 per cent (711 million) in 2021, to 93.7 per cent (841 million) by 2026. This ongoing growth will be underpinned by a combination of operator fibre network roll-outs, national broadband networks, fibre wholesale and sharing deals, government investments and wholesale fibre offerings, like Chorus in New Zealand, NBN Co in Australia and Netlink Trust in Singapore. 
'FTTH/B services will strengthen fibre broadband network connectivity in the region, thereby driving its adoption,' said Iqbal. 'Soaring demand for high-speed internet services, increasing availability of fibre packages that support demand for higher speeds, and competitively priced multi-play service bundles and fibre broadband plans offered by operators with benefits like unlimited internet and access to major SVoD platforms, will also help drive fibre broadband service adoption in the region over the forecast period,' he added.
Meanwhile, Kantipudi Pradeepthi, telecom analyst at GlobalData, reported that many emerging Asian economies have committed to improve broadband access to citizens and extend fibre optic network coverage to rural and underserved areas as part of their own broadband development plans. In this light, government-backed projects for national broadband coverage expansion, particularly fibre deployments and operators' fibre network investments across the region, 'will be key factors driving fibre broadband adoption in the region'.
Dominant technology
Elsewhere, Xiuxi Zhu, associate research analyst at Kagan, a media research group within S&P Global Market Intelligence, observed that fibre network deployments in the APAC region have historically progressed at a varying pace across markets. However, by 2015, fibre emerged as the dominant broadband technology in the region as a whole, and it is now estimated that 'more than 83 per cent of broadband subscribers in Asia Pacific used fibre-optic services as of the end of 2021'.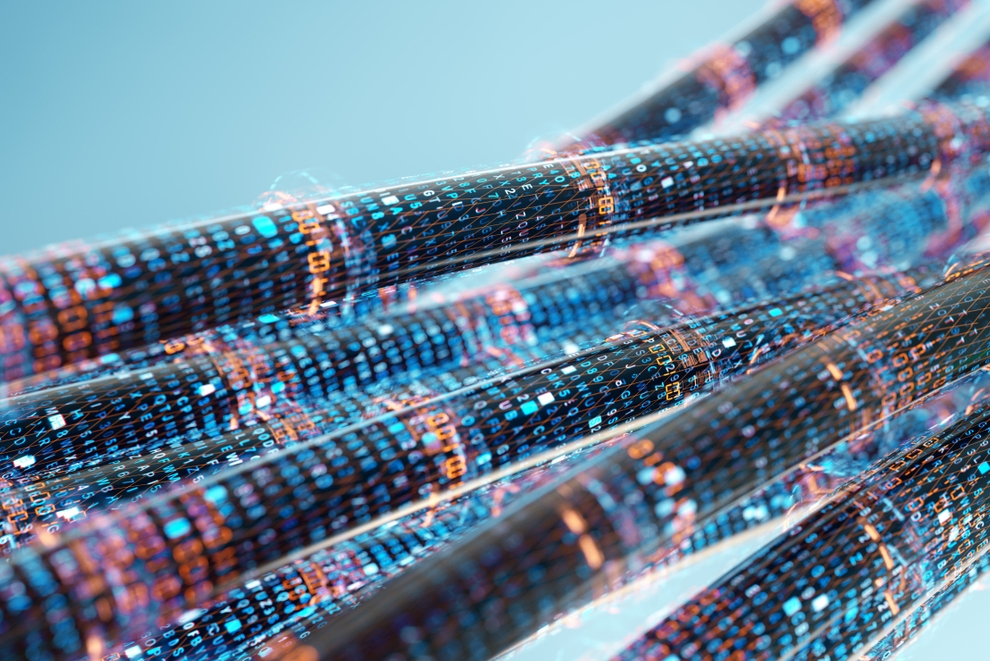 Image credit: Connect world/Shutterstock.com
According to Julija Jurkevic, senior research analyst at Kagan, among the region's major markets, only Pakistan and the Philippines 'lag significantly' in terms of fibre network deployments, with DSL and fixed-wireless, respectively, still servicing a larger share of the market than fibre broadband.
Markets like Singapore, Japan, South Korea, Vietnam and China are currently leading what Zhu described as the 'fibre race' due to early government incentives and investments, which resulted in migration of most consumers from DSL, including VDSL and cable to fibre between 2014 and 2017. These efforts were part of a greater push to develop digital economies and 5G services. 
'Thanks to its small size and government support, Singapore has become the first and only market in the APAC region to fully migrate to fibre. The government's role in the deployment of universal fibre-optic networks and gigabit broadband services was also particularly evident in South Korea,' said Zhu.
'South Korean telcos, SK Broadband and KT, were tasked with implementing the government fibre transition project in April 2020, through which the telcos invested $40.4m to improve infrastructure and services, allowing South Korea to offer super-speed gigabit broadband services with speeds up to 10Gb/s services, ahead of other markets in the APAC region where gigabit services are limited to 1Gb/s speeds,' she added.
Key technologies
In terms of underlying technology, Pradeepthi reports that the APAC fixed broadband market is witnessing 'growing adoption' of 10 GPON technology by operators seeking to expand gigabit offerings. In his view, this will help operators to create a 'single fibre access network' to support FTTH connectivity, business and smart city applications – with Hong Kong, Singapore and South Korea among the early providers of 10Gb/s connections. 
'New Zealand's UFB initiative was also able to roll out ultra-high-speed internet by focusing solely on fibre, in particular Gigabit passive optical networks that are cost effective, scalable, quick to deploy and upgradable. New Zealand's Chorus has already begun the process of upgrading to 10 GPON networks,' he said.
Iqbal also revealed that, in March 2021, China's Ministry of Industry and Information Technology (MIIT) announced the Dual Gigabit Network Coordinated Development Action Plan 2021-2023, which combines gigabit fibre optics and 5G infrastructure in China – and aims to blend the capabilities of both fibre optics and 5G technologies. 
'The project's goals include the construction of 100 cities with the gigabit capability and the development of 100 gigabit VPN benchmark industry projects by 2023,' he said. 'The expansion of fibre networks to 400 million households and the extension of 5G networks to cover key areas in rural towns and villages will also be completed by the end of 2023.'
GPON deployments
Meanwhile, Julie Kunstler, chief analyst at the Omdia Broadband Access Intelligence Service, observed that, from a global perspective, fibre access network deployments are at an all-time high, with PON the 'technology of choice'. 
'Within China, upgrades to XG-PON OLTs are well underway, using both 10G GPON and 10G EPON technologies,' she said. 'Chinese operators are also deploying 10G PON ONTs and ONUs, supporting both residential and enterprise services.'
According to Kunstler, many Chinese residential subscribers are also upgrading to 1G bandwidth services, and fibre-to-the-room (FTTR) initiatives are gaining momentum. Fibre access deployments are also growing in several other countries across the APAC region, with 10G PON OLT (XGS-PON and 10G EPON) deployments increasing in Japan, South Korea and New Zealand.
'Several Indian operators have begun significant GPON deployments and FTTP network expansions continue in many other countries, such as Indonesia, the Philippines and Vietnam,' said Kunstler. 'New deployments, network expansions and upgrades are contributing to the strong growth in the PON equipment forecast for the APAC region outside China.'
In terms of fibre-optic technologies, Erik Keith, senior research analyst at Kagan, also pointed out that Japan started with Ethernet PON (EPON) and is currently migrating to 10G EPON – and reported that China has 'used EPON extensively but also leveraged GPON for FTTH deployments'. At present, Chinese operators are migrating to several 10G PON technologies, including both 10G EPON and 10G GPON – specifically XG-PON1, which Keith describes as 'asymmetric' and 'supporting 10G downstream and 2.5Gb/s upstream to each fibre node'. 
'For the operators that have deployed GPON, migrating to XGS-PON – symmetric 10G per node – is on the roadmap, especially outside of China,' said Keith.
Australia and New Zealand have also seen extensive FTTH buildouts. While their populations are 'dwarfed' by most other countries in APAC, Keith stressed they 'still merit some mention in terms of progress on the FTTH front'. 
'In addition to FTTH, NBN Co. in Australia is deploying G.fast, a 'de facto' fibre access technology that leverages last-run copper at the customer premises, to ensure ultra-broadband services up to 1Gb/s are available to customers where full FTTH is still too expensive to deploy,' he added.
Ongoing challenges
Despite the ongoing fibre roll-outs across the region, Pradeepthi reports that many countries, such as India, Indonesia, the Philippines and Pakistan, 'still have very low fixed broadband penetration of population'. In India, the vast geographic expanse and high licence fees are key challenges for fibre network expansion. Given the price-sensitive nature of the market, the relatively high-cost of fibre broadband services is still uncommon here, especially in rural areas.
Even in Indonesia, the relatively high cost of fibre broadband services is a major challenge for its widespread adoption. Widespread availability and consumer adoption of mobile services is another major challenge for fibre broadband service operators in markets like the Philippines, Vietnam and Sri Lanka, said Pradeepthi.
For Kunstler, the 'single largest barrier' to FTTP infrastructure is the cost of the network build – specifically the optical distribution network (ODN) – largely because the laying of fibre cabling is expensive. 
'There have been significant advancements in technologies that lower the costs of network builds, testing and management,' she said. 'Consequently, the cost-per-kilometre and the cost for each connection are continuing to come down.'
Kunstler also observes that, from a strategic perspective, CSPs evaluate the ODN build cost alongside the costs of continuously upgrading existing networks – such as copper and Co-Ax. CSPs are also facing increased competition 'as some operators move rapidly ahead with FTTP network builds'.
'PON-based networks are easy to upgrade, as we are seeing from GPON to XG-PON and XGS-PON,' said Kunstler. '25G PON is being deployed by some operators today, and we expect to see initial 50G PON OLT deployments in 2023.
'There are more PON equipment vendors today than ever before. The PON OLT vendor market is expanding, reflecting the opportunities and new approaches to adding PON to existing access and metro networks for both telco and cable operators. The new vendors reflect several key trends, including the merging of access and metro networking equipment, and movement towards disaggregation and open access. Cable operators are also adding PON to their networks at head-ends and in the field,' she added.
Future prospects
Moving forward, Zhu observed that the deployment of optical networks in rural areas remains a challenge even for fibre market leaders in APAC, with major concerns relating to the higher cost for carriers to transport network components and a widespread lack of basic infrastructure, as well as 'geographic hurdles, such as mountain, deserts, forests in large countries like China, India, Australia and particularly the Philippines, which is an archipelago'.
According to Jurkevic, achieving sufficient fibre service take-up 'to justify the cost of network upgrades or greenfield deployments' is another challenge for operators – particularly in view of the fact that estimates of the aggregate average revenue per user (ARPU) for fibre-optic broadband in the APAC region was $12.58 at end-2021, while the ARPU of DSL and cable broadband services was under $10, making fibre 'less affordable'. 
'An extreme example is, again, the Philippines, where fibre broadband costs roughly twice as much as cable, the cheapest service,' she said. 'Hence, without South Korea and Singapore-style government mandates and backing, telcos have little incentive to deploy fibre in lower income areas, which often happen to be rural as well.
'One successful strategy to increase demand for fibre-optic services is to bundle broadband with video, such as IPTV or streaming services. For example, in Indonesia, fibre-ended DSL's reign as the dominant platform in 2017 as Telkom Indonesia's IndiHome dual and triple-play plans received positive reception from subscribers, with Telkom achieving an 85.4 per cent broadband market share by year-end 2020,' she added.
Finally, Keith singled out supply-chain issues as 'another key challenge in the timely deployment of FTTH networks and associated services'. 
In particular, he highlighted delays and bottlenecks for key silicon and semiconductor components for FTTH networking solutions, including both optical line terminals (OLTs) and the customer premises-located optical network terminals/units (ONTs/ONUs). 'Worst-case scenarios are lead times of up to 80 or 90 weeks for some components,' he said.
Looking ahead, Zhu forecasts that fibre will account for over 87 per cent of the region's broadband subscribers over the next 10 years, with both cable and DSL networks transitioning to the technology. 
'In fact, we expect fewer than 3 per cent of total broadband homes to continue using DSL in 10 years, compared to about 64 per cent 10 years ago,' she said.
'We also expect Indonesia and India to surpass China in terms of fibre share of broadband subscribers in 10 years, with China's cable MSOs retaining a market share of about 10 per cent,' she added.
Notable ongoing fibre network developments across the APAC region
The New Zealand government announced plans to invest NZ$270m in ultrafast broadband and rural broadband initiative (RBI) networks. Around NZ $140m of this sum is earmarked for the extension of high-speed fibre internet connectivity to 74,000 rural households and businesses by the end of 2022.

The Universal Service Obligation Net project in Thailand aims to install fibre optic networks for almost 4,000 border villages across the country. The Thai telecom regulator, NBTC, is also strengthening its village broadband network by establishing broadband infrastructure covering more than 40,000 villages under the government's Net Pracharat project.

Following the announcement of a National Broadband Plan in 2017, the DICT ministry in the Philippines indicated in July 2021 that it proposed to allocate ₱13.4bn to the programme, aiming for the completion of a 2,295km national Fibre Optic Cable by 2022.

The Vietnamese Ministry of Information and Communications has launched the National Digital Transformation Programme by 2025, which sets out a vision for FTTH roll-out up to 2030. Key objectives by 2025 include the expansion of fibre optic internet infrastructure to 80 per cent of households and 100 per cent of communities.

In September 2020, the Malaysian government launched the Jalinan Digital Negara (JENDELA) plan, envisioning a wider coverage and enhanced quality of broadband services in the country. 

In Indonesia, XL Axiata entered into a partnership with local fibre infrastructure service provider, FibreStar, in May 2021 to expand fibre networks to new cities, including those located outside Java province. Telkom Indonesia is also focusing on the deployment of fibre-based access and backbone infrastructures and, in 2021, added 585,000 new subscribers, increasing the total number of subscribers to 8.6 million.
(Source – GlobalData)